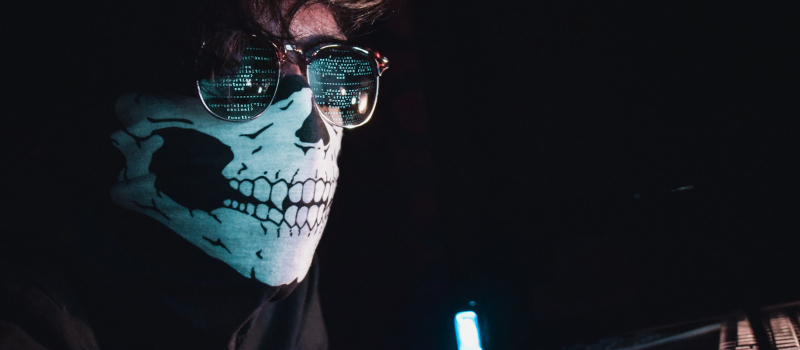 Why are you using the Internet? Perhaps it keeps you up to date with the latest news. Maybe you use it to shop, play or work. Or it can be just a means of connecting with family and friends for you, wherever they are. But, unfortunately, no matter your goal on the Internet, there is always a chance to stumble upon people who will try to bring you harm.
They crack passwords, steal money from accounts, blackmail with personal information. Forbes predicts that by 2025 there will be 80 billion different devices connected to the Web in the world. And each one can be compromised one day.
What will we talk about?
I want to talk about the simple and accessible ways for everyone to maximally protect themselves from attacks by cyber villains and about cases when people and companies were unable to identify the actions of fraudsters and, as a result, suffered severe financial losses.
If you believe this is definitely not about you and will not happen to you, we would suggest you to be more careful. You can never be sure 100%.
Your author has been scammed recently!
At some time in the past, I thought the same way. Working online and having enough knowledge about Internet fraud, I was sure that I would not fall for their bait. But fraudsters evolve, develop, come up with new ways of deception.
One day they reached me and said that I had the opportunity to buy nice goods at the expense of bonuses. I actually had a bank card with the accumulation of bonuses, and when they mentioned it, I certainly believed it.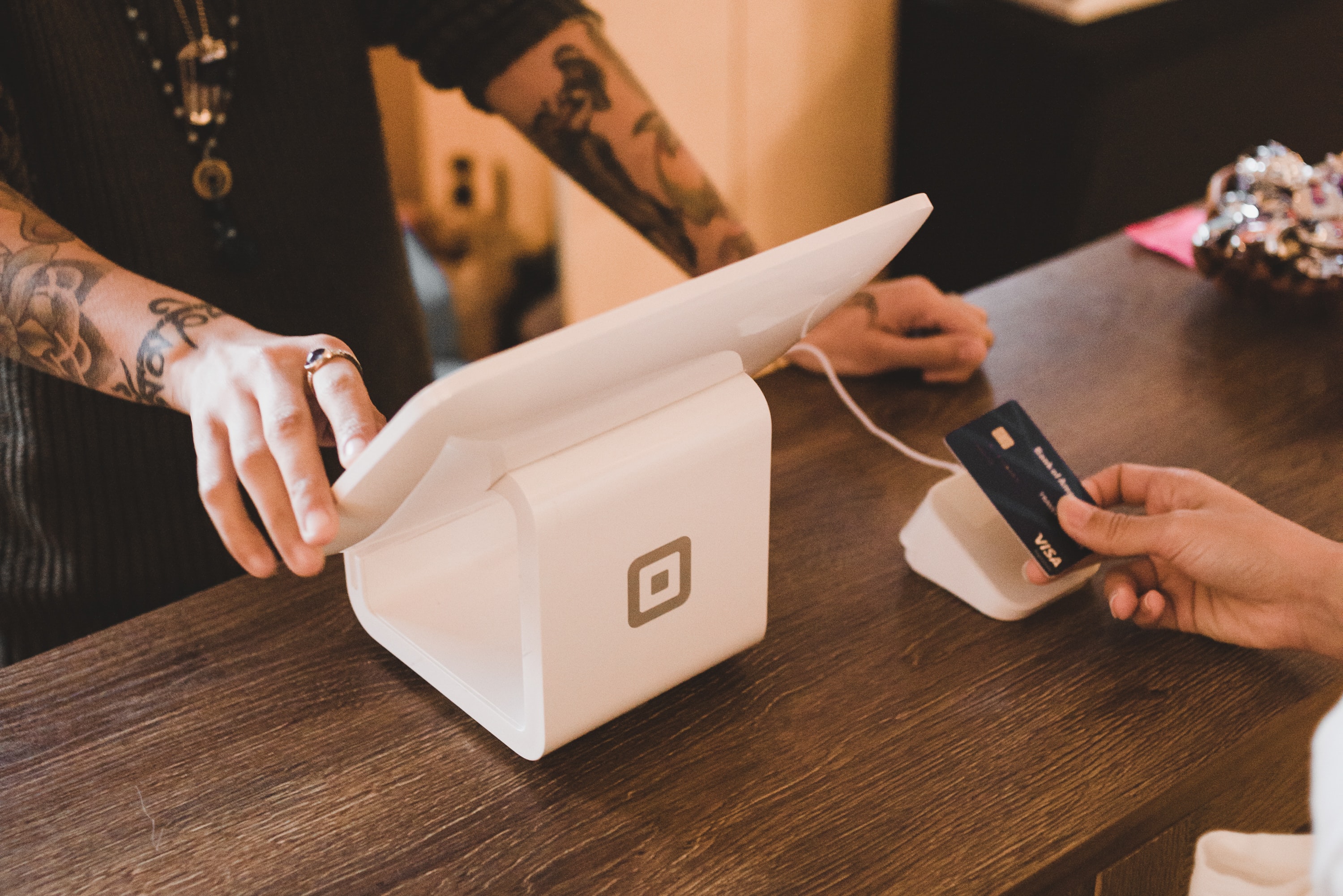 Looking ahead, I should say that I managed to avoid losing my finances. The scammers offered to place an order online immediately. The trick was that I had to pay a little extra cash to buy goods.
My curiosity and desire to know all the details about the company and products helped me avoid deception. At some point, I understood that they are not trustworthy, and I started to search for similar situations. To my surprise, there were already many victims on their accounts sharing their bitter experiences online.
What not to do: Never trust emails that offer you easy money or cheap goods. It is also worth purchasing goods (costly ones) from reliable online stores with at least a year's history.
Always use the antivirus software
Antivirus programs exist to protect your computer from malware, viruses, Trojans, worms, and spyware that can delete your files, steal your data, and make your computer and web connection extremely slow and problematic. Hence, choosing a good antivirus program is an essential priority for your system. Also, untimely antivirus updates led to complete data loss.
User case: Previously, I often had to use flash drives. Almost every time I did something for friends or neighbors, my antivirus software would find various computer viruses.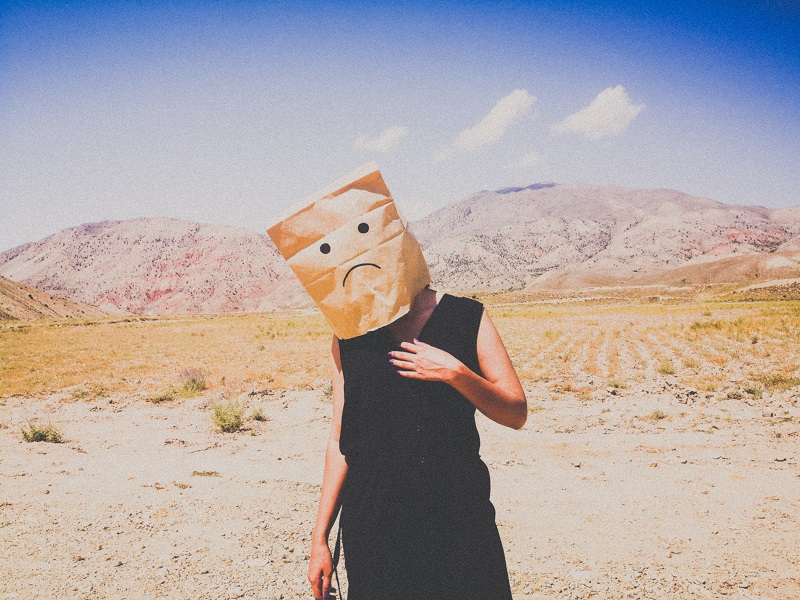 As a result of just one Trojan program activity, my neighbor's computer stopped starting. The computer gave out the Blue Screen of Death. No action helped. He had a lot of essential data on his desktop. All of them were lost because the operating system had to be reinstalled.
Always check installation components
User case: Another case happened to a friend of mine. His computer was infected with a Worm virus. At first, the laptop lost performance, and then the network traffic began to grow significantly. The computer worked in such conditions for about a month. At some point, the processor got overheated, and although we managed to find and remove the malware, the computer never recovered to a previous condition. The owner had to buy new components.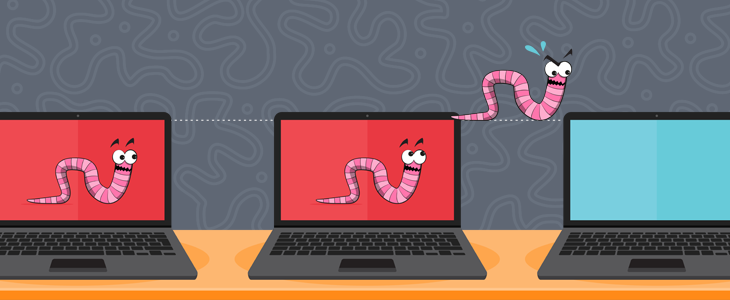 What not to do: Never ignore installing an antivirus as it is one of the main steps in the fight against online fraud companies. These programs are regularly updated and constantly fight against intruders and hackers worldwide. Whichever antivirus you choose, pre-paid or free, please download it from the program's official website. Also, do not ignore user reviews before making your choice. And remember that updating your privacy settings and antivirus software is crucial. Without updating defenses, cybercriminals will eventually find ways to bypass them.
NEVER click on the links from unknown senders
What is the term phishing? Phishing is the fraudulent attempt to obtain sensitive information or data, such as usernames, passwords, credit card numbers, or other sensitive details by impersonating oneself as a trustworthy entity in digital communication.
User case: In March 2017, the world learned about a large-scale scam. The BBC reported that 48-year-old Evaldas Rimasauskas was arrested in Lithuania. He was accused of defrauding two large technology companies whose names were not disclosed, having embezzled more than $ 100 million.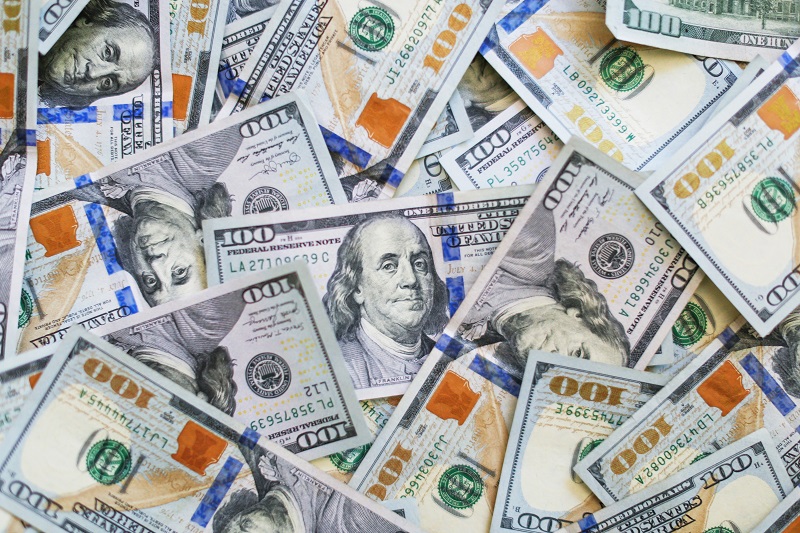 Law enforcers explained that the attacker registered a business in his native Lithuania, and the name of his company was exactly the same as the name of some Asian iron manufacturer. For this company, Rimasauskas also opened accounts in banks in Latvia and Cyprus.
Between 2013 and 2015, Rimasauskas successfully disguised himself as an iron manufacturer, taking advantage that his own company is called exactly the same way. Using a phishing email address, mail spoofing, as well as forging accounts, contracts, and letters, the attacker managed to deceive employees of the affected companies and even representatives of banks, forcing them to make large money transfers to his accounts.
Fortune magazine reported that the swindler was posing as a representative of the Taiwanese company Quanta Computer, and employees of Google and Facebook became his victims. It was two technical giants that Rimasauskas managed to deceive, thus "earning" more than $100 million.
What not to do: If the email seemed suspicious to you, it is better not to open it. Always check the email address carefully. Pay attention to every symbol. This will help you identify phishing. If it differs by at least one character from the usual address, such a letter should not even be opened.
Do not help a "million-dollar deals" requests (Nigerian princes scam)
How does the Nigerian prince scam work? It belongs to common types of scams. The scheme boils down to one thing – help is needed to pull off a multi-million dollar deal. The recipient of the letter is promised a large percentage for providing such assistance, and then those who believe in the promises are lured out of funds, supposedly for some fees, duties, or paperwork. But there are cases when scammers act more sophisticated.
User case: This story happened to an employee of an instrument-making plant. He received a letter to his work email, so he did not notice anything suspicious in the letter. An activist from Togo wanted to buy a batch of ozonizers to purify water more efficiently and tried to find a supplier. The letter was accompanied by various letters and documents from partners and officials. Everything was on official forms.
They corresponded for a week, discussed the products, the price tag, etc. It then turned out that a whole delegation from Togo was planning to come to their plant – employees of public organizations and foundations, doctors, curators of social programs. The Togolese asked to prepare for the meeting and make invitation visas for each delegation member.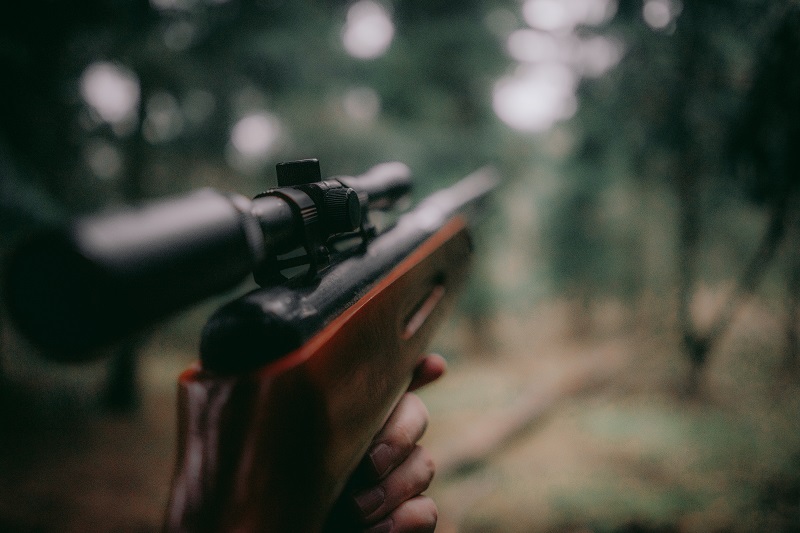 Only then, already delighted by the prospect of a solid international deal, the employee suspected something was wrong and decided to check the information more carefully. It turned out that he almost became a victim of scammers, although it always seemed to him that he would definitely not be led to such obvious deception.
It was confusing that the scammer was well prepared: he used data from real foundations and organizations involved in water purification in Africa and was really well versed in ozonizers.
Searching for information about internet fraud, he found out that often visa tricks are carried out by scammers who urgently need to leave the country, and they can do this only with a visitor visa. Although it may have been a banal "scam" for money, the scammers would have made him pay for something in the future, if he had continued to communicate.
What not to do: Never share personal information or send copies of your documents to companies you have never dealt with before without verifying their information. You shouldn't reply to the "Nigerian emails" even for a joke. Fraudsters can add your email address into their database as "active" and then pass it on to their dishonest colleagues.
Never buy products from suspicious sellers
Cyber shopping scammers pretend to be legitimate sellers, using either a fake website or a fake advertisement on a reliable retailer site. While most online sellers are legitimate, unfortunately, scammers can use the anonymous nature of the internet to cheat unsuspecting shoppers.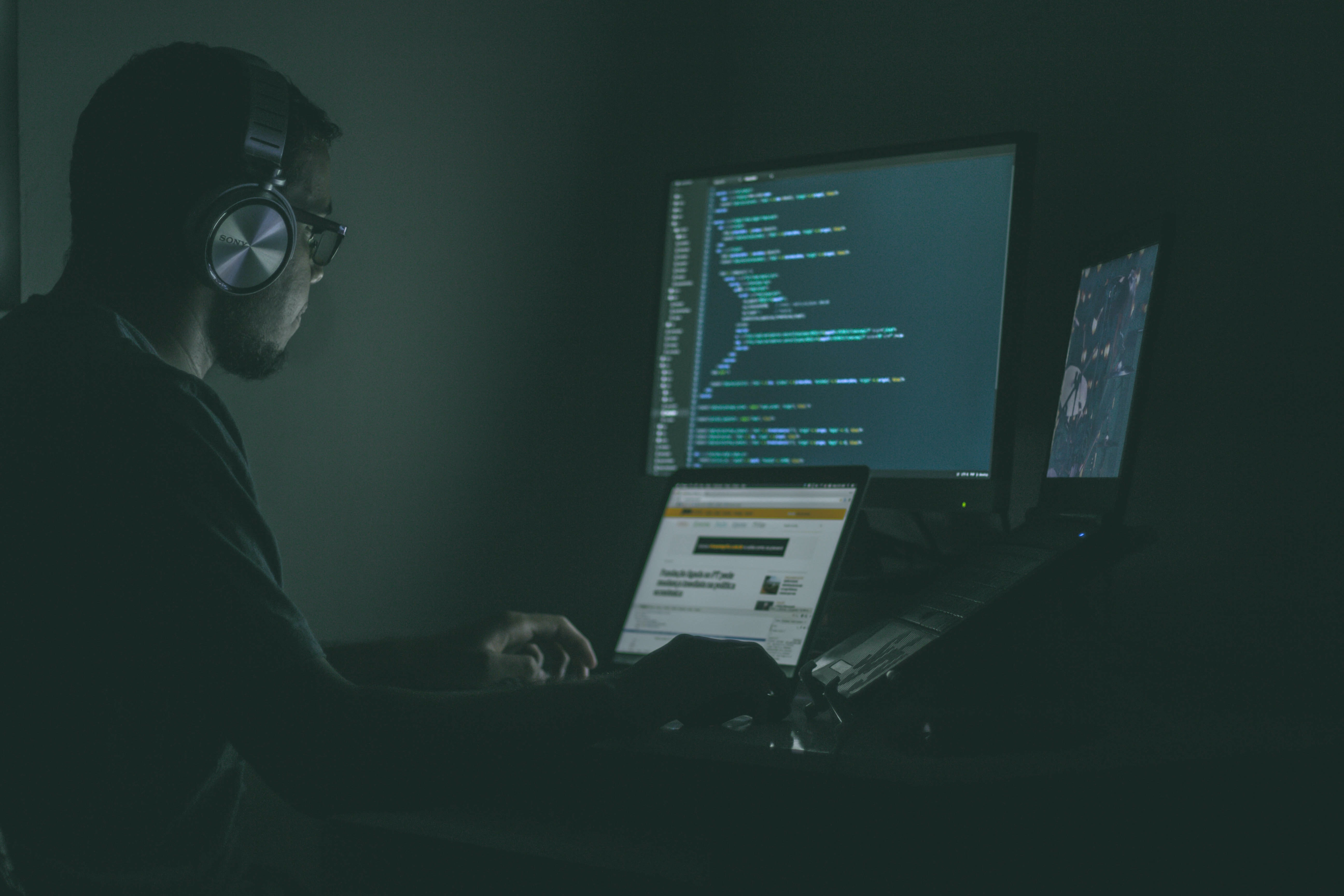 Since the beginning of the pandemic, Group-IB, which specializes in preventing cyberattacks, has recorded a rapid increase in fraud using card-to-card transfers: from April to June 2020, their number increased six times. There are many varieties of online shopping fraud.
Payment without goods is the most primitive way of deception. A person buys a product in an online store, but the purchase never arrives. One-day shops do this. They often offer goods as part of a short promotion at a price significantly lower than usual, and those who want to save are in a hurry to pay.
User case: Once my cousin fell into such a trap. The site looked trustworthy. The contact page contained all sorts of information. So he created order and bought a stroller for his newborn baby. After ordering online, he managed to call the specified phone number and contact the seller directly. The seller was polite, possessed a good command of the information, and offered to pay in advance, as an option, so that my cousin didn't overpay later for the return delivery of money.
Several days passed, but the goods did not arrive. Surprisingly, the contact phone was still active and, probably, more than one user fell into this trap. But thanks to a timely call to the police, the seller was identified and my cousin got his money back.
What not to do: To avoid such a trap, do not pay in advance when purchasing goods at unknown online stores. Do not ignore users' reviews about the website.
Fraudsters also got used to creating copies of well-known online stores and collecting data from customers' credit cards with their help. Pay attention to the address bar, online store design, domain registration date, quality of product descriptions. You should also be alerted to the prerequisite for full prepayment.
When buying branded products from non-native stores, compare the description and appearance of the goods with those offered by official sites. Please, do not be lazy and ask the seller to send a photo of the product ready for shipment to make sure that it exists.
Once more about safety rules
These are not all fraudulent schemes used on the Internet, so be careful and thoroughly evaluate each of your actions. Never follow links in emails or messages from people you don't know. Never disclose your personal information, as well as passwords for accessing websites and online services. Be sure to use up-to-date antivirus software. If you receive spam, you do not need to unsubscribe from it. Better to just ignore such emails. Never trust letters that offer you easy money, inheritance, cheap goods. Remember that making money on the Internet is not much different from making money in real life. It is never easy and that simple.
Read reliable and trusted sources, and do not get fooled by loud headlines. Think critically.
Posted by Mary K
On May 20, 2021
0 Comments