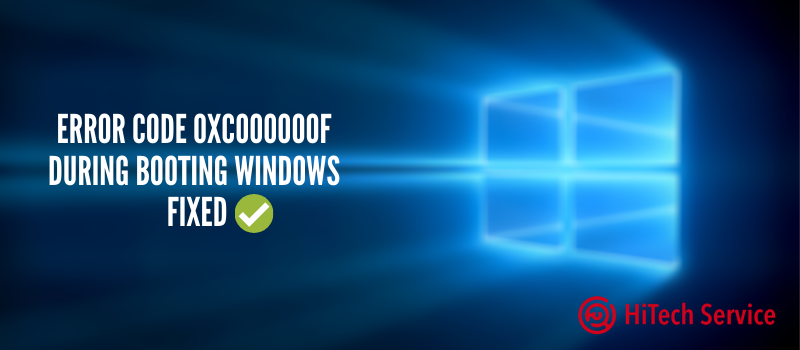 Sometimes you are getting an error message with the status code 0xc000000f and an indication of the \ Boot \ BCD or winload.efi file when you boot your computer or laptop. The problem is most likely with corrupted boot configuration files and it is usually relatively easy to fix.
Fixing the 0xc000000f error on Windows
NOTE: Before you start, keep in mind that if you connected any new hard drives or SSDs, in rare cases – removable drives, they can cause a problem. Try disabling them and checking if the error persists. In the case of HDD and SSD, you can try to swap the new disk and the old one.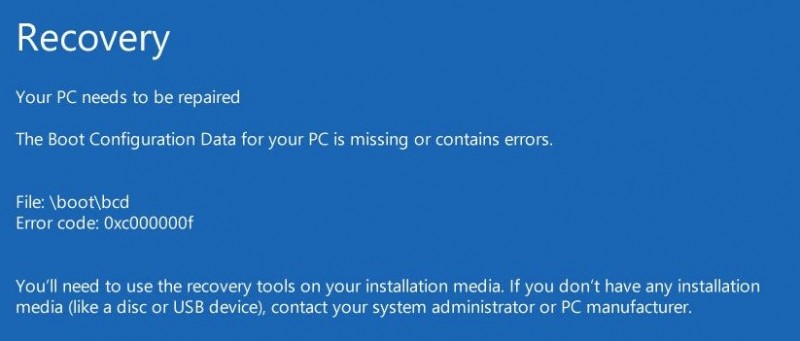 Usually, the error code 0xc000000f on a black or blue screen when starting Windows 10 or Windows 7 indicates damaged bootloader files or the boot configuration store \ Boot \ BCD. We have several ways of fixing the problem.
If the error occurred om Windows 10 and there is an option to start the recovery environment (by pressing F1 or Fn + F1 on some laptops), try entering the recovery environment. Using the "Startup Repair" item – sometimes it manages to automatically fix the error, and the next reboot will succeed.
In other cases, you will have to use a bootable USB flash drive with Windows 10 or Windows 7 (you may have to create it on another computer). Boot the system using the flash drive and then press Shift + F10 (sometimes Shift + Fn + F10) – the command prompt will open.
Using the command prompt, enter the following one by one:
diskpart
list volume
exitbcdboot C:\Windows\ 
In the list of partitions, pay attention to the partition that corresponds to your disk with a system that does not run. Usually, this is C-drive. However, you should check it, because sometimes when loading from a flash drive the letter can be changed.
bcdboot C:\Windows\
If you get the message "Boot files successfully created," close the command prompt, remove the bootable USB flash drive, and then restart the computer.
Usually, after performing these actions, the system boots up successfully.
Conclusion
As you can notice, the problem is not that complicated and requires only a flash drive with OS to fix it. I suggest you having a copy on Google Drive so you can easily access it from any computer if you need. All other actions
Posted by Mary K
On July 6, 2020
0 Comments