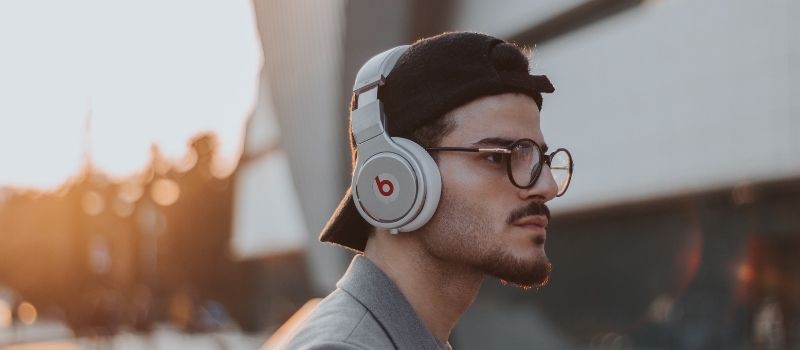 We pay attention to video resolution a lot. Ultra HD, 8K, HDR, IMAX, etc. – all of these technologies show viewers a better picture. But what about the sound? If we talk about videos, the sound matters too. There is one technology that has been discussed these years – High-Resolution Audio. What does it mean?
(Photo by Skylar Kang from Pexels)
In 2014 The Recording Industry Association of America (RIAA), along with the Consumer Electronics Association and Digital Entertainment Group, defined Hi-Res audio as "lossless audio capable of reproducing the full spectrum of sound from recordings which have been mastered from better than CD quality (48 kHz/20-bit or higher) music sources which represent what the artists, producers, and engineers originally intended". In other words, Hi-Res aims to reproduce the greater quality of the recorded audio file unlike any other audio format, like the well-known MP3 standard. This definition is used in all the articles ever since, creating hype around this technology.
Hi-Res audio is a name of audio files technology with a greater capacity to bring clear and lossless audio to the listeners. This guarantees that you will receive a more absorbing experience when you listen to music or watching a movie, for instance.
Before this technology appeared, many formats used, like MP3 or AAC, had a limited sample rate of 48 and 96 kHz and 320 kbit/s at best! They both were designed in the '90s and are considered lossy formats. That is why they have become old-fashioned, although mp3 is still widely used.
(Photo by Karolina Grabowska from Pexels)
Hi-Res Audio has several qualities of the recording – 48 kHz/24-bit and 88.2 kHz/24-bit, to name a few. In general, this technology refers to 96 and 192 kHz sample rates. As you see, MP3 cannot compete with these numbers in any way; therefore, Hi-Res has other formats to support itself.
One such format is WAV. If you have seen it several times, you may also know how heavy it is. Usually, a single track can weigh a few tens of megabytes which is a lot after you collect 2 or 3 albums.
Another format is FLAC (Free Lossless Audio Codec) that grows more popular these days. This format is supported on every operating system and saves the recording almost identical to how musicians and sound engineers wanted it.
ALAC is an Apple alternative to FLAC. This is also a lossless audio codec but it is supported by iTunes and weighs less than WAV.
(Photo by Pixabay from Pexels)
It has been a good seven years since that announcement was made, and a lot has changed. The technology has become more popular, and many companies consider using it. In the beginning, it was a few corporations that produced content of this format – Sony Music Entertainment, Universal Music Group, and Warner Music Group. Not only production but also the distribution of the audio content has increased in number. For example, Tidal is one of the pioneers of music-streaming services for Hi-Res Audio songs. Amazon Music has also provided customers with a Hi-Res audio library, but they call it Amazon Music HD. And of course, Spotify has recently announced that they are releasing their new update – Spotify HiFi, even though the company did not specify the audio format yet.
(Photo from Spotify)
Without any doubt, there are some drawbacks to this technology. First and foremost is the audio weight. Everything comes with the price, and if MP3 is light and can be 5-7 Megabytes on average, then Hi-Res audio requires ten times more space which comes naturally.
The second downside is the relatively poor library. Hi-Res is still in the pre-mass-production phase. Not every company would risk investing in a product that is not yet in demand. And once again – storage plays a significant factor in this decision. Even if today's devices are more spacious than those in 2014, most devices are still short of storage.
(Photo by Stas Knop from Pexels)
Some critics have become very skeptical of the idea, saying it is a commercial scam. But in any case, we will be able to see the outcome in a few years. Every revolution requires a spark, and the time will show if people love it.
Posted by Mary K
On March 31, 2021
0 Comments