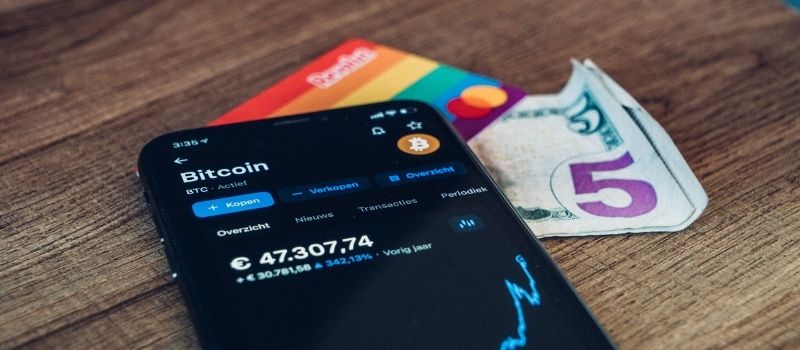 Crypto wallets explained safety first!
If you are aware of cryptocurrencies, you should alfso know that there is a place to store them called crypto wallets. They are the exact thing that helps you to manage your coins. This article will help you answer questions like "How do they work?" and "What makes them safe from stealing the savings?"
Let's look through the basics first. A crypto wallet is like a regular wallet that stores your cash inside but a bit more complicated. Crypto wallet instead has information about your funds and is more like a tool that operates via blockchain to keep the wallet safe.
Each wallet generates a pair of private and public keys with the currency address. A public key is used to create the currency transaction address between users. A private key is a crucial encrypted code that contains the information to access the user funds and confirm transactions. So it is strongly recommended to keep your private keys somewhere safe to avoid getting robbed by hackers, leaving you an empty wallet.
Talking about security, it is worth mentioning that before creating the wallet, the software generates a seed phrase – a set of words for a wallet. This seed phrase is used as a recovery key for your wallet. So even if you lose a private key, you can still recover it and access your wallet. However, as with private keys, it is all about backing up and saving your data.
Note: The address of the wallet should be of the same currency. When the funds have been sent to the wrong address, they inevitably become lost.
There are several types of crypto wallets but they are generally divided into two groups of hot wallets and cold wallets. Hot wallets are easy to access and designed for frequent use or active traders. We do not recommend users to leave large sums because they are online and often are targeted by hackers. As for cold wallets, they are destined to keep your wallet safe. They are physical storage, although not that convenient.
· Hot wallets (software wallets) – are the wallets that use an Internet connection to operate them. These wallets come in 3 variations – web, desktop, and mobile. Web wallets are online web services that let the user control and manage their savings. You find this website and work from there. Desktop wallet, unlike web wallet, is a downloadable client that lets you sign in and operate with funds. A mobile wallet is an app that you use to access the wallet.
Software wallets are convenient but are questionably safe because all use Internet connections. They are sometimes called online wallets and usually come in the form of exchange services. It is not possible for users to use private keys most exchange services, and therefore, they are riskier. Some of the well-known online exchange services are Binance, blockchain.com, MyEtherWallet, etc.
· Cold Wallets (hardware wallets or paper wallets) – are the wallets are physical devices or pieces of paper. They are considered the most reliable and safest wallets to use. A hardware wallet is a special device run by software that already contains the private and public keys and is stored offline; thus, the funds are secured. Both keys are generated with a random number generator. Even if a hardware wallet can be connected to the computer and confirm transactions, it is still less convenient than software wallets. The leading hardware wallet manufacturers are Trezor and Ledger.
Paper wallets are the wallets that have printed numbers and QR codes on them. Once the wallet has been printed, the funds are safe, but not the paper. The downside of paper wallets is that they are unreliable. The paper can be easily damaged, cut, or lost. Also, the sum of the fund on one piece is fixed which means you can only send the whole amount of encrypted coins.
It is worth noting that some financial apps also provide online crypto wallets, and PayPal is a pioneer among them. Even though the system also has some limitations. For instance, the user can not withdraw their funds from the crypto account to other PayPal accounts.
Each of them has its advantages and disadvantages based on client needs, so it is better to use each of them for different purposes. You should consider using several different wallets if you really want to dive into this topic. It is not obligatory, but very desirable to try out what each software or manufacturer can suggest to you and check its benefits. Just remember: keep your private keys safe and back them up!
Posted by Mary K
On April 6, 2021
0 Comments