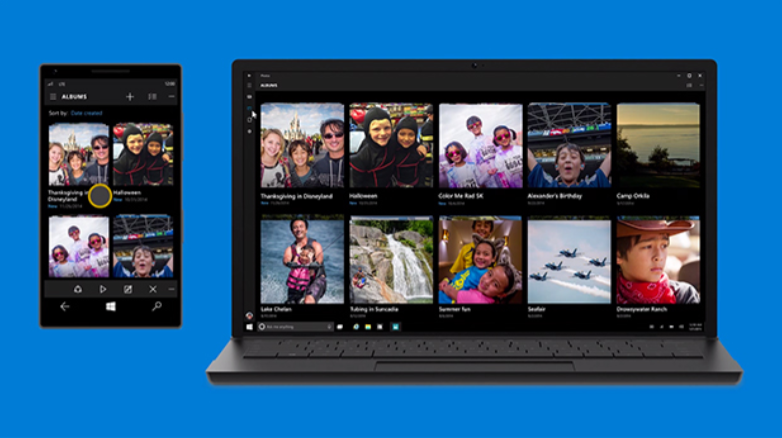 Howdy!
Windows 10 comes loaded with updated native applications compared to Windows 8.1. Photos app is one of them.
When I installed Windows 10 about a month ago it was one of the first apps to launch. I just wanted to see what Microsoft improved compared to 8.1 version which did not even filter photos by date taken.
This time Microsoft did a much better job. Now all photos are recognized by date taken and are even grouped by month.
There are two tabs in the top left bar featuring COLLECTIONS (photos recognized and filtered by app by date and month) and a completely new feature to Photos app called ALBUMS.
At first I thought: Alright Microsoft! But only to find out that albums feature is a cat in a bag. In short, application examines your photos and creates albums by date taken, it randomly fills those albums with photos by date taken and puts a cover photo for an album. Unfortunately it put only select photos in that album. If you decide to add more photos to an album you will have to check each and every photo you want to add manually. It's fine if it's just 10 photos, but what if it is 400 photos you want to add??? Basically if you have 600 photos taken that day Microsoft will only add 300 to that specific album and you will have to manually add other 300 one by one in order for them to show in that album… suffice to say you cannot create an album on your own.
Microsoft, why create a feature that is not user friendly? I truly hope that this is tweaked in future release.
Editing side remains the same as in Windows 8.1 featuring an array of tools to quickly enhance your photos.
Posted by Author
On September 18, 2015
0 Comments