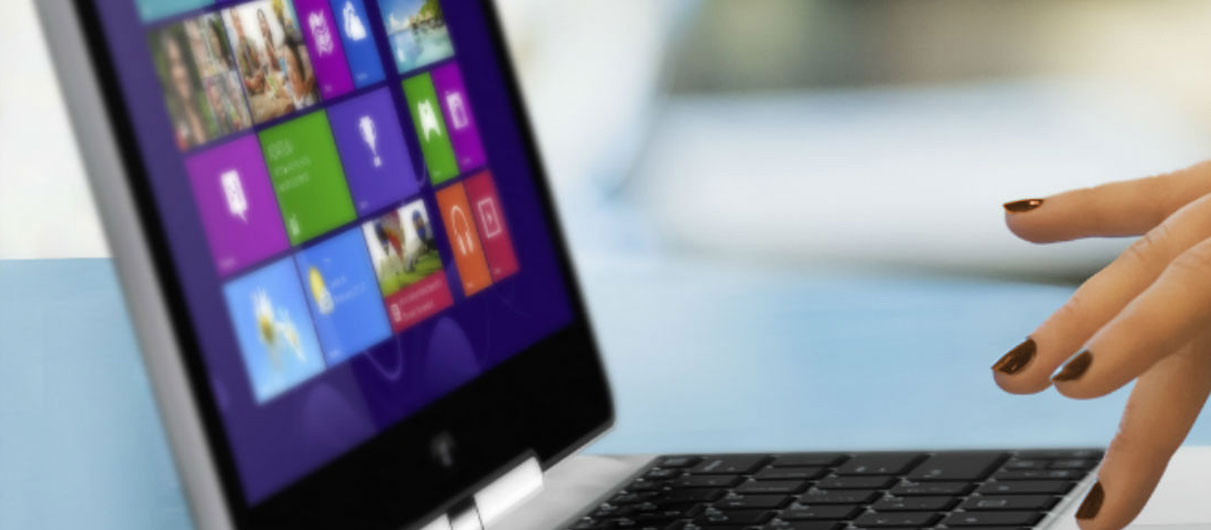 I'm sure everyone every once in a while has computer issues – some applications stop working, computer gets slower, we face network issues or some get a virus . Or let's say you want to facilitate your life with the help of your computer, but don't know how. What do you do in these situations and what options do you have?
You are lucky if you are a computer specialist or have some friend who can help you with the problem. But what if not? In this case, you can either check on the internet what to do or bring your computer to some local system administrator and leave it for a week. But what if you had some sort of IT department like the one you have in the office? When you dial a number and in few minutes some IT guy resolves your problem or, at least, tells you what to do? Thank goodness, it's possible with the help of modern technologies. Have you heard about "global village"? The term that appeared in 1960's and has nothing to with your computer problems, at first sight. The definition is "the world viewed as a community in which distance and isolation have been dramatically reduced by electronic media (as television and the Internet)" So what? – You may ask.
It's simple. In the modern world, you can easily solve lots of your problems without leaving your home, and that saves your time and money. Today we want to tell you about remote support assistance – your IT guys in the global village. Lots of enterprises don't have their own IT departments anymore, why would they need to pay monthly to someone who is working a few hours a week? They call – they get assistance – they pay. That's it. The IT guys don't have to be in your building anymore or in the city, or even state. Dialing your internal number for IT department, like 733, you might call to a different country where a specialist remotely gets connected to your PC and fixes your problem. Many IT companies who sell their software also have their support service and, in case you have trouble with it, you simply call them for help. Nowadays this type of service is available for everyone. If you Google "remote support" you will find dozens of companies that offer to help you with your issues remotely for reasonable sum of money and all you need to do is to give them access to your computer.
But what kind of services you can get from Remote User Support?
Virus protection. How to remove a virus from your PC? 
If it's something simple, IT specialist would recommend you specific antivirus software, will help you to download it and install it and will clean the computer together with you. It might be simple, but there are dozens of Malware Scanners and some of them will fit you better than others in your situation. Plus, it's important to configure your antivirus properly to identify all the viruses you might have and protect your computer from being infected again. All this can be done remotely and won't take long.
Parent Control. How to set up parental control on the computer?
Well, The Internet is a fun place but you might want to limit your kids from some web sites.  Again it's a simple procedure and won't take long, but telling the truth I personally don't know how to do this. Instead, I have a specialist next to me who's doing it daily and can set up Parental Control on your computer and give you some useful advice. You might also have some working folders with important documents you don't want your kids to delete or access while playing on your computer. There are several ways to do it, and a specialist can help you remotely. So if you don't know how to protect files on the computer, call support.
Some application is not running and giving you a strange error. 
It might be something very simple, and it's enough to reinstall the program, but what if you tried it and it didn't help. Support specialists can help you with that problem, even if they haven't faced the problem before they would know where to find the answer.
Hardware installation. 
The remote support specialist will not be able to replace a graphics card on your computer but will be able to help you with the printer installation or any other equipment. The driver is not working with my computer – we hear it almost every day. Sometimes it's not enough to install the driver that you had in the box with your equipment. Try talking to support, they might already have a pack of the drivers and settings adjustments you need. Computer optimization. You might feel that your computer is getting slower, and you don't know why. Before buying a new machine try to have a specialist to take a look at it. It might be something simple and in 15 minutes your computer will be as fast as new. And these are just some cases that remote support can help you with.
What are the benefits of remote support assistance?
You don't need to go anywhere, all you need is The Internet or your phone to get help.
You don't need to wait. You call, and you get a response immediately. You don't need to schedule time if you don't want to.
You can see what the specialist is doing in real time. You watch, learn or monitor what the specialist is doing; you are not blindfolded like when you give your computer to the repair shop.
Price! Remote support is usually cheaper, as the IT guys don't need to go to your place as well. In addition, there is always some kind of promo you can find. (For example, we have "the first call for free" promo, and you pay only if you are satisfied with the result.)
You don't lose anything if you try.  There are definitely problems that cannot be resolved remotely, and if a specialist fails to fix it all you lose is some 20 minutes of your time as you don't pay beforehand and you usually don't need to pay a deposit (at least if company doesn't ask for the deposit).
Posted by Author
On December 17, 2015
0 Comments