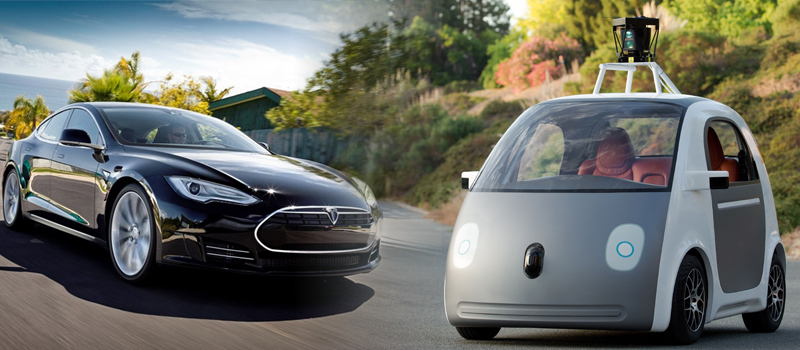 Self-driving cars that used to be a dream of all sci-fi fans for decades, become a reality. Doesn't matter if you want it or no, but in few years we will have those on our roads due to efforts of Google, Tesla, Volkswagen, GM and other companies.
Wait a minute, they are already here, on our roads!!!!! Well, at least if you live in USA or, soon, in Canada.  Few days ago, according to Engadget Ontario's Ministry of Transportation approved autonomous vehicle testing in the province starting on January 1st, 2016.
Did you think eleven years ago, while watching "I, Robot" with Will Smith, that soon one of these cars would pass you by on the road, or you would own one of them? I, personally, always recall that movie while reading news about self-driving cars and it turns out that's I'm not alone.
"Elon Musk is getting self-driving car ideas from a Will Smith movie"- that's the name of the article I found in The Verge while reading about autopilot presented by Tesla on October 14th. According to the CEO of Tesla Motors, having the cars totally automated is a bit boring, so you will have a steering wheel and pedals, and can drive on your own or let the car help you.
I found the video in the web that demonstrates Tesla driving, and it looks scary as I got used to totally control the vehicle while driving, but again less scary the Mercedes Benz concept released earlier this year.
Posted by Author
On October 19, 2015
0 Comments