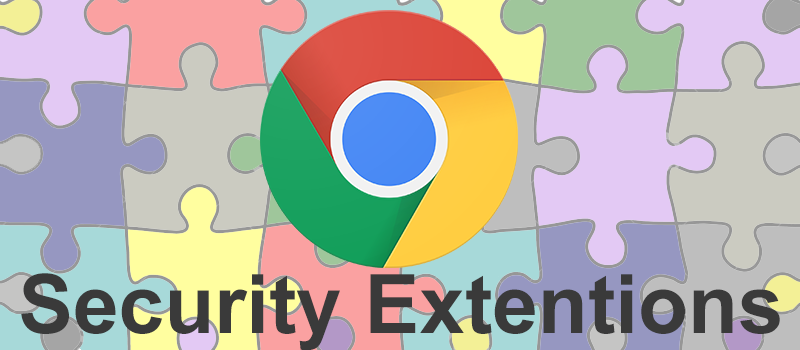 Internet identity theft nowadays is a very concerning problem. Really, it is not that hard to find out about incidents connected to the misuse of people's personal information. You do not even need to go far away to get an example – the recent updates on Cambridge Analytica scandal are more than enough. Just to remind you: the voter-profiling company is accused of stealing personal data of 50 million Facebook users. Logically, there emerges a question: is it possible to protect your personal data at least somehow? Let's go on with the simplest steps and check some Google Chrome extensions that can come in handy.
1. VPNs
It is true that Chrome has one serious drawback in comparison with Opera – the latter has a built-in VPN service which is absent in Google product. Yet, the problem is not that big: there are numerous VPN applications in the Chrome Store, I would even say far too many to try and test them all. My personal preferences are TunnelBear and ZenMate.
TunnelBear is already a brand – it has several extensions such as RememBear for passwords, TunnelBear blocker that gained trust of thousands of users. The design is simple and neat, browsing speed is never lost, and the extension does its job extremely well.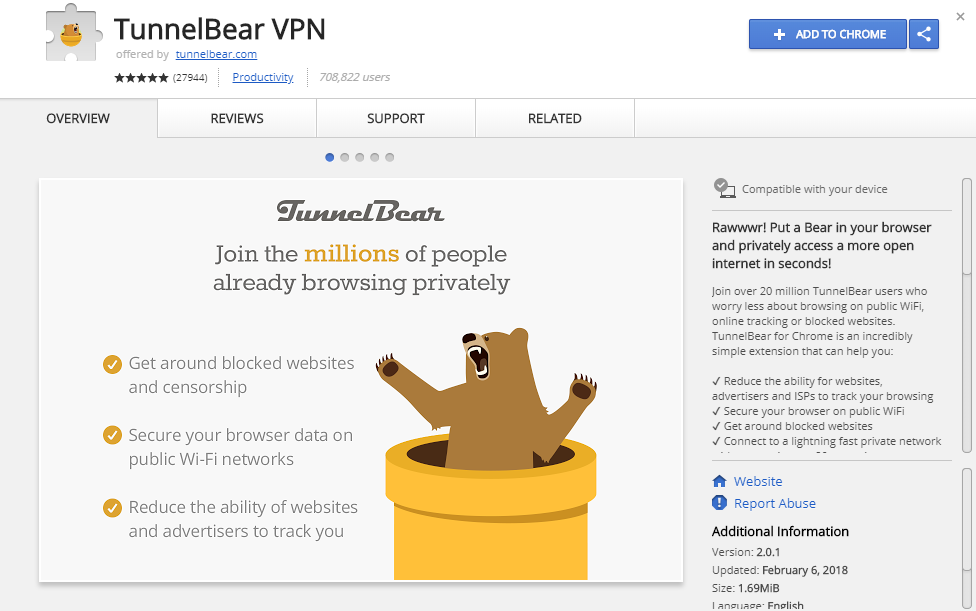 ZenMate is the first VPN extension I have ever used. I liked it a lot because it was very effective, simple, and fast. Sometimes minimalism and efficiency of work are the only things you really need.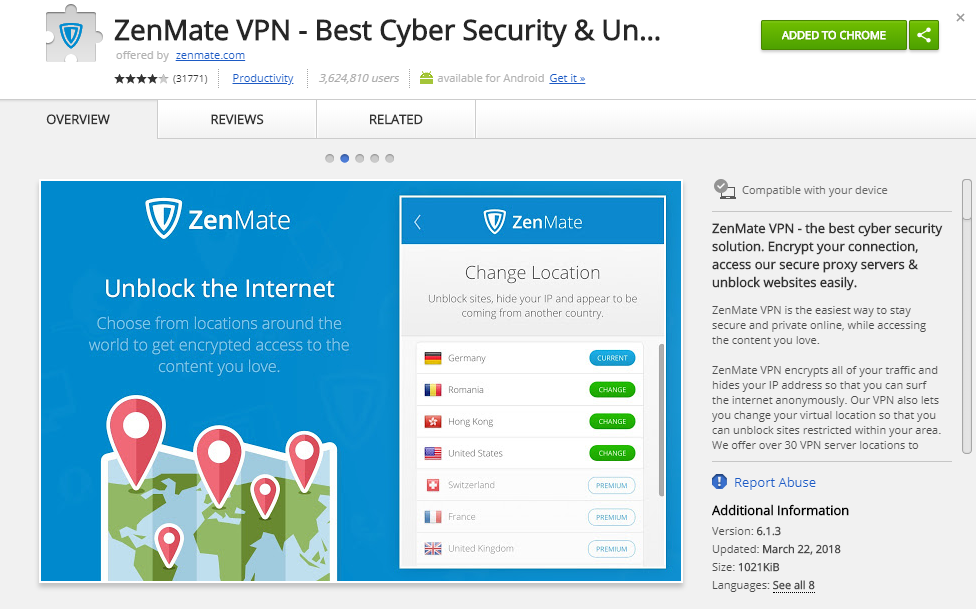 2. AdBlock
Probably the most often used extension. Not only does it block annoying ads and pop-ups, but also prevents various malware from messing up your PC. It protects your privacy, not letting websites track what you are browsing; this way, you do not see the advertisements, including those that you are most likely to be interested in, and etc.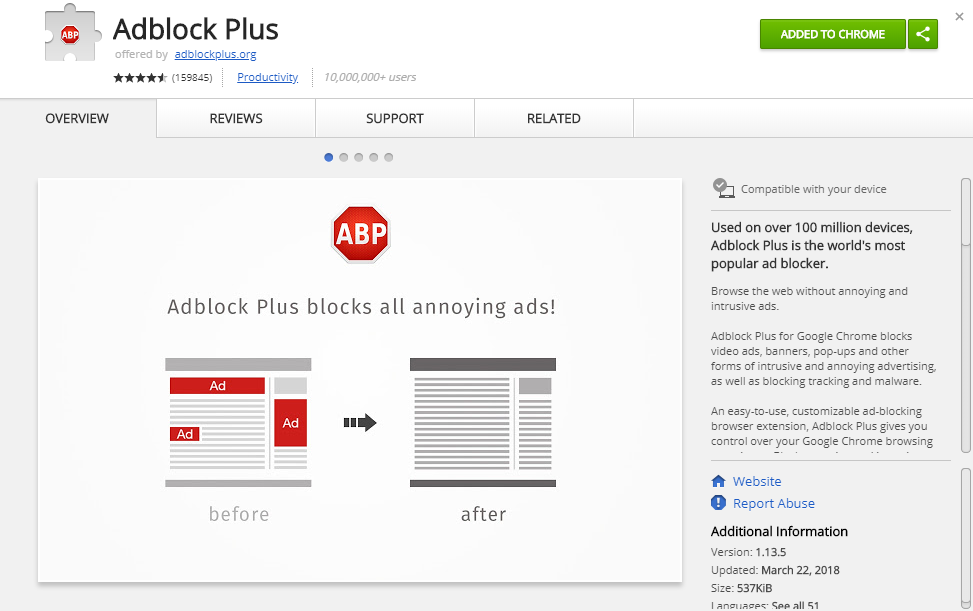 3. Click and clean
Absolutely great extension that helps you to erase all your browsing information in several clicks. It has lots of different functions which you can configure in any way you like. Click&Clean can clear all the cache, history of downloads, and temporary files even in Incognito Mode. To add it props, the extension is extremely easy to use and has a nice user-friendly design.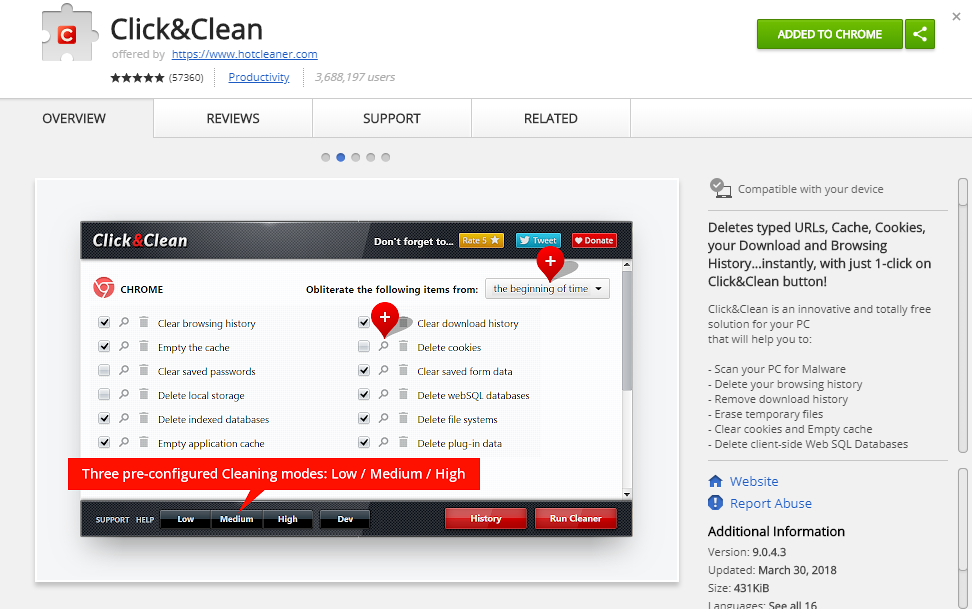 4. HTTPS Everywhere
To put it simply, HTTPS (or Hypertext Transfer Protocol Secure) is a safer version of a usual HTTP website. Almost all webpages have their HTTPS versions, but because of their connection configuration, they connect you to HTTP. To know on which version you are currently, you should check the address bar. If it starts with http://, that is where the extension comes in handy: it switches the website to its secure version automatically. Yet, sometimes you may see an error message; it means that you have to disable HTTPS Everywhere to visit the site. Usually, it happens to small webpages … or to pages with malicious content.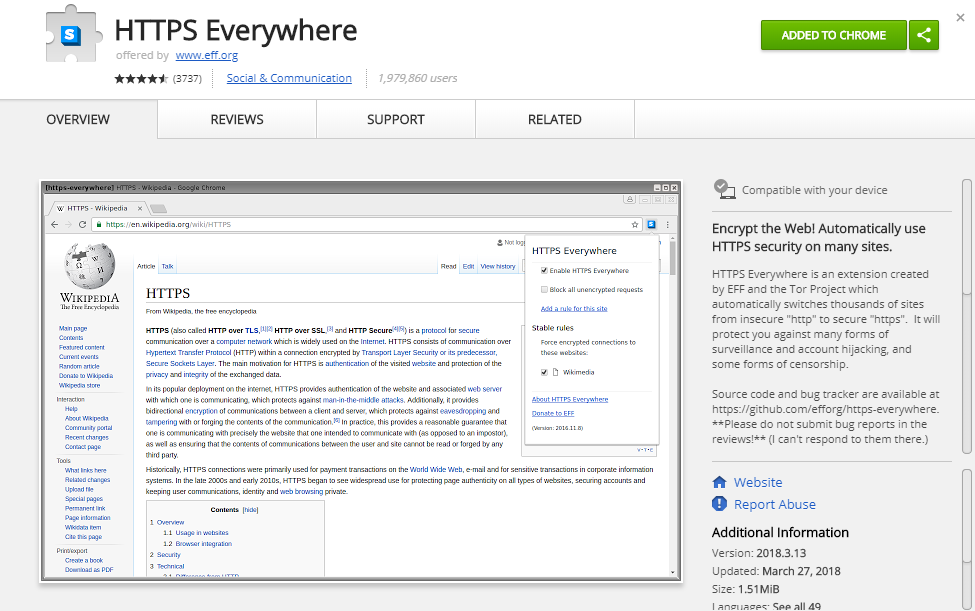 5. LastPass
I mentioned RememBear above, but here is another great password manager. It had some problems with hackers, yet it is absolutely natural for such a popular extension. It is very easy to set up and use: all you need to do is to remember one password from your personal vault. Technically, it is not even a password: it is a personal decryption key which lets you decipher your passwords and logins to autofill them on a webpage.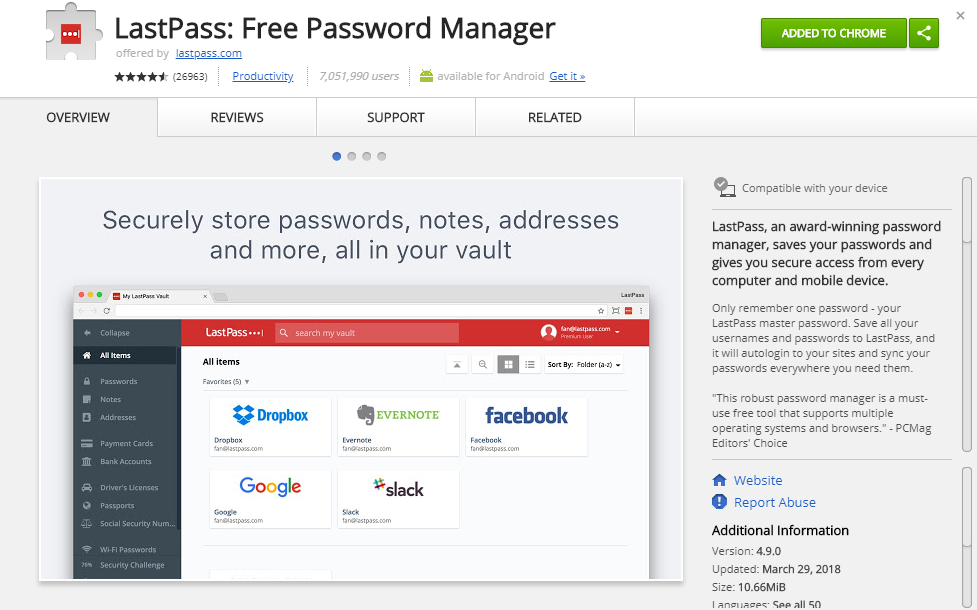 6. Ghostery
A very good one when it comes to getting rid of trackers. It also includes trackers' classification into categories like social media, ads, etc. You can block or unblock each tracker separately, which greatly extends the control over your browsing speed.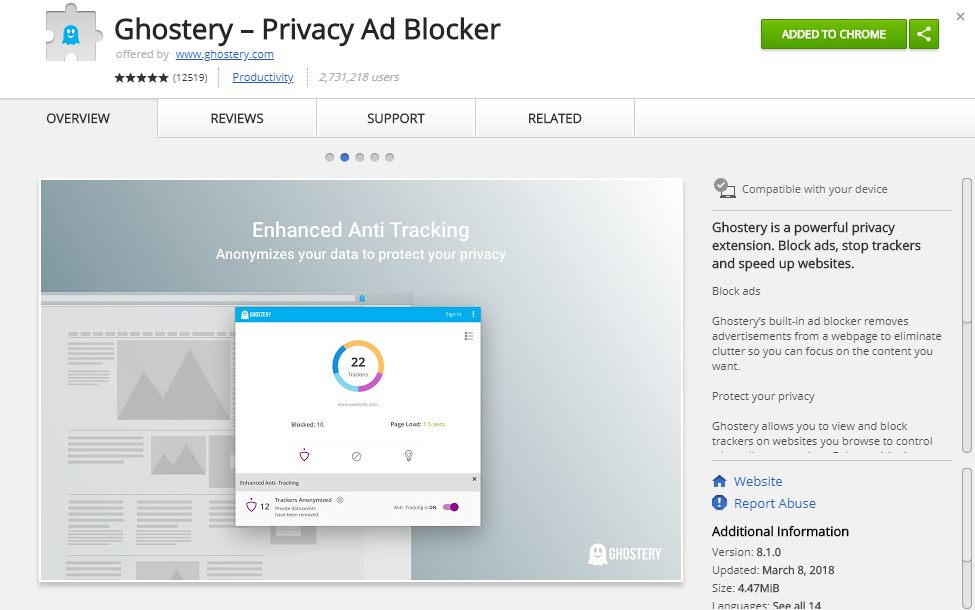 7. Secure Mail for Gmail (by Streak)
Extremely useful extension if you have to communicate a lot via Gmail and want to keep your correspondence safe. It allows encrypting any letter with a password so that no one (even Google or extension developers) could read it. The only way to open it is to have the password. Its simplicity may seem as a benefit and a flaw at the same time, but yet it is fast and pretty secure.
So, it was our list of handy Google Chrome extensions for a security of your private information. Are there any other great extensions we missed? What are your personal preferences? Let us know in the comments below.
Posted by Author
On May 16, 2018
0 Comments