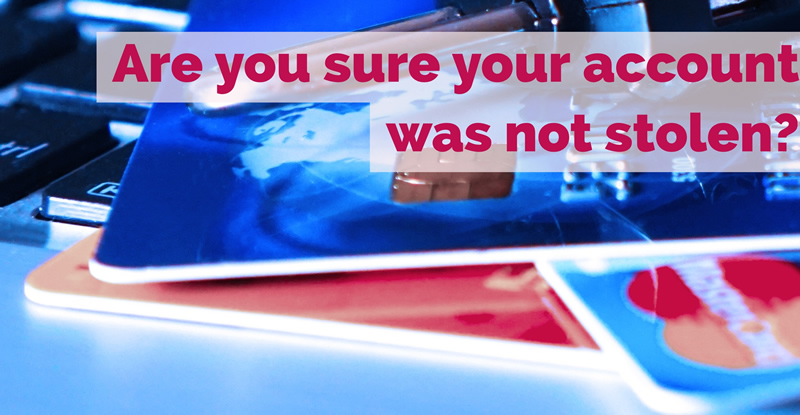 Few weeks ago we already discussed the account security and importance of keeping your data safe. However, our precious article was oriented at gamers, and some people might have skipped it. No gaming profile – no problems, you might think. That is incorrect.
Nowadays, everyone has an email and dozens of accounts in different social networks associated with that email. In addition, we all have corporate accounts in corporate software systems that might be hooked up with personal or working email. Even if you have a separate email account that you use to register on different internet resources, that account compromised might cause you a lot of trouble.
The problem here is that many users do not bother keeping in their minds different passwords for different accounts and usually use one or two standard passwords that they use depending on the importance of the web resource they are registered on. In other words, you might use 123321 passwords for your forum and you don't care about it being hacked, and you have @123321@password for your online banking account. Of course some users think that they are well protected using the password like QwPo@#Bn*&1Z2R3 everywhere. The password is quite strong and it will be hard to get it using brute force but in case the password is leaked from one of the databases, all their accounts are compromised.
Databases are being stolen all the time, and in case your account is in one of those leaked databases no one can guarantee the safety of your data, and you would not even know about it.
Hacked account list.
Take a look at the list of the most recently added 20 databases.
How to check if my account has been hacked?
If you are not registered on any of these resources, don't feel safe. There are THE LAST 20 databases added to the list.
Now try to enter your email into this form and check if any of your accounts has been compromised.
I personally found my LinkedIn account there, leaked in 2012.
In case you have a paid account on that site, you can even see the password itself. In other words, anyone who has a paid account might get access to your passwords and, consequently to your accounts.
If for some reason you still feel safe, let me try to explain the possible consequences of having your account leaked.
Hacked account consequences.
If you are using one and the same (or similar) password with leaked account at work or elsewhere you might:
Lose money
Reveal your personal sensitive information to be blackmailed
Use your personal sensitive information against you
Grant competitors access to your business information and use it against you
Compromise your corporate information (and lose job because of it)
Compromise your corporate database
These are just simple examples that reveal what might happen to you, if one of your accounts is being hacked
How to protect your accounts from being hacked?
The rules for you are simple:
1.       Use different passwords for every resource, make them unique.
2.       Avoid using names and dates in your passwords.
3.       Avoid keeping your passwords in a file, on a cloud.
4.       Set the second tier verification for your accounts if possible.
5.       Change your passwords regularly.
Hacked, leaked accounts for enterprises.
If you are a company owner and 100% sure in your personal data security, you still cannot be sure in all of your employees.
If one of your employee's account has been leaked, you might still be in danger.
Hackers can get access to your business information by accessing your corporate software using your employee's account. Hackers can upload an exploit to your corporate software, network, database and get all the data they need and sell it to your competitor or use it against your business.
However, there is a way to protect your corporate information.
Using an API service, our specialists can scan through all available leaked databases and lock the compromised accounts of your employees. The next step would be to change the passwords to all the accounts that have been locked and set 30 days rule to change the password.
This is just a basic information on keeping your accounts safe, but you can contact our specialist to help you fortify your security.
Remember, HiTech Service LLC has both – personal and enterprise support teams that can help you with your corporate and personal IT issues.
Contact us 24/7 in case you need any IT assistance.
Posted by Author
On January 23, 2017
0 Comments