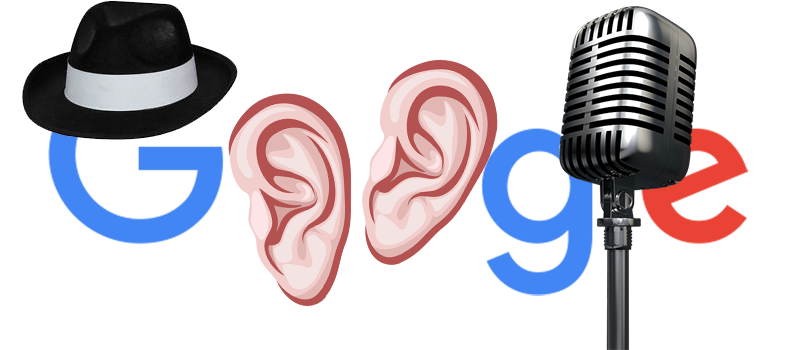 Bad news – Google records and saves what it hears and not only this. Good news – you can access this information and delete it!
Google does save all the recordings. Worth saying that it's not a big secret, but finding the details is not easy at all. There is even a specific paragraph in the user agreement that we always read attentively before accepting that describes this fact.
It is not just about what you say, it records absolutely everything – your locations, browsing history, search requests, youtube activity, etc.
So does Google need to store all this information? Google is working on its AI (artificial intelligence) and making it learn faster and understand you better while processing all gathered information. Theoretically, it simply should make Google products better.
We should admit that in some cases it does its job pretty well. From my experience, my phone has notified me multiple times when my working day is over offering the best route to my place based on a traffic load. Or simply told me where I parked my car even though I never specified that I was using my car that day. Google managed to track my locations and speed to make the conclusion that it probably does not match any public transportation routes so most likely I was driving a car that day.
It may also help you find your phone when it was lost or stolen.
All this sounds good but:
This information can get into wrong hands in case someone hacks your Google account.
As a result, this information can be used against you.
And the worst thing about it is that this is information is used to detect what online advertisement to show you.
Thankfully Google provides access to the portal that allows to partially or entirely delete all stored information.
For example this link allows you check all recordings of the "OK Google" voice search requests.
Another link allows viewing full activity log.
To delete data entirely or partially use this link. It allows choosing period of data to be deleted.
Posted by Author
On January 17, 2017
0 Comments