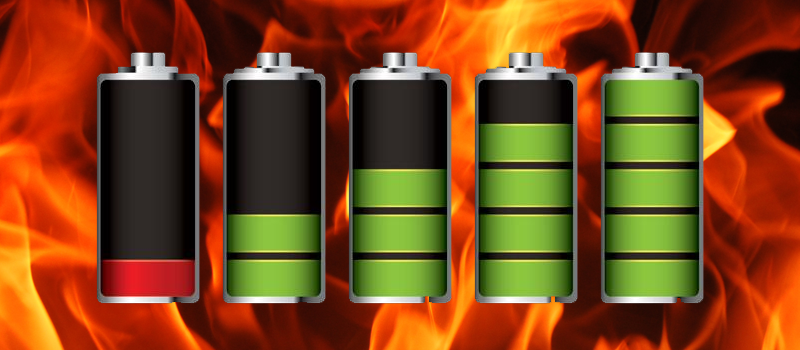 I'm sure everyone has already heard "hot" news and stories about Samsung Note 7. And it's not only Note 7 that can give you such exploding experience. There were iPhones burning on YouTube as well, though these were just not so numerous. We decided to find out why cellphone batteries could explode.
Some media say that a smartphone can explode only if using non-original charger or non-original cable. Well, that's absolutely not true. The native charger with a cable are most often used at home, while in the car, at work, and at friends we use those charging opportunities that we have on hand. And what do they mean by "unoriginal"? Samsung and Apple do not produce cables and chargers – they order those from third parties themselves. If the cable or charger, are manufactured at the same factory, but have LG instead of Samsung written on it, will that be immediately defective?
In fact, it was agreed by phone producers to use universal USB-port on all the devices for this very reason. There is a unified standard that normal charger outputs 5V with current up to 2A. The current strength at a particular time is determined by the charge controller of a smartphone. Moreover the cellphone battery of lithium-ion type usually has its own power controller, that protects the battery from overcharging and from a deep discharge – both are deadly critical to the lithium-ion battery. A so-called "quick charge" uses deviations in voltage (9V with 2A , 9V with 1.67A or even 12V in some cases). Yes, they increase voltage, not amperage, otherwise we would need thicker cables. To make sure that a charger will not burn out older smartphones, that do not support quick charge method, there is also a "safeguard" implemented. In other words, charger asks the smartphone if it can quick charge and then alters the output voltage.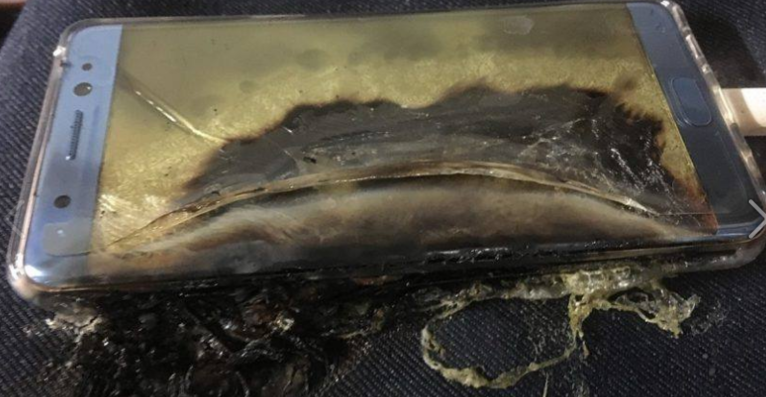 What are the triggers?
If the charge controllers of the smartphone and the battery stop working or work incorrectly, the battery will get overcharged, causing structural damage inside. That's what actually happened with Note 7. The cause can also be in overheating the battery itself, or damaging it. This triggers a chain reaction: the electrolyte boils inside releasing large amounts of gas, the pressure inside the sealed battery increases several times within milliseconds. The process is fast enough the battery will explode and the red-hot pressurized gases will be released. With the phone parts surrounding the battery, its explosion can cause harm to not only by temperature but also with phone body pieces.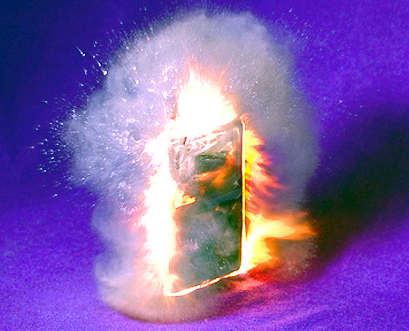 How dangerous the battery explosion is?
The explosion of the lithium battery is extremely dangerous. Lithium is burning at extreme temperatures, and in case of explosion, the fire droplets can be sprayed in all directions, which leads to serious fires and burns.
In case of the explosion occurred during a conversation, it could lead to severe injuries and death.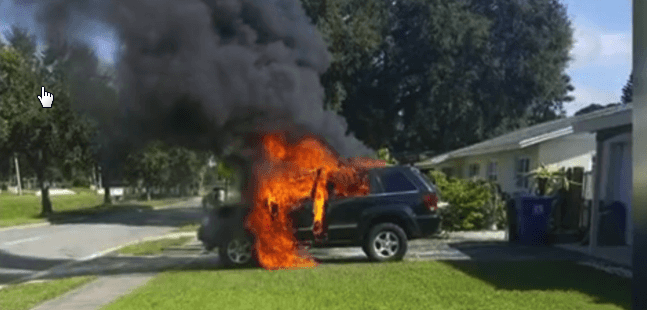 How to protect from battery explosions?
Lithium batteries explosions is the flip side of technological progress; to get rid of these batteries for the sake of possible explosions  is like to give up airplanes, because they sometimes fall.
Nevertheless, the risk of the explosion will be much lower if you keep your smartphone in your bag and use wireless headset to talk. The headsets also have lithium batteries, but those are 10-20 times less in capacity than smartphone ones.
Keep your batteries cool with HiTech Service team.
Posted by Author
On October 26, 2016
0 Comments