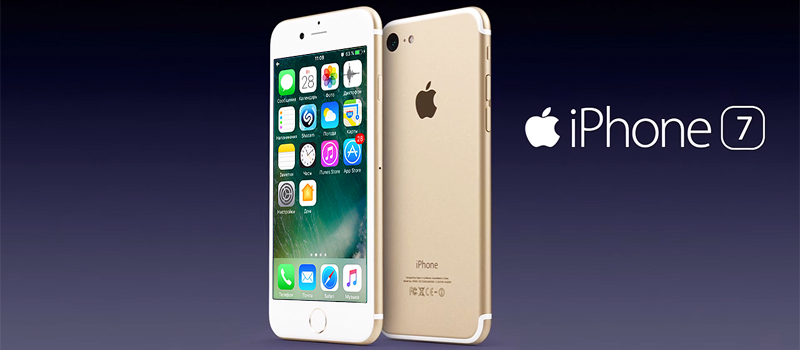 This week Apple has started sending invitations to the press conference that will take place on September 7th. The motto of the forthcoming event is "See you on the 7th". As usual no one knows what products will be revealed during the presentation, but many take the recurrent number 7 as the hint to the possible release of iPhone 7, however we might see another device – iPhone 6SE.
Apple's tradition to present new devices in the beginning of September originates to iPhone 5 presentation back in 2012, so the chances to see rumored iPhone 7 are very high. Browsing through the Internet you can find many videos and articles about possible features of the new device – some even say that the new iPhone will have Samsung like edge screen. Lots of experts claim that Apple will get rid of 3.5mm earphone socket leaving us with wireless devices only. Also, iPhone 7 is rumored to have double camera, but overall design will remain unchanged.
Here's a very nice video from Unbox Therapy that shows the most possible iPhone 7 design.
Along with the new version of iPhone we are most likely to see the new generation of Apple watch, which main change should be in the improved technical specifications of the device – more powerful battery, independent GPS module and built-in camera (WHY??? Why do you need a camera in the smartwatch?).
What else can we see on the Apple event?
It's possible that we will see some new features of iOS10 that is currently in beta phase.
By the way, this week Apple has released urgent firmware updated for iPhones, iPads and iPods – 9.3.5.
As it turned out, previous version of iOS 9.3 had a serious security vulnerability on both – core and WebKit that allowed to get access to contacts, personal information, messages and even location data.
The question is, does iOS 10 has the same vulnerabilities? Lots of users are using that as a part of beta test, so if you are one of those, check for the latest iOS10 upgrade. Apple claims that the latest release has the fix for the issue (Just a reminder, the latest iOS10 available for developers is beta7, and the latest public build is beta6).
The latest news from Apple, that can be labeled as a today's news is the change in Apple iCloud rates.
Apple now offers up to 2TB of cloud space, which is the peak value and it is available for $19.99.
So if previously you could order 50GB, 200GB and 1TB (for $0.99, $2.99, $9.99 accordingly).
You might ask "So what?" It might be nothing, but it's been a tradition, that the biggest available iCloud volume has always been 8 time bigger than the one of the top iPhone models. That creates the possibility that we might see a device with 256GB on board. Taking into consideration that there is a rumor that Apple will get rid of 16GB versions and the lowest model will now have 32GB of memory, this might be true.
Anyways, the following week will bring lots of new rumors, but we only need to wait for 7 days (number 7 again!) till we see the new Apple devices.
Posted by Author
On September 1, 2016
0 Comments