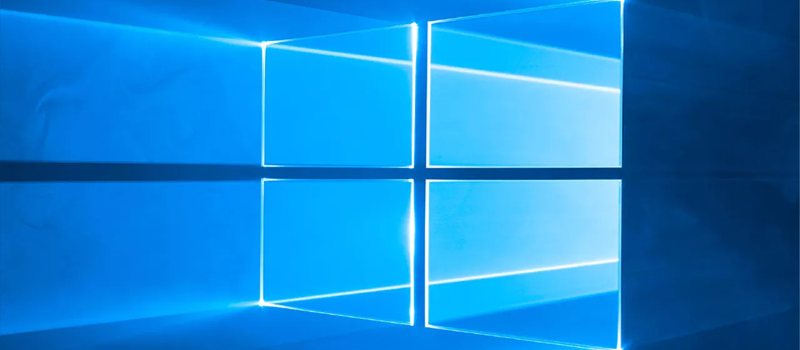 The major Windows 10 update, a so called Anniversary update that we wrote about some time ago, has been finally released. It's true that its beta version was available for some time, but starting August the 2nd , its final version is available and is being delivered to users through Windows Update.
However, it looks like that the update notifications are sent not to all users at once, but step by step – probably Microsoft doesn't want to overload their servers. We've seen similar actions when Microsoft just launched Windows 10 free upgrades – while your neighbors are using the new OS, you still didn't get the upgrade notification.
So if you want to try the all new stuff Microsoft prepared for us, go to Windows Updater and click "Check for Updates". Although my computer told me that I have all the updates installed, once I clicked to check for updates manually I was offered the new build.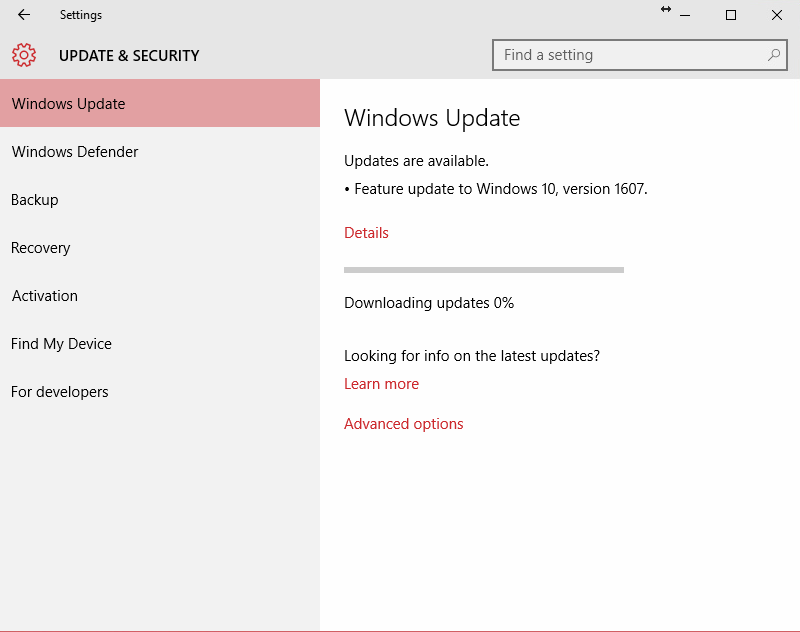 By the way, if you are not sure if you received the Anniversary upgrade or not, it's easy to check, since the Windows Update screen has also changed. The screenshot you see at the top was taken before the upgrade, the one below was taken right after I installed all the updates.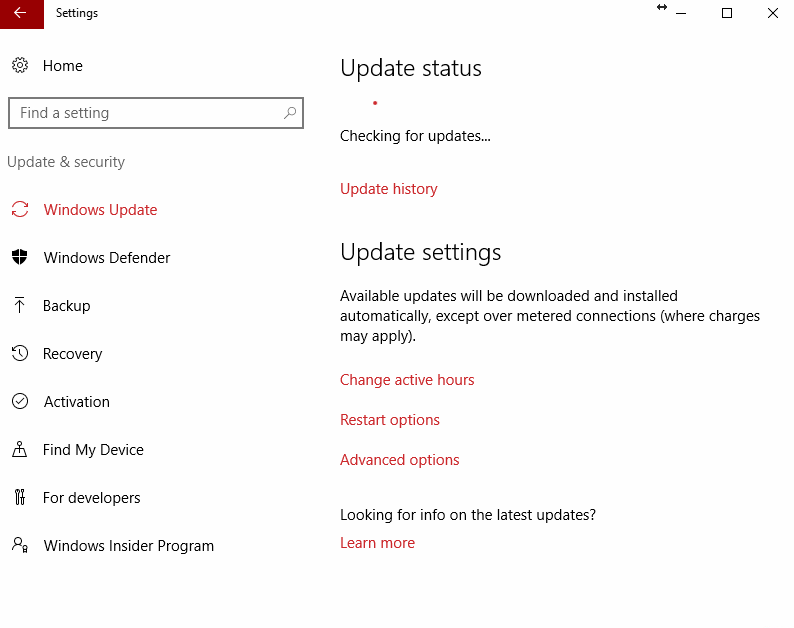 Microsoft warned us that the new build would bring some changes to the overall Windows design, settings menus and even to Start menu. (We will show you the difference a bit lower.)
Anniversary update installation takes quite a lot of time, so make sure that you don't have any plans for at least half an hour. First, the upgrade is being downloaded, then the installation itself – on my laptop with SSD it took almost half an hour.
So after you spend enough time watching the screens like that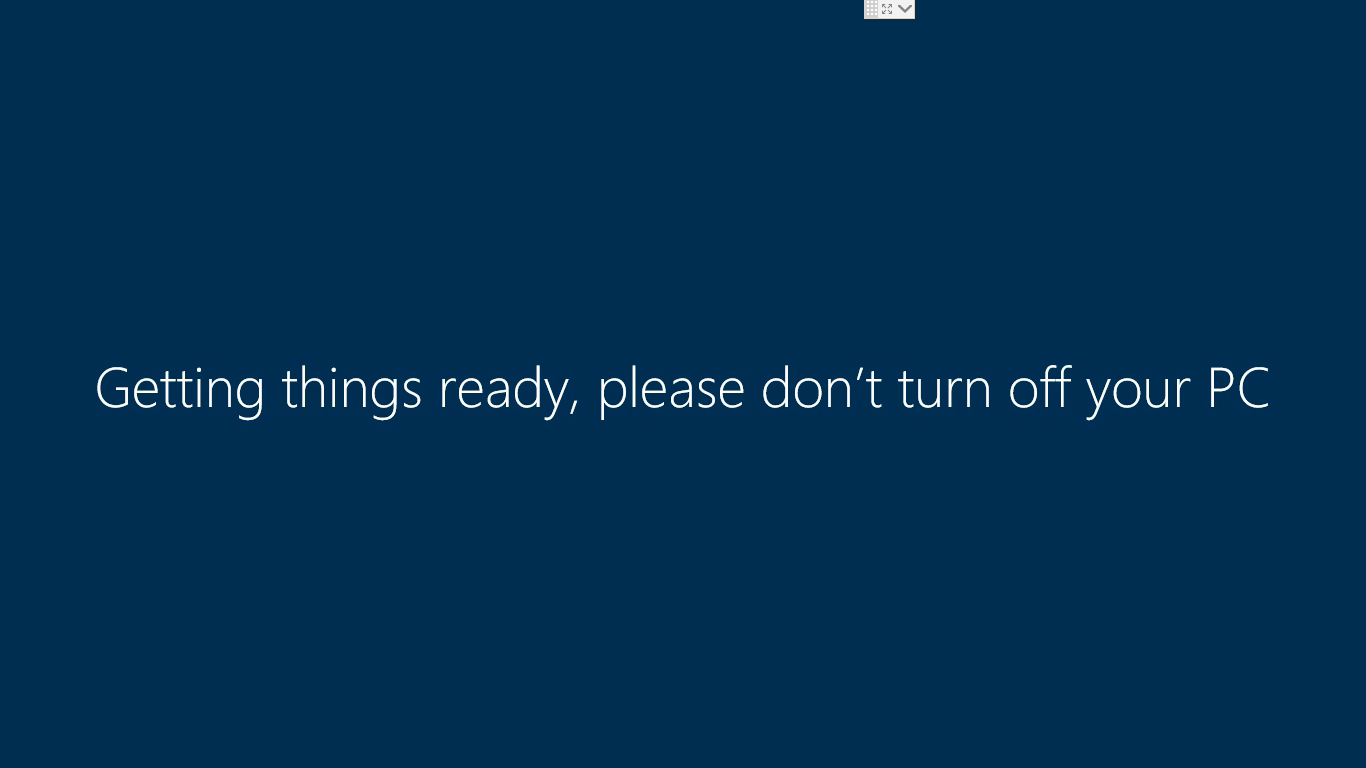 You will be welcomed to the new system and shocked!
Since no changes are visible in design at the first sight, since, as you know, devil is in the details.
The first thing I noticed was built-in Skype notification in bottom right corner.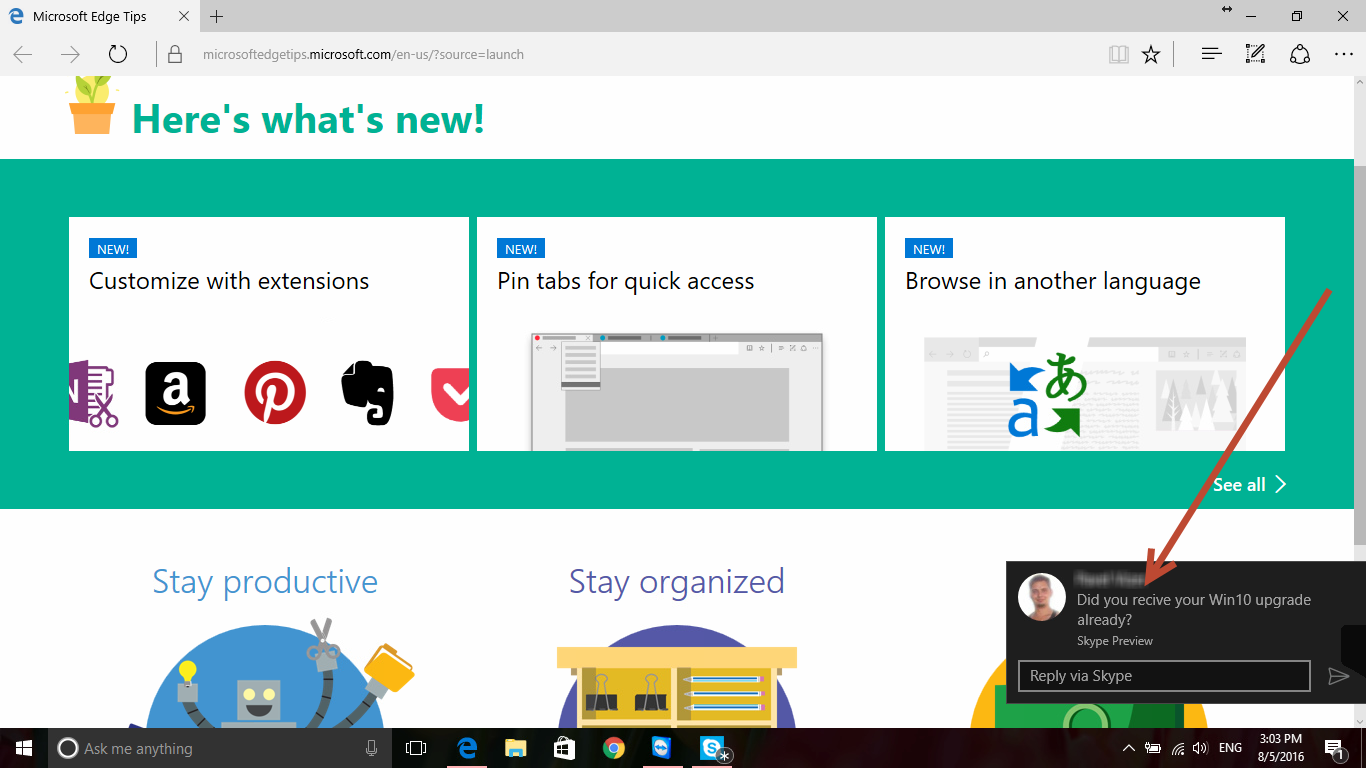 It seems that you no longer need Skype desktop app as you have Skype Preview installed by default.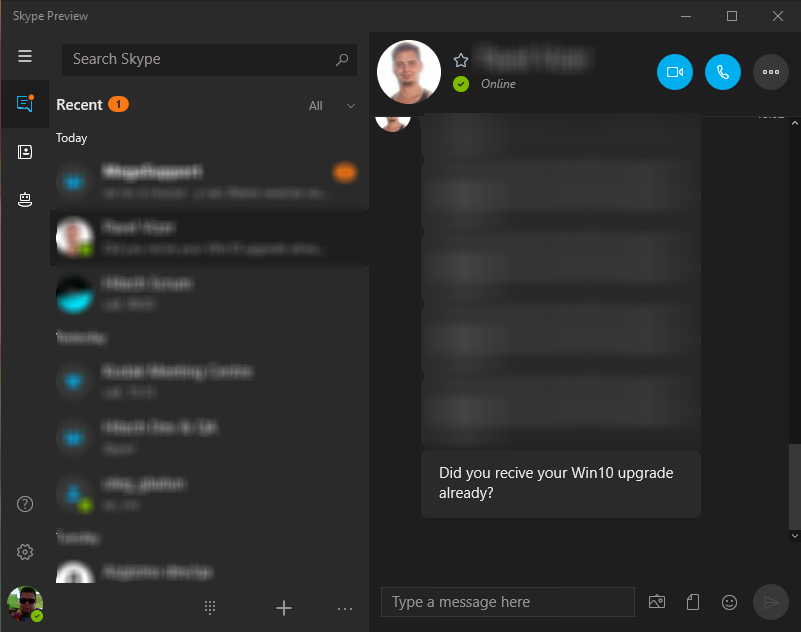 I'm not sure if it was available previously, but I know for sure that I didn't download this app, and it appeared only after I updated my Windows 10.
The Start menu changes I mentioned above are very slight, and if I didn't take a screenshot before the update, I would probably didn't notice those.
Here's the old Start menu.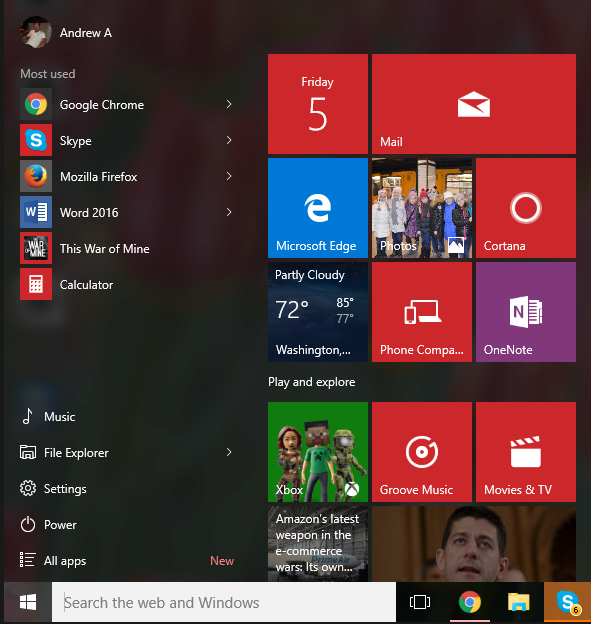 And now, take a look at the new one.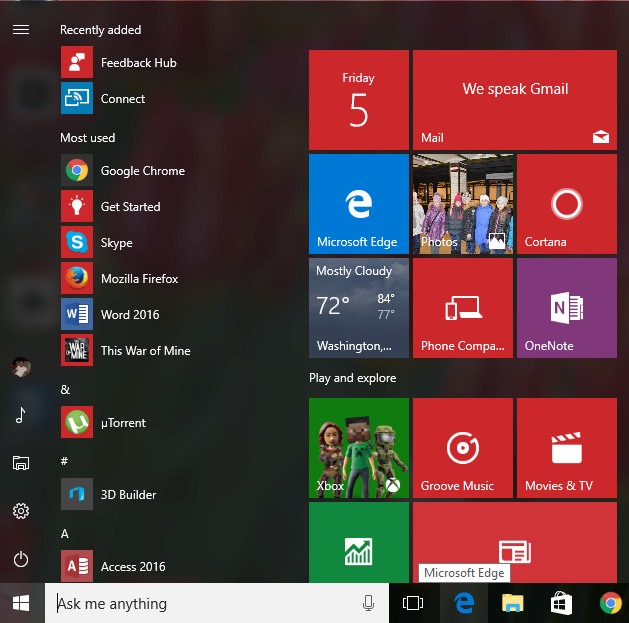 Can you see the difference?
If not, take a look at the power button, settings button and so on. They are at the bottom left corner.
Now scroll up and take a look at what I had before.
Also, you would notice that I have Edge browser and Microsoft Store icons on my taskbar again.
Microsoft keeps insisting on using their Edge browser, claiming that it became even faster and consumes even less power.
Sorry, Microsoft, but I still stick to Chrome, but that's my personal opinion.
Anyway, once you launch Edge it will offer you to make it your default browser and tells you all the news and new features it has.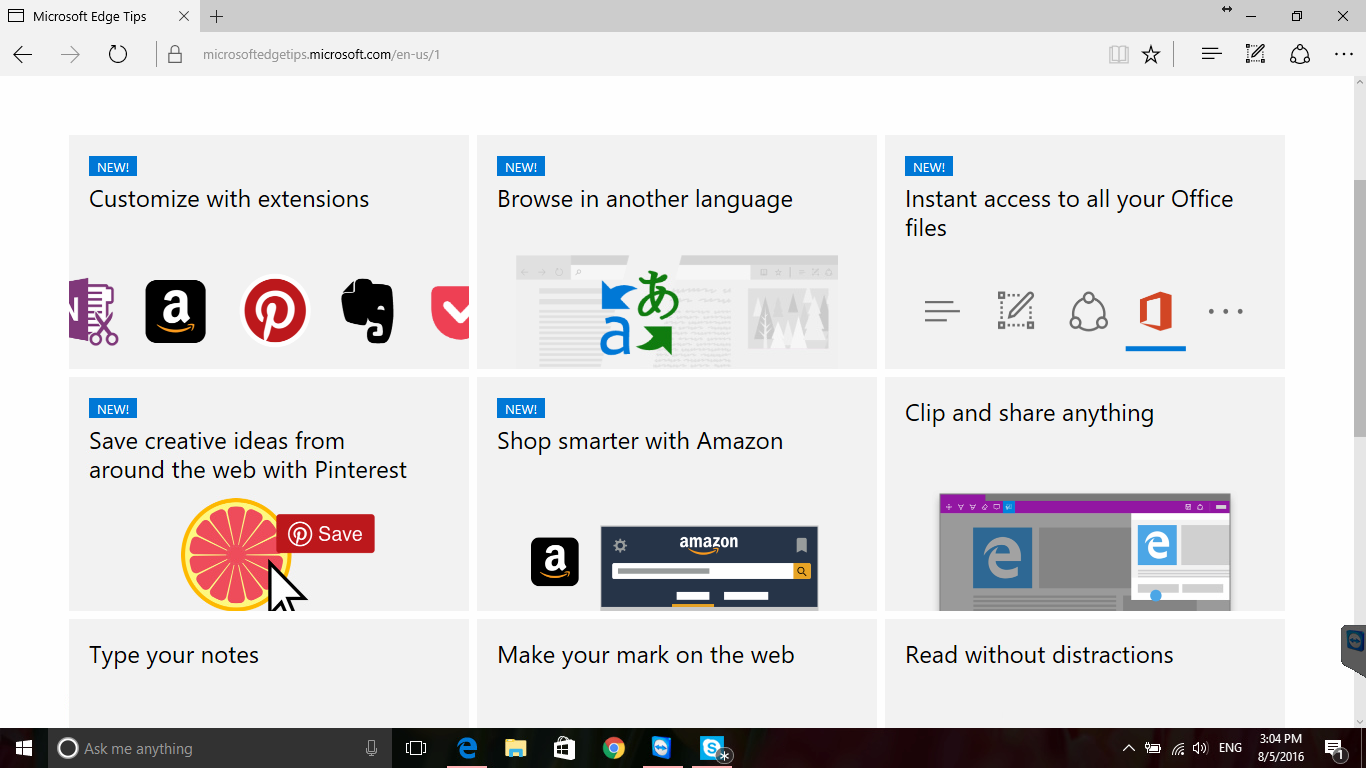 Microsoft braggs about the new extensions that you can now use in Edge, but when I launched the store I found just few of them.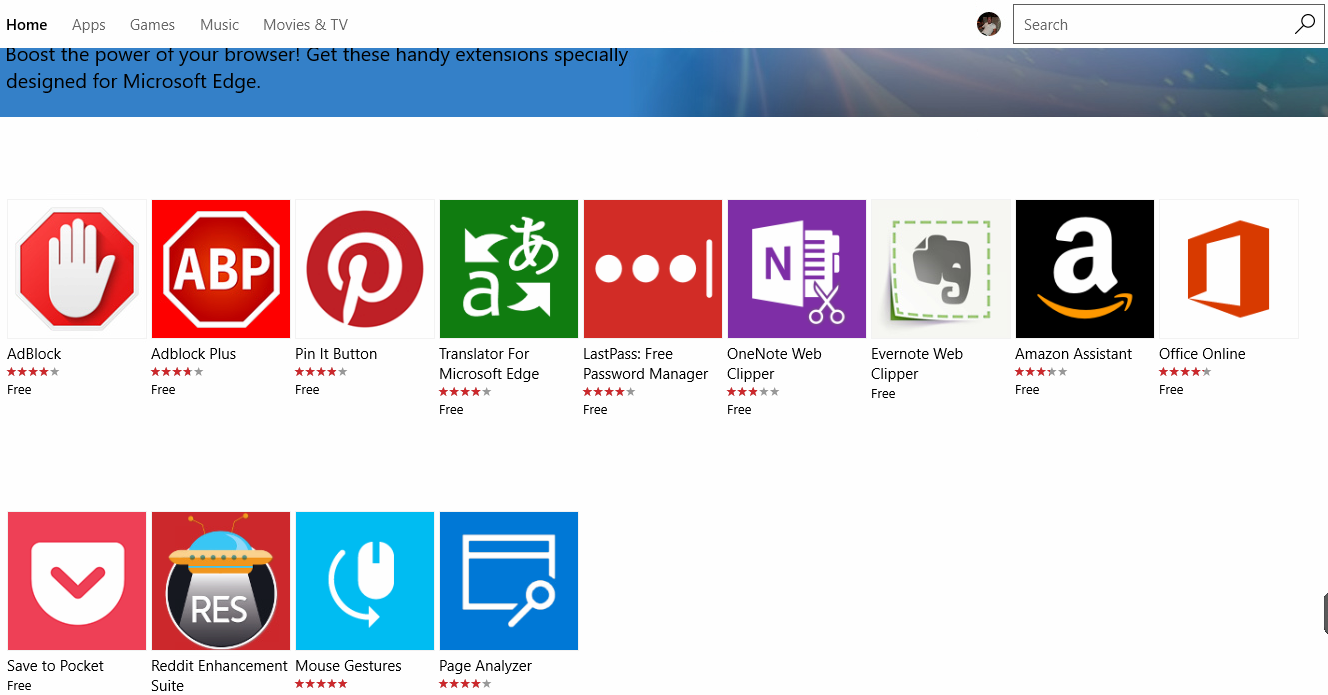 They will probably add more apps with time, but I was expecting something more.
Overall, Microsoft did a lot to improve Windows 10 and make it more comfortable, and even if sometimes it seems that I criticize Windows 10 a lot – that's not true. I like Windows 10 and like Windows 10 Anniversary update, it's good that Microsoft doesn't stop making their OS better.
But at the same time, as a support specialist, I know that the big updates often bring lots of troubles with settings, drivers, hardware and so on. If you bump into any issues with your Windows, feel free to contact our Remote Support for immediate assistance – we are here for you 24/7.
Meanwhile, we will take a closer look at the changes that Anniversary update brought to us and will tell you about them in our future articles.
Posted by Author
On August 5, 2016
0 Comments