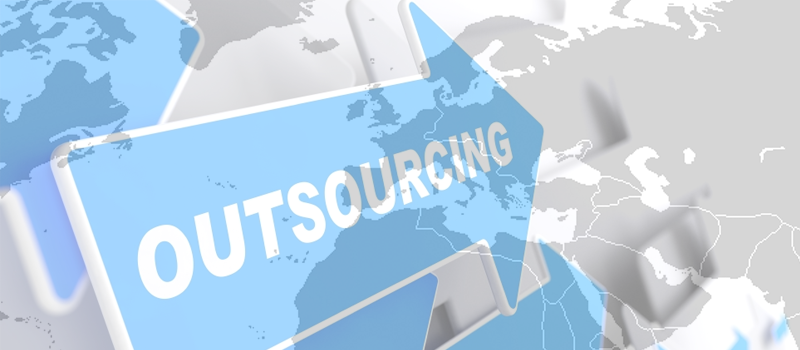 Outsourcing is a huge and still growing part of the technology business. Despite multiple challenges and risks, industry players are actively including outsourcing to their business model. By doing this, companies are not only looking for lowering their expenses but targeting for improved processes and better performance.
For the past fifteen years outsourcing growth was rapid and stable.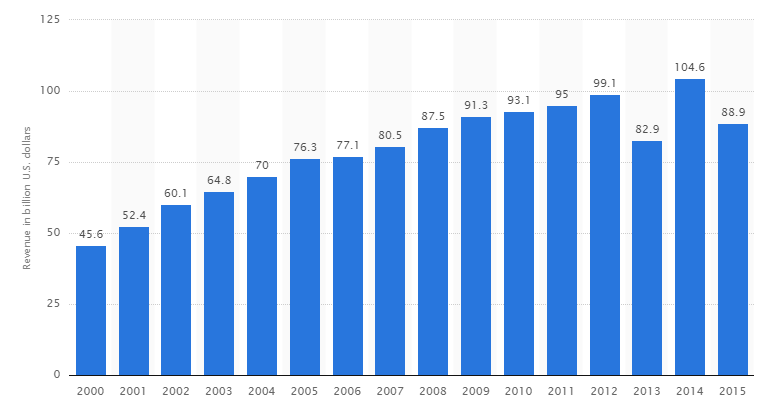 The revenue has doubled in less than ten years from $45.6 billion in the year 2000 up to over $90 billion in 2009. Outsourcing revenue reached its peak in 2014 when it has hit $104.6 billion despite its drop in 2013.
2015 has not shown positive dynamics as world outsourcing revenue has dropped again to $88.9 billion. Some say that these downfalls were caused by the big challenge that outsourcing has faced – cloud-based automation. Nevertheless, it is believed that numbers will go back to normal dynamics in nearest year or two and will quickly beat 2014 stats.
Another interesting data that we would like to take a look at is Global Services Location Index. GSL index helps to understand what countries are the most suitable for outsourcing based on three main groups of parameters: financial attractiveness, people skills and availability, and business environment.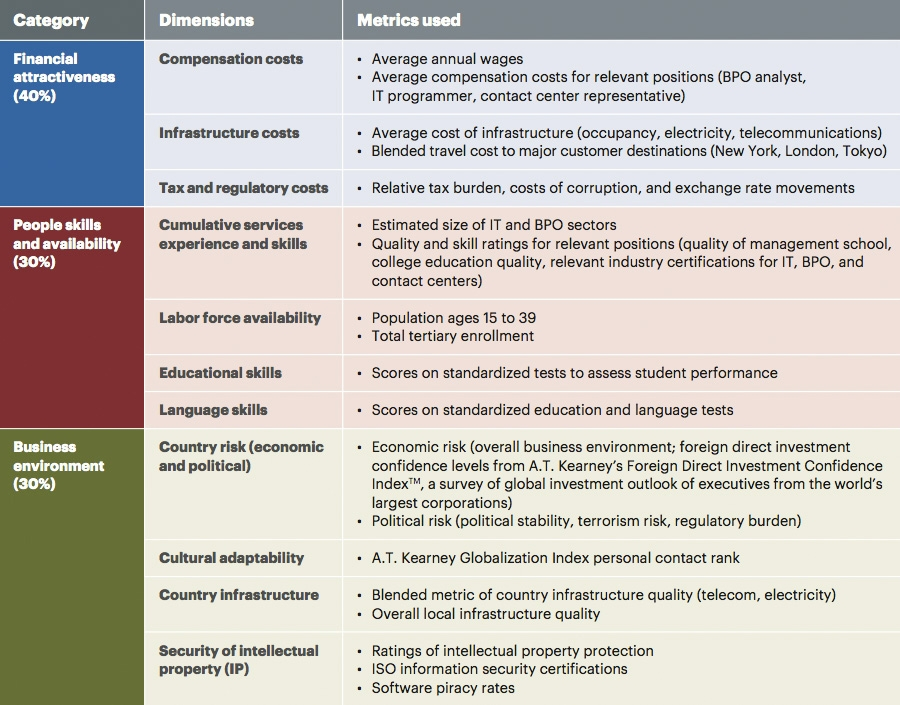 Here is a TOP 40 rating of the year 2015. It shows current position of each country in chart and how their position changed compared to previous year.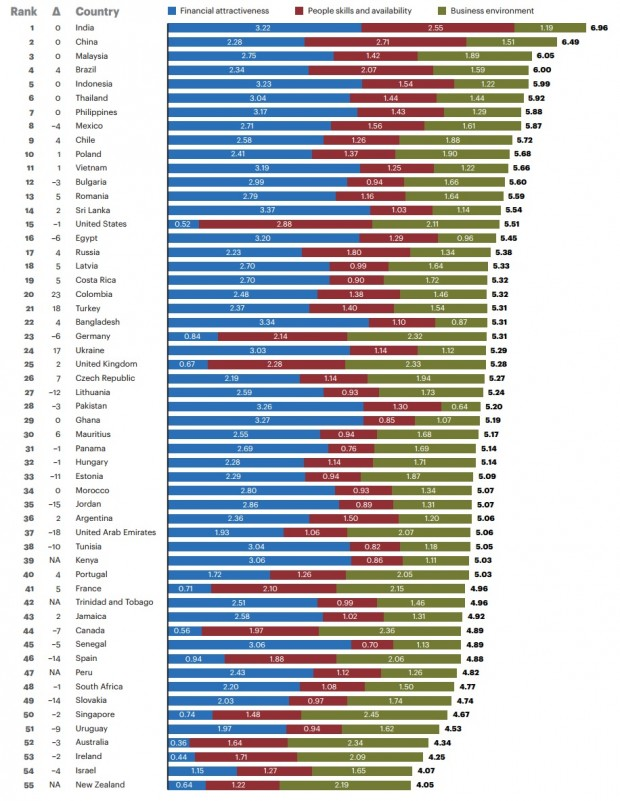 There are little changes in upper part of the chart for past years. Clearly, India and China are leading first of all due to low costs of outsourcing, but other parameters are low. Looking at interesting changes in the table, Brazil has moved up four spots since last year, while Mexico has seen its proposition drop four places last year. The US comes in at number 15, with a very poor cost profile, yet strong performances in people skills and availability, as well as business environment.
The most interesting cases are countries that are showing huge growth in this chart, such as:
Columbia (+23 positions)
The reason: solid gains in IT and BPO experience and in country infrastructure, coupled with improvements across the board in financial attractiveness, largely fueled by the depreciation of the peso. Since 2012, the country's Digital Talent Initiative has funded IT studies for more than 6,100 Colombians. The country is also connected with six submarine cables and has infrastructure to support 4G technology.
Turkey (+18 positions)
The Eurasian nation posts modest but consistently improved scores along several dimensions — particularly compensation costs, infrastructure costs, and labor force availability — with no significant decline in any other dimension. Turkey's outsourcing industry continues its steady growth, with the BPO sector increasing from $1.4 billion in value and 70,000 employees in 2013 to $1.6 billion and 80,000 workers in 2014.
Ukraine (+17 positions).
This country has moved up 17 positions in the GSL, as currency depreciation led to a major gain in its compensation cost score, accompanied by an improvement in the competitiveness of its tax and regulatory costs. The increase in political risk is partly offset by the government's implementation of reforms that boosted the country's competitiveness. The Ukrainian IT industry comprises more than 500 outsourcing companies and 100 global R&D centers, and it employs more than 50,000 engineers.
Posted by Author
On August 4, 2016
0 Comments