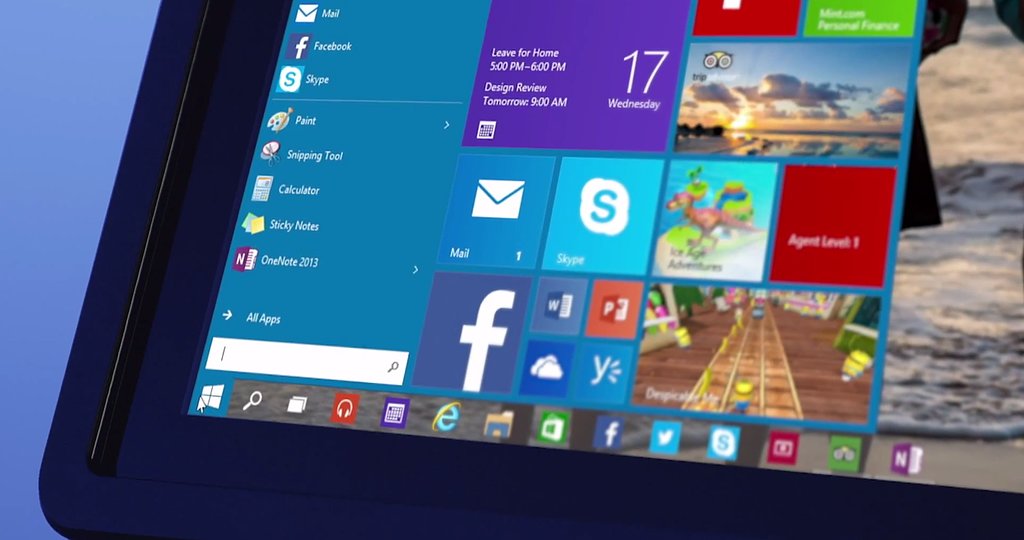 Windows 10 has lots of interesting features that you will find useful, but you may not know about them. Today we will share with you some of the features that we use daily and hope knowing those will help you improve your performance.
One of the features we like the most is an ability to split screen up to 4 applications. By dragging the window to one of the corners, it will be snapped to fit the size.
Split screen in Windows 10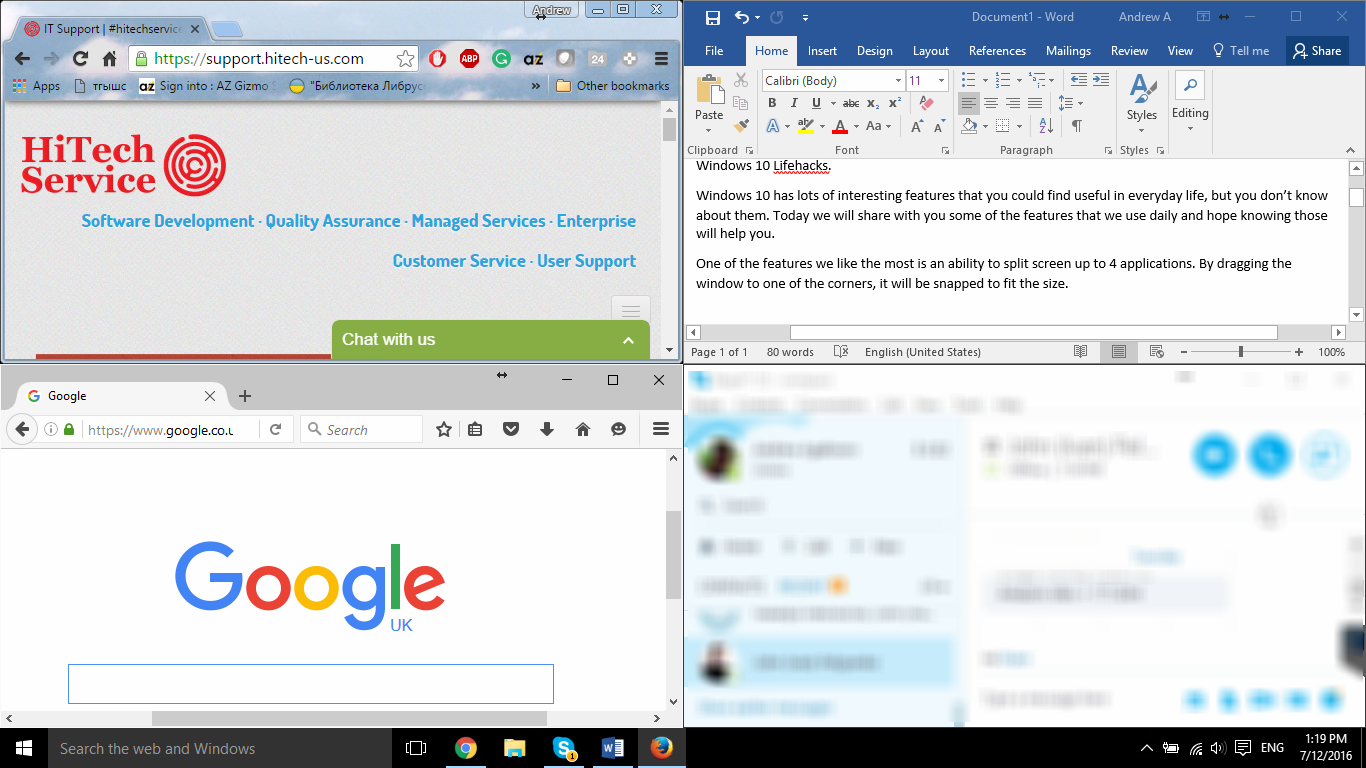 If you drag your windows to the opposite sides, the screen will be divided into 2 equal windows.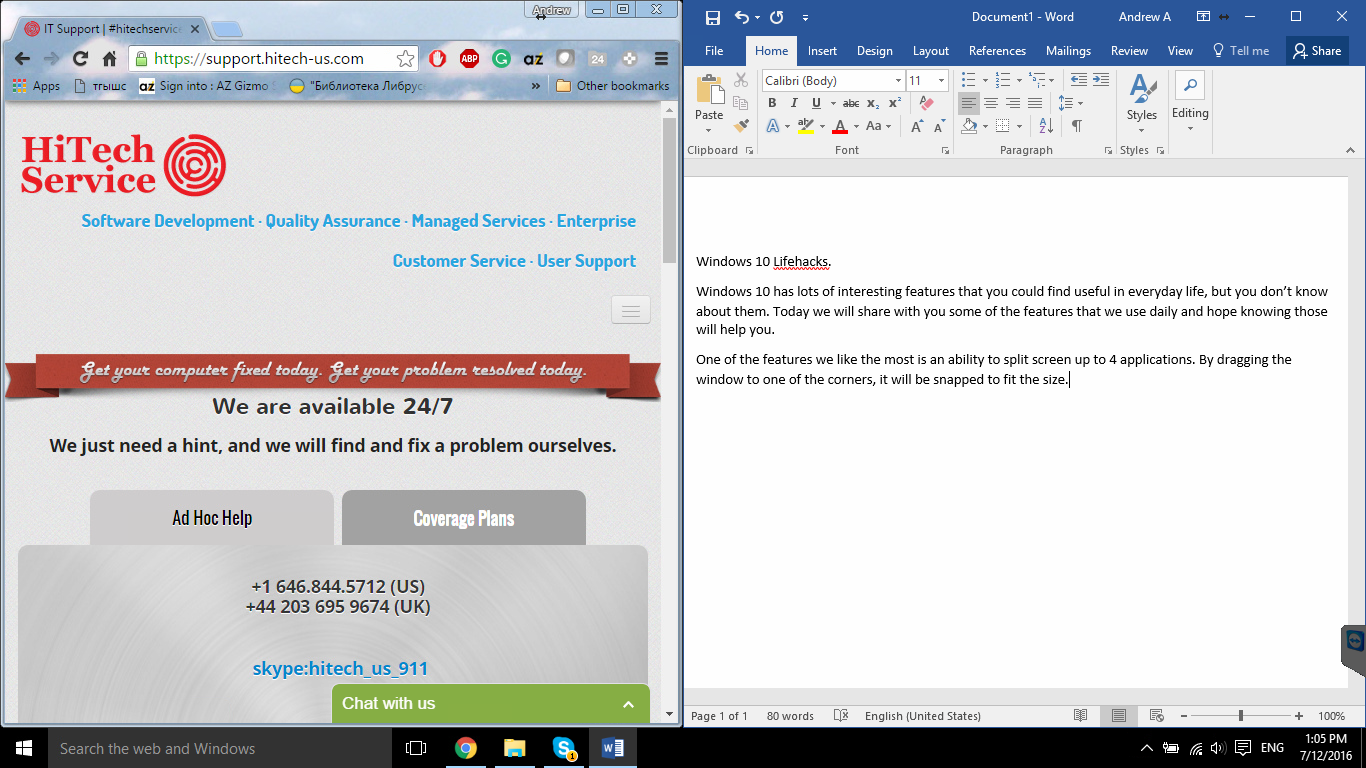 Customize Quick Access in Windows 10.
By default, File Explorer icon brings you to Quick Access folder, where you can see the most used files and folders on your computer.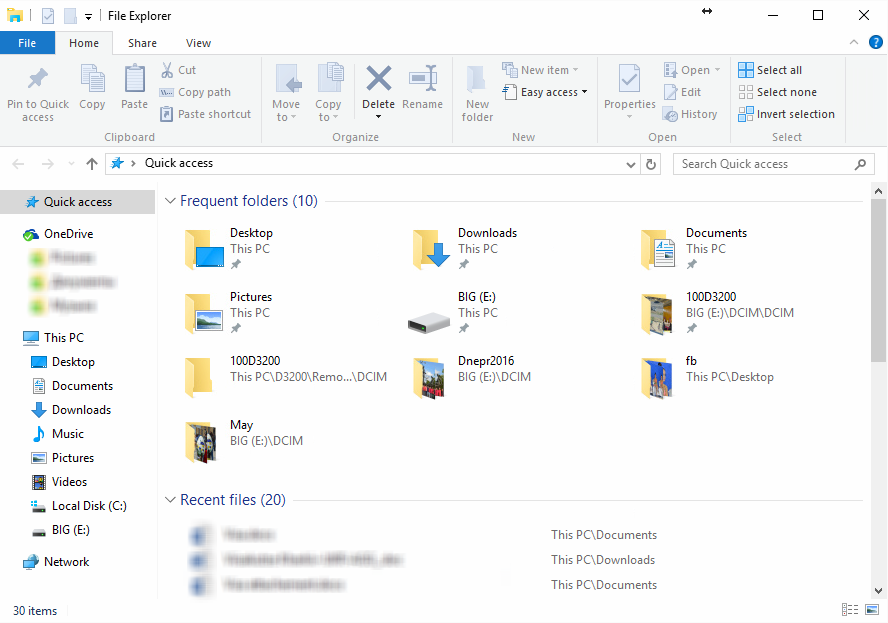 This list is actually customizable and you can configure which folders you will see in there. Just drag and drop any folder here, and you will see it next time when you open the Explorer. Another way to add a folder into Quick Access is to right click on it and choose Pin to Quick access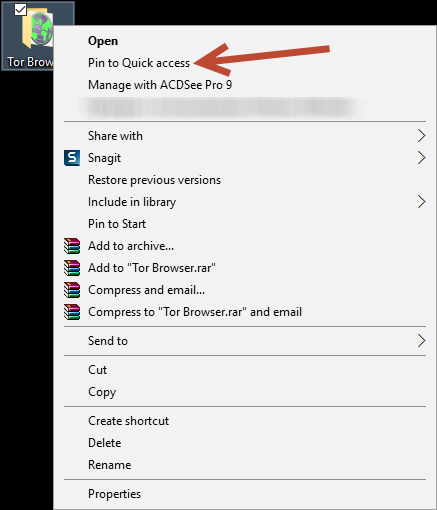 If you want to remove a folder from Quick Access, right click on it and choose Unpin.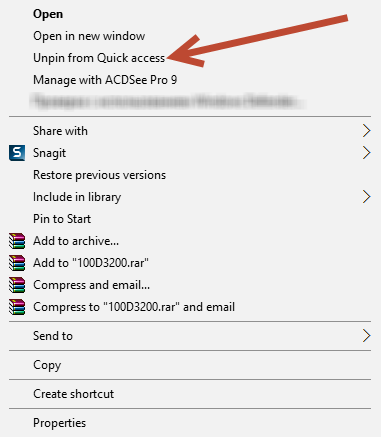 Change default File Explorer folder from Quick Access to This PC.
If you don't like Quick Access, you can switch File Explorer to start This PC instead.
To do that, click on File Explorer icon, navigate to View tab and choose Options.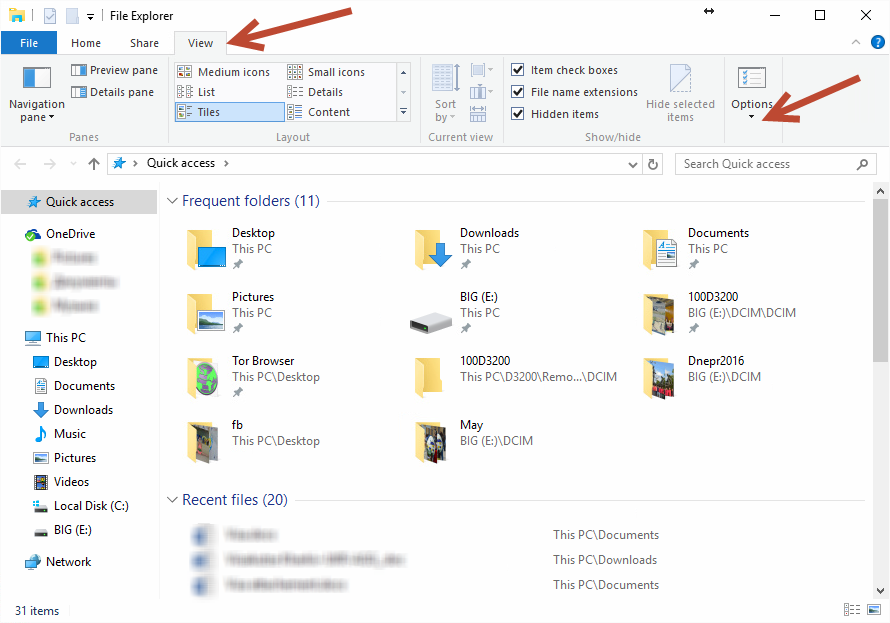 Choose the desired folder in Quick Options and save the changes.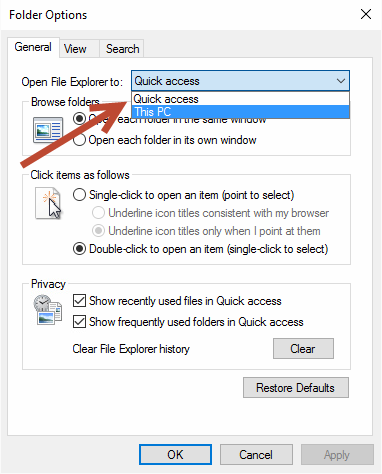 We hope these 3 simple lifehacks will help you to personalize your Windows 10.
Posted by Author
On July 12, 2016
0 Comments