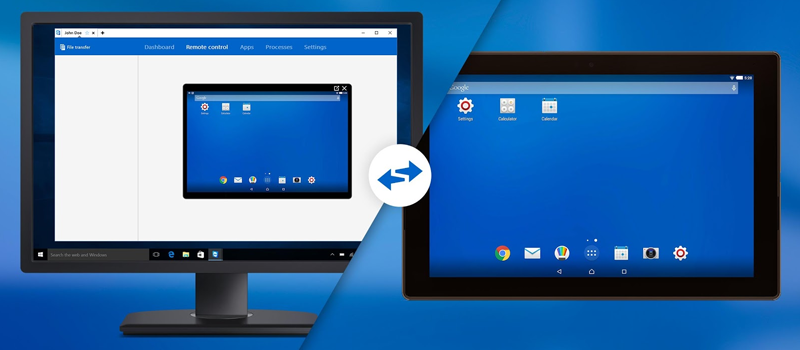 Nowadays kids are learning modern technologies so fast that they can operate with list of devices even before they can talk or walk. From other side elders are having trouble as soon as new piece of technology arrives.
It was always easier to help your elder relatives with PCs and Macs as there are lots of different remote applications on the market. But it is hard to remotely support with mobile devices being on distance.
Two years ago TeamViewer has added feature in TeamViewer that allowed to request screenshots from remote android device but that was not really helpful.
Finally in 2015 TeamViewer released version 11 that included full remote control functionality for Android devices.
To establish remote connection to android device two application are required to be installed.
and
After both application are installed launch QS on mobile device and share your ID.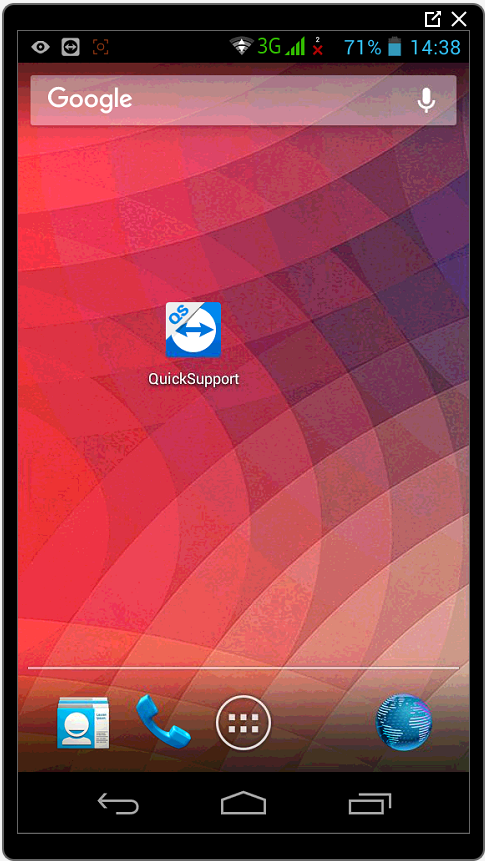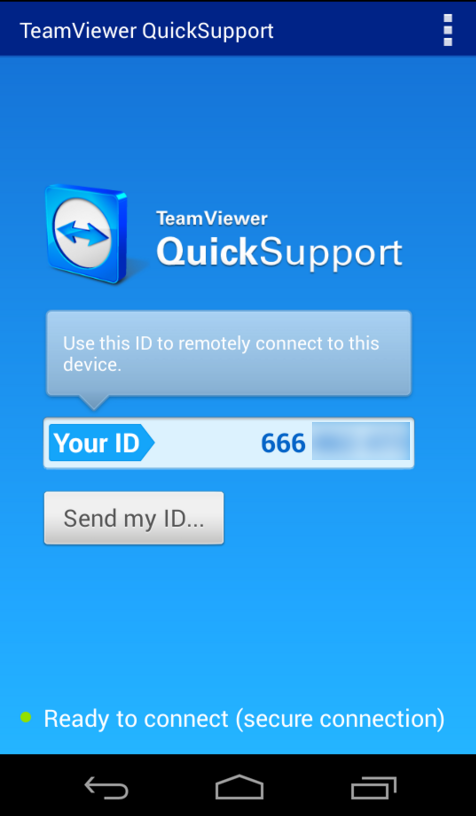 As soon as someone will try to connect to mobile device, Android will request access.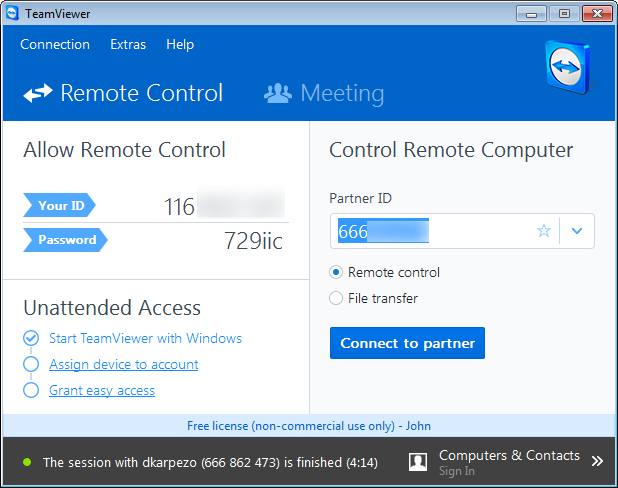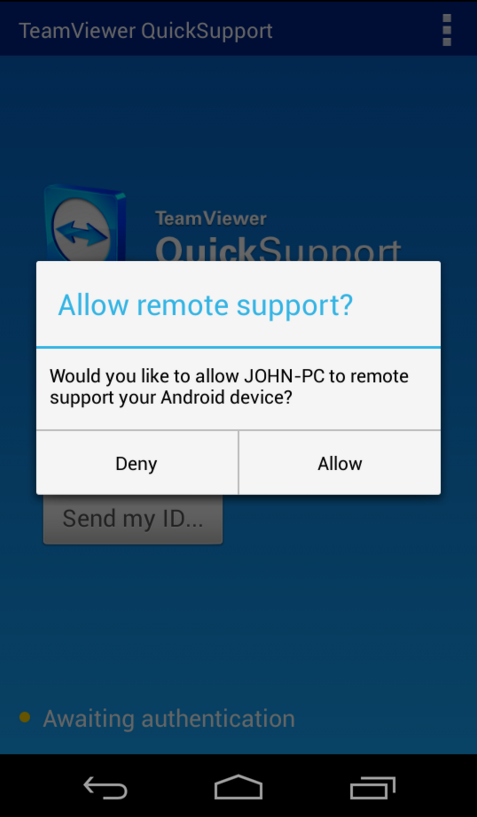 As soon as you are connected, you can do anything you need on remote device using mouse for taps and swipes.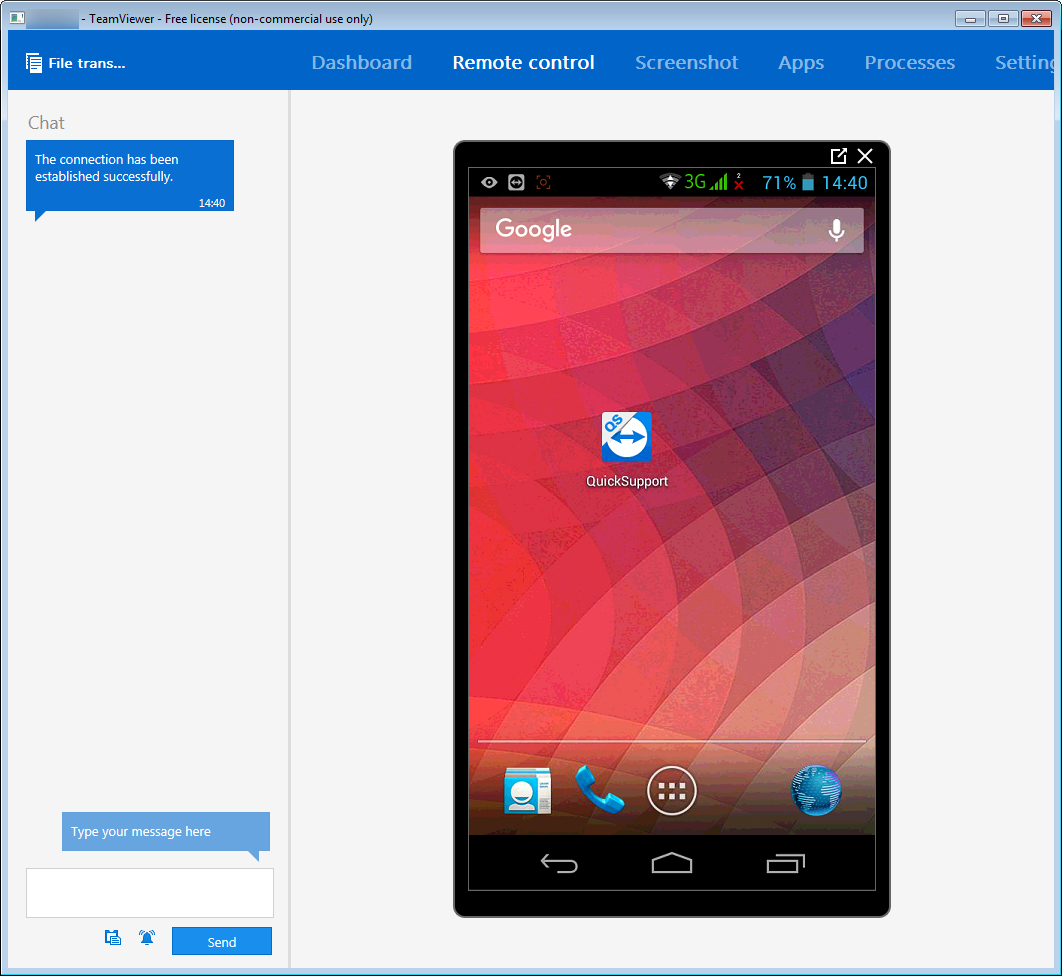 Moreover, TeamViewer will provide additional information like running processes, installed apps and general device information.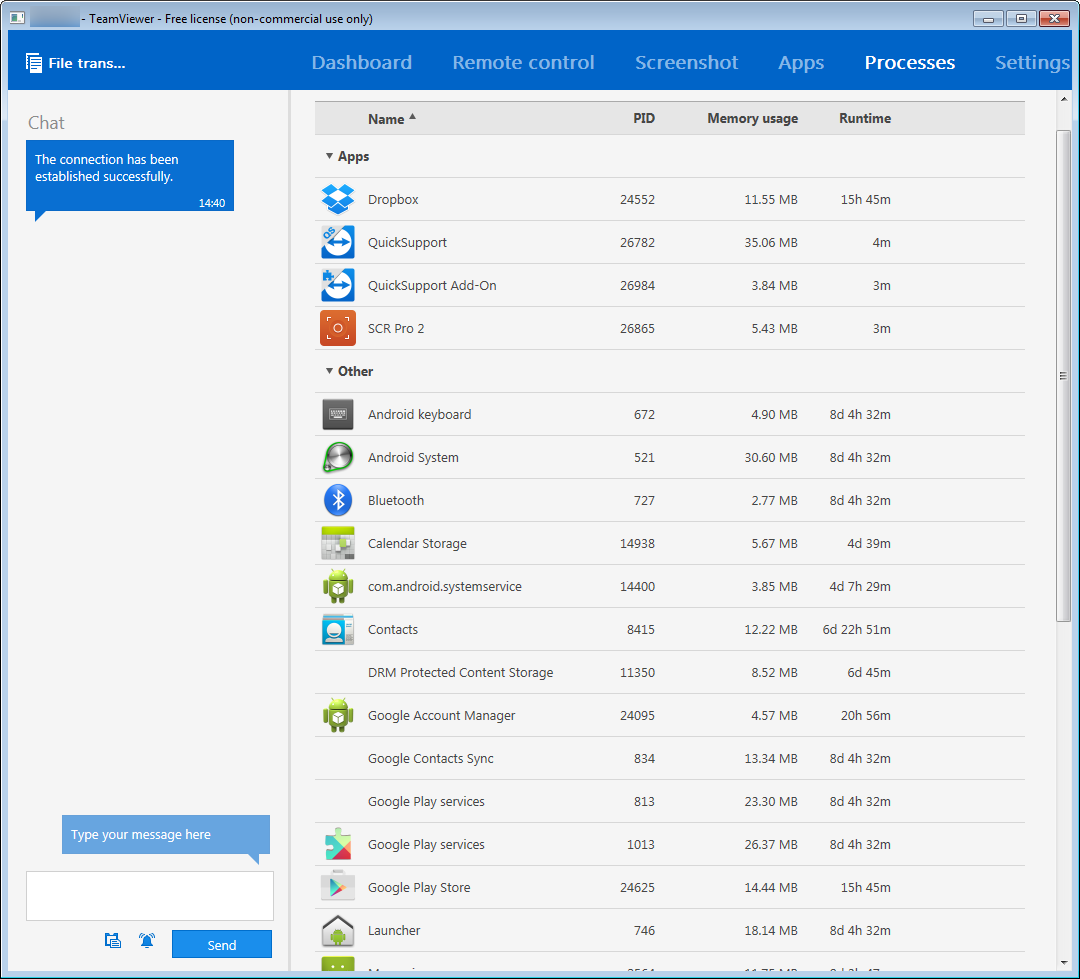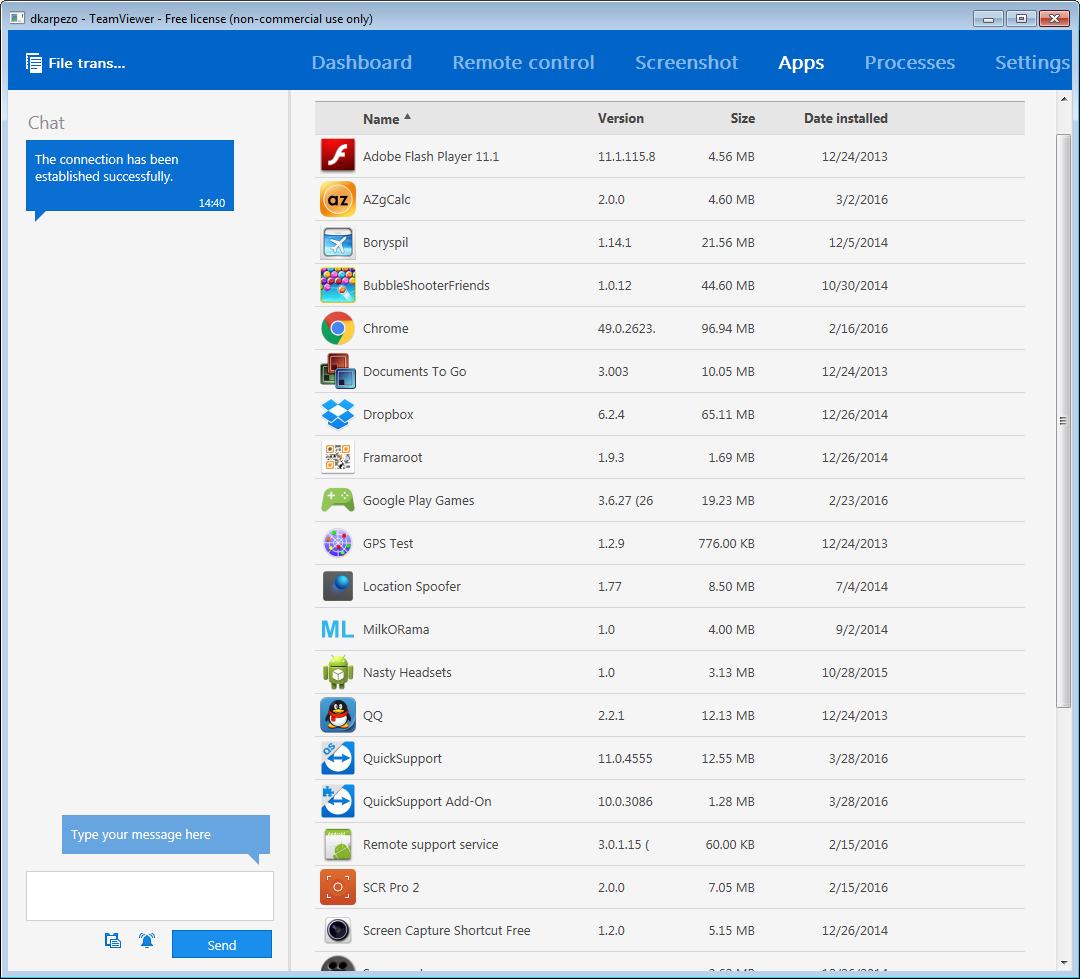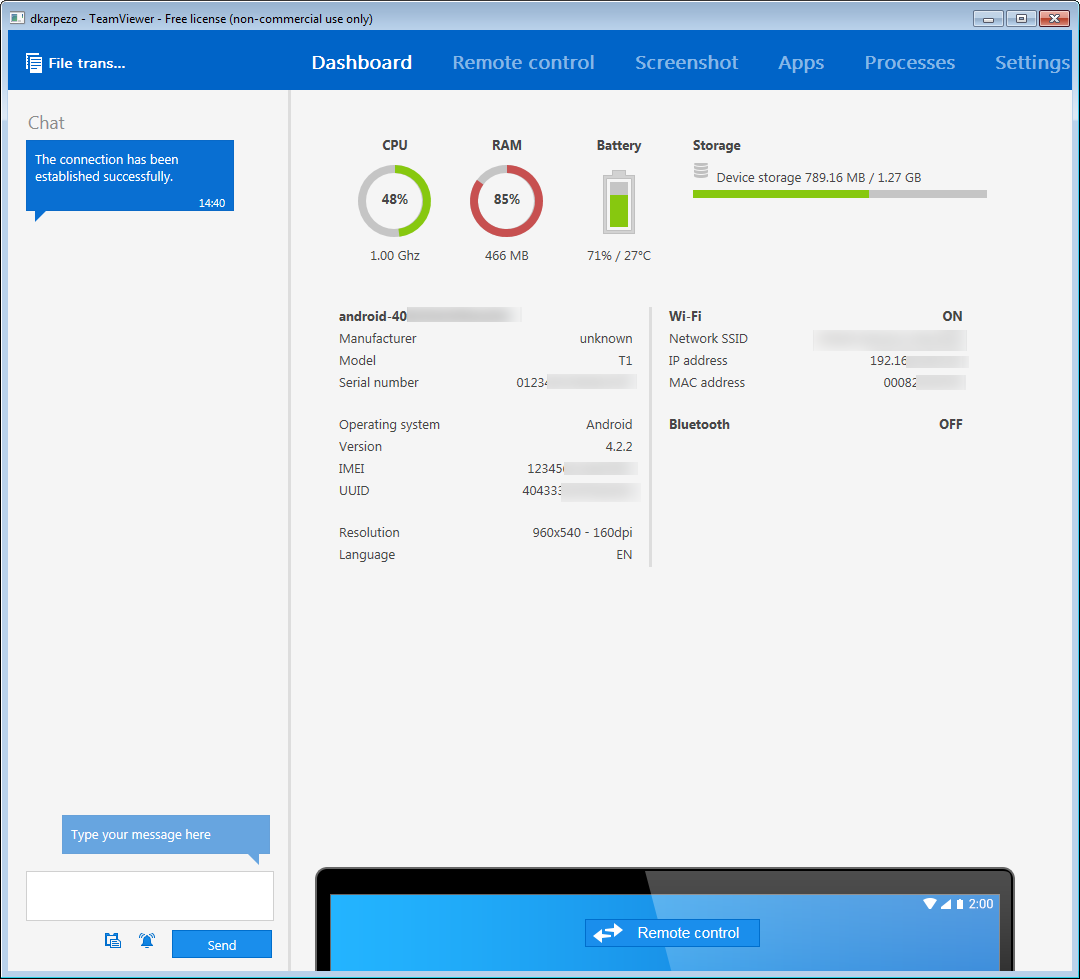 All these features are free if you are not using it for commercial purposes.
Posted by Author
On April 6, 2016
0 Comments