Messaging over internet has become maybe the most popular kind of communication nowadays.  Dozens of applications were created to make messaging easier and more convenient for the user in competition to win more audience, so it is hardly a surprize for one to have more than one or even two messengers installed on a computer – one personal, one for work, one for family and friends. It may be inconvenient to manage so many accounts and switch between windows, so we tried to find a good way to aggregate all messengers in one place. So the final result of our findings is Franz. It's is a rather young application that hardly passed its beta stage, but already won good audience. It simply combines multiple messenger accounts under one single app.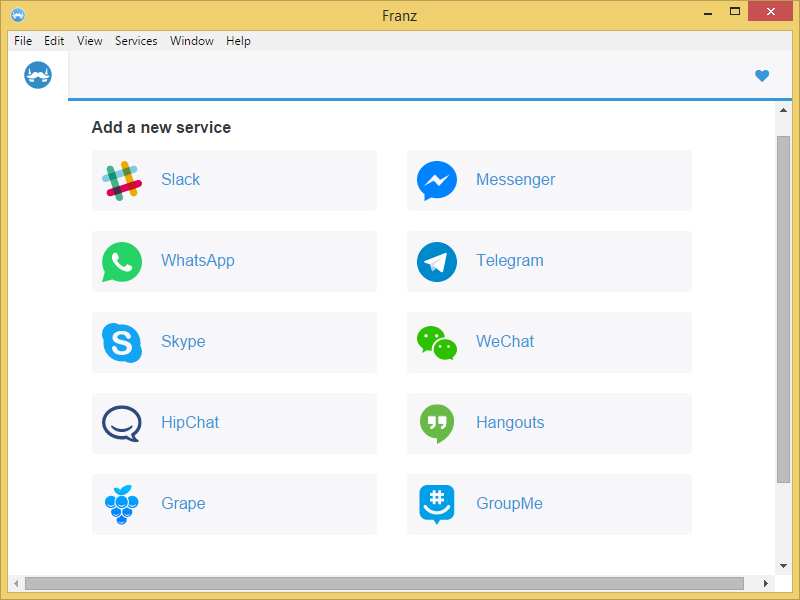 As of now, it supports 10 different types of accounts –  Slack, Telegram, WhatsApp, Skype, HipChat,Facebook Messenger, Google Hangouts, Grape, WeChat and GroupMe. Currently it supports only text messaging, but we believe that Austrian developers of this free application definitely have intention to add voice and video as well.
One of the most convenient things about this app is that it allows to use multiple accounts of the same kind. Three Skype accounts with five Facebook Messenger accounts running at the same time is just a feature, not something unusual.

This is extremely useful when communication is not only a pleasure, but also work. One does not have to log out and in every time to switch between accounts – everything is just in one single window.
And last but not least, this is a multi platform application and can be installed on MacOS, Linux and Windows systems.
Wishing you pleasant and convenient messaging, your Hitech Service support team.
Posted by Author
On March 30, 2016
0 Comments