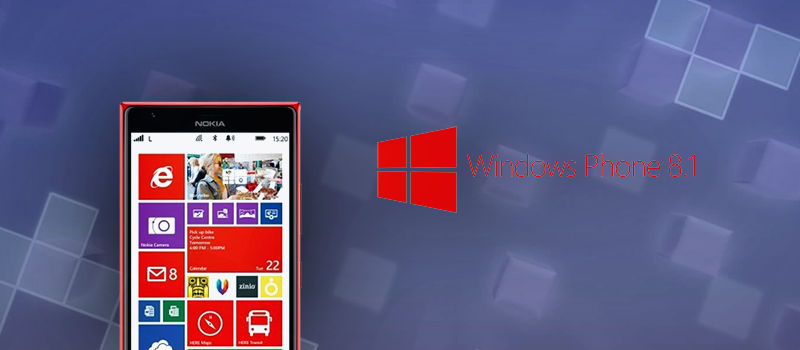 On Windows Phone 10 there is a great feature implemented. When you swipe down on your screen, you get access to numerous settings, so you do not need to search for those under phone configuration screen. Windows 8.1 does not have that feature, so when to swipe down you can see only four configuration icons. Let's see how you can adjust those to whatever you need.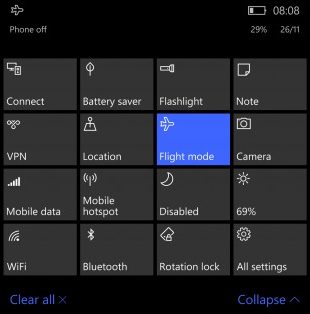 By default, there will be Wi-Fi, Bluetooth, Airplane mode and camera.

I do not like this default set up as do not use Bluetooth often and to activate camera I separate physical button on the rib of the phone. To change that swipe down on the screen and tap on "ALL SETTINGS":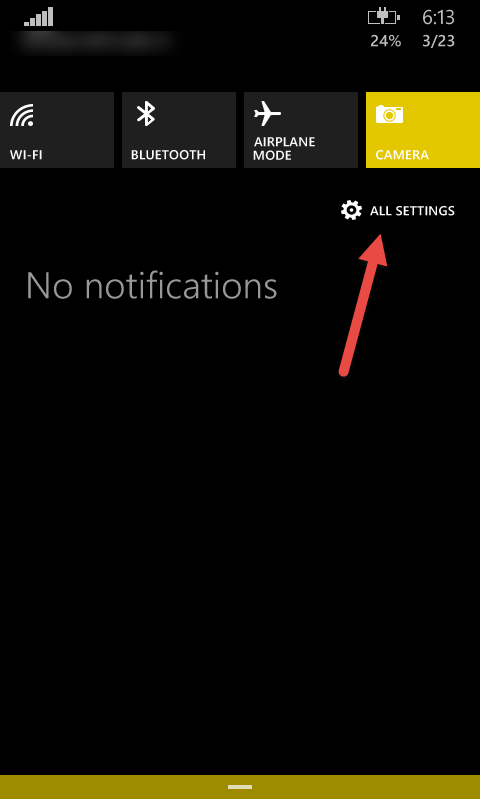 Then tap on "notifications+actions":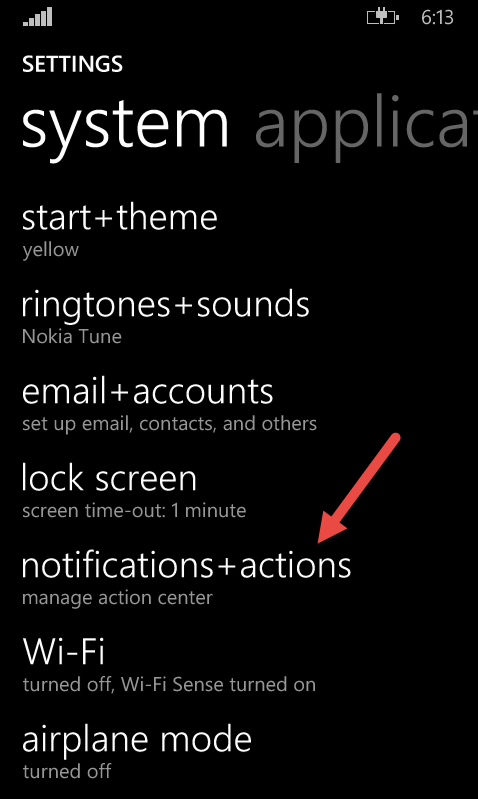 Just tap on the icon that needs to be replaced and select and new function.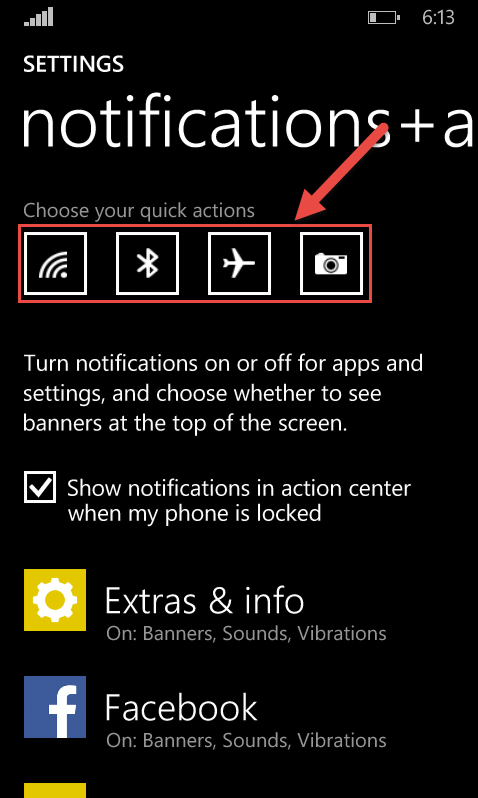 As for me, I like having Wi-Fi, Cellular data, GPS and Brightness to be available on that screen. All these features help me to save my battery. But you can place there anything you want depending on your needs.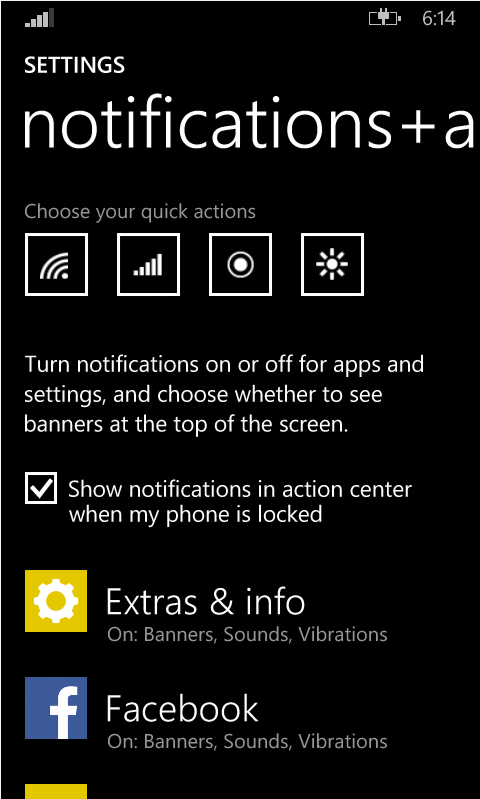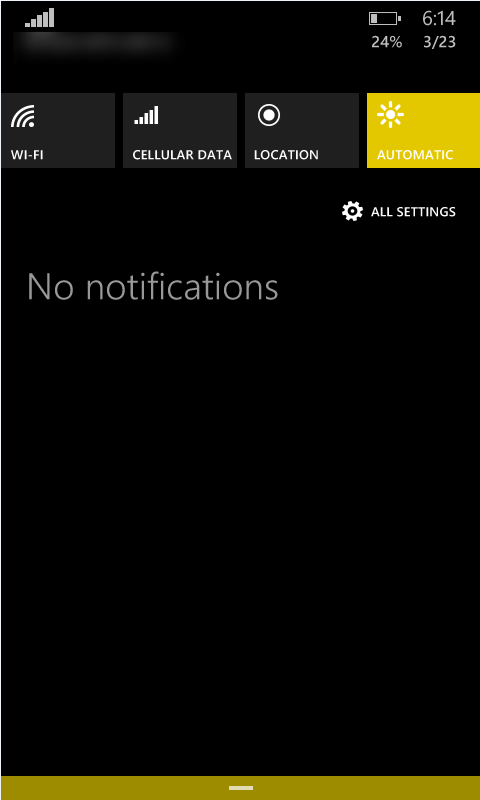 Posted by Author
On March 23, 2016
0 Comments