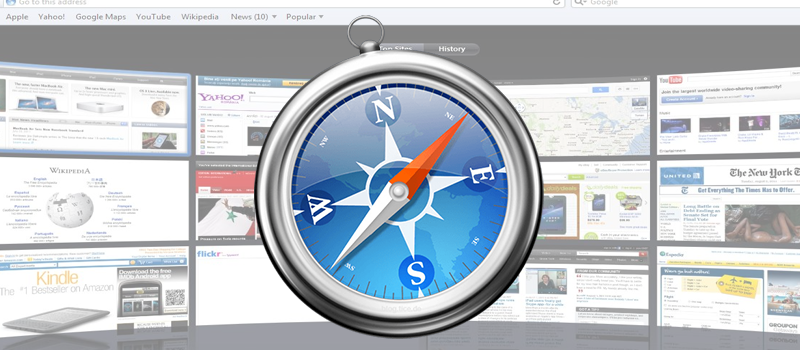 Apple has always been known for their cool shortcuts and hot-keys on all their devices. In fact Apple is the king of shortcuts and perks simply because all of them are later on adopted by other brands in their gadgets. Today I'd like to talk on a fast a simple search engine changing in Safari browser.

First of course you can set default search engine in Safari normally going to Preferences, Search and change it there. However this method is only OK for those using only one search engine with no need to switch between them. This method is a bit cumbersome if you want to change the default search engine on a regular basis. In fact, it's easier to just go to the actual website and search from there.
Now, there is a much cooler way to change default search engine on the go. All you have to do is open Safari and click on address bar followed by a spacebar.

This combination will show available search engine options. Default search engine will have a checkmark next to it. If desired you can checkmark a different search engine from the list and proceed with search.
This change is persistent, meaning it will stay that way until you change it again, which you can again do by just pressing Space and doing so. Unfortunately, there's no simple way to add search engines, though there aren't really that many great ones aside from the four included with Safari.
Posted by Author
On March 7, 2016
0 Comments