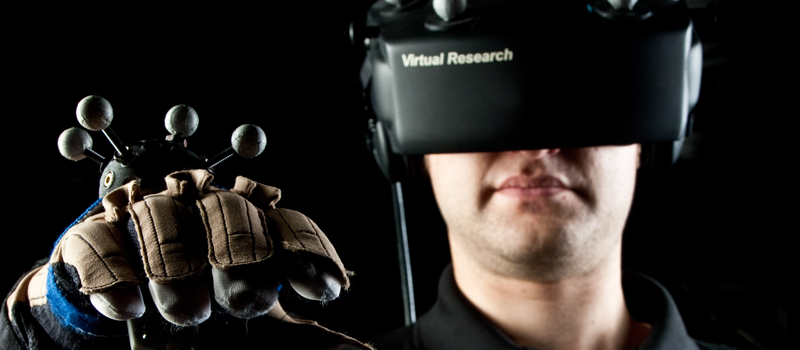 Few months ago we predicted that 2016 would become a year of virtual reality , as all the VR headsets (Oculus, HTC and so on) are going to be released this year. HTC has already reported that during the first 10 minutes of HTC Vive pre-order they sold 15 000 (!!!!!!!) headsets. The number is really huge, especially with the price of $800.
However, it's not enough to buy a headset to enjoy virtual reality, you would also need to invest some additional $1000 to your computer, as you would need a really good graphics card and powerful processor not be a bottleneck for the GPU performance. Last month we were researching the market searching for an optimal gaming PC  and you need to have something similar to our configuration or even better to run virtual reality smoothly.
Apple users, by the way, will not be able to try VR since their computers do not have powerful enough graphics cards. According to THE Verge , Oculus founder Palmer Luckey said that none of the current Mac computers can support Oculus Rift.
"That is up to Apple and if they ever release a good computer we will do it," Luckey tells ShackNews when asked about Mac support. "It just boils down to the fact that Apple doesn't prioritize high-end GPUs. You can buy a $6,000 Mac Pro with the top of the line AMD FirePro D700, and it still doesn't match our recommended spec."
At the same time VR is not the only reason why you might decide to upgrade your computer this year.
Microsoft has revealed a new video, showing the benefits of the forthcoming DirectX12, and the graphics look really awesome.
So if you really want to enjoy this year games like Deus EXL Mankind Divided or the new part of Gears of War it's time to buy a graphics card supporting DX12 like GeForce 
GTX 970
, 
GTX 970
, 
GTX 980
 or 
AMD Radeon R9 Fury X
 that have shown remarkable results in DX12 benchmarks.
Posted by Author
On March 4, 2016
0 Comments