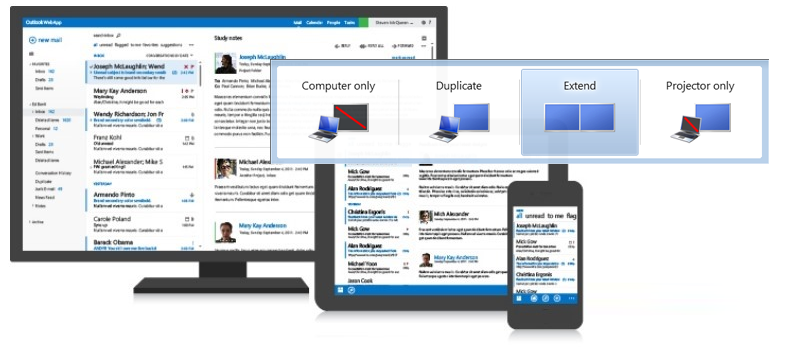 In case you need additional screen connected to your computer but you do not have one available, or simply your computer does not allow you to connect several displays you may refer to  apps that allow to extend your display to other devices.
Such apps allow to use another computer or laptop, tablet or phone to extend your desktop. This way you get addition workspace for your tools when working with graphic or video editors, showcasing your presentation from your main computer, simply getting more workspace in games (especially any flight simulators where any additional screen is a big plus), or just watching a movie while doing something else on the main screen.
Internet is full of different applications Air Display (Avatron), AirParrot 2 (Squirrels), Duet Display, Extramon (KaVoom!), iDisplay (Shape Services), MaxiVista (Bartels Media), ScreenSlider (REDFLY Celio Corp.), TwomonUSB, TwomonAir (DevGuru), VNC (Virtual Network Computing), XDisplay (splashtop), ZoneScreen (ZoneOS) etc. All of them are great and work really well, and it is just a question which one you like most.
Such apps are using Wifi connection in order to transmit picture to other device so usually there should not be any delay. You just need to know host device IP address to establish connection.
As an example I would like to look at the tool available at http://spacedesk.ph. That is a simple free tool that extends your display to a remote device. It displays additional virtual screen on any other device via internet browser.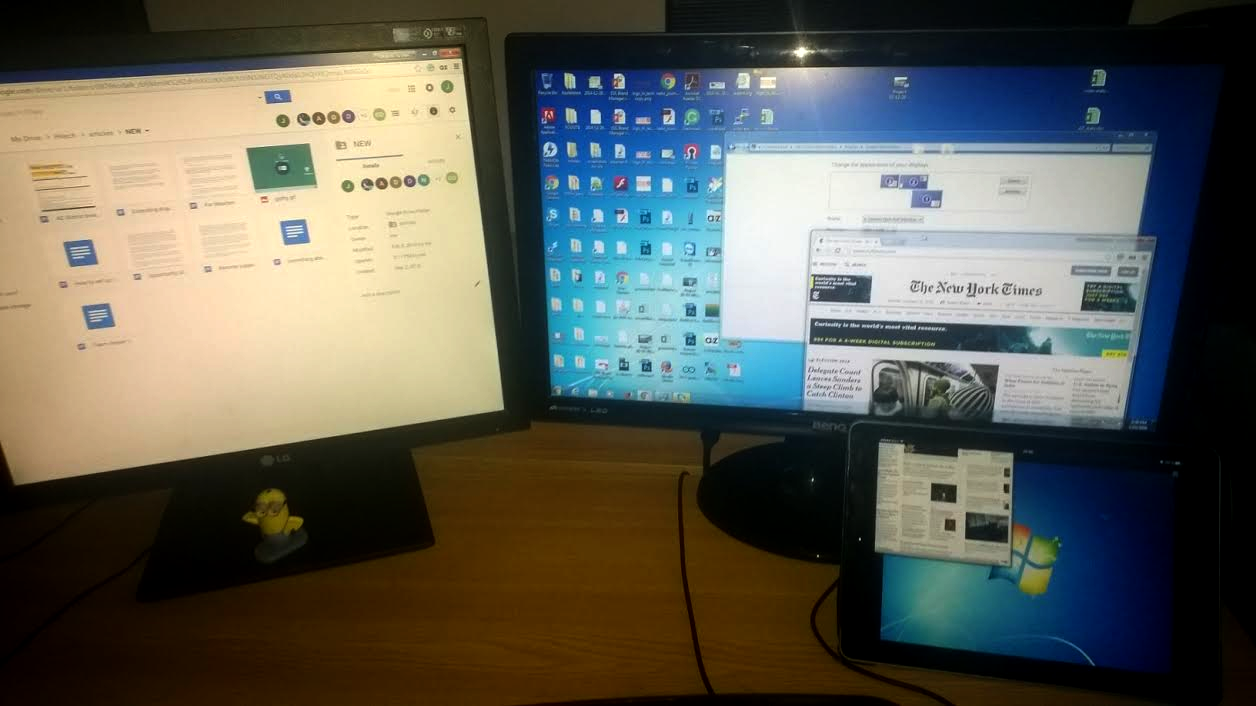 Application needs to be installed on hosting device only. Nothing needs to be installed on phone, tablet or other computer. Screen is extended using internet browser by entering local IP address of the hosting device. So this guarantees it will work with Windows, Android and apple devices.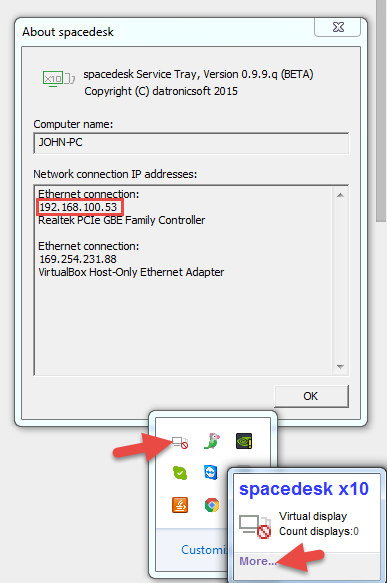 Unfortunately it does not allow to use phone or tablet to control hosting computer. However such functionality is available in other apps, but requires application to be installed on a device.
In any case having more displays is more than enough plus to try one of these apps.
Posted by Author
On February 22, 2016
0 Comments