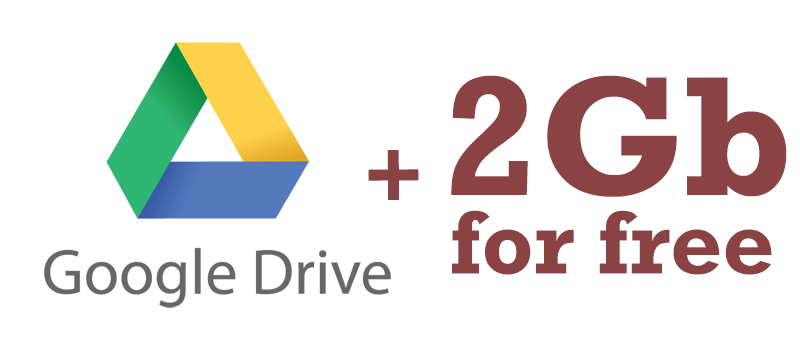 February 9th is the World Day for Safer Internet. For this event, Google is distributing additional space in your Google Drive cloud storage. In this article, we will tell you how to get it.
As you probably know, every owner of the default Google account gets 15 GB of disk space to be distributed among the various services for storing personal user data (mail, photographs, documents, etc.). If your space is almost used, you will appreciate the additional 2 gigabytes, which are offered as part of this action.
To get additional space you must comply with only one small condition – you have to pass a security check for your account. Simply follow this link. This will only take you just a few minutes. Whole process will verify your telephone number and backup e-mail addresses, view connected devices and authorized applications.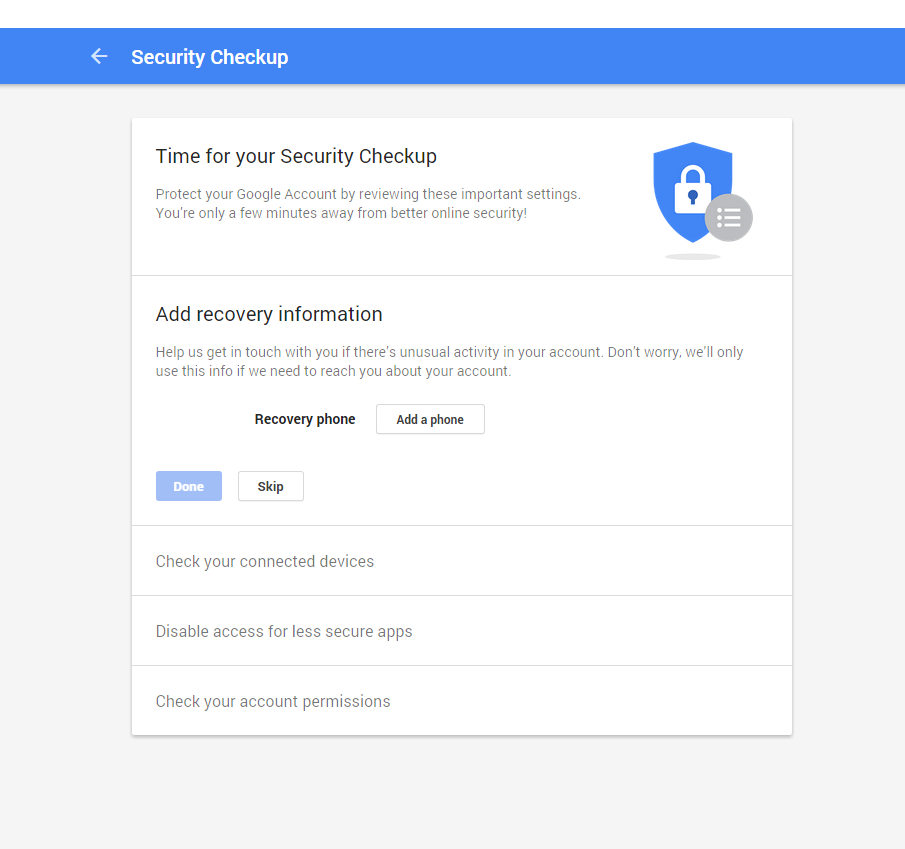 Once verification is complete Google will grant you incentive gigabytes, shooting a message at the bottom of the page. According to our data, extra space is there to stay, which gives added value to the present.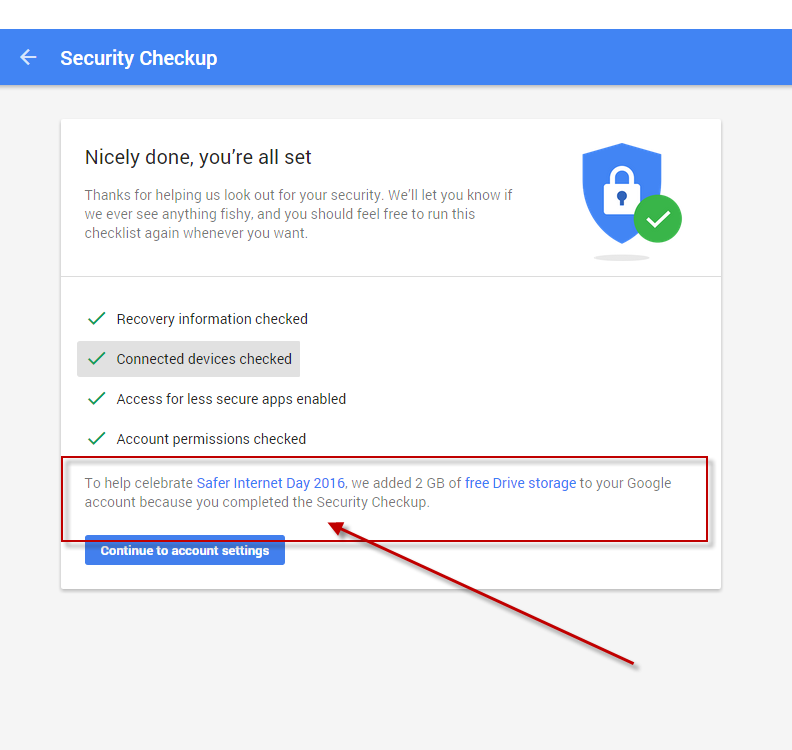 Posted by Author
On February 9, 2016
0 Comments