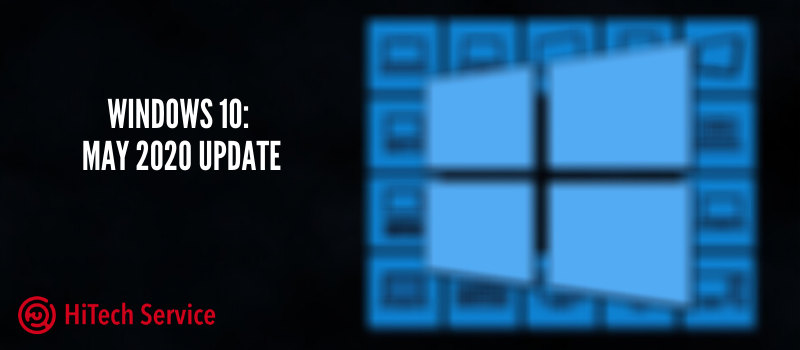 SpaceX and Elon Musk have successfully completed their mission. Congrats! Microsoft has successfully released their announced update. Congrats? Well, it depends whether you like big changes. A personal window for Cortana, improvements to the gaming, and many more were presented in the May update. This update is the biggest in 2020 so far.
In April, the final version of the Windows 10 May Update was available to participants in the Windows Insider testing program, and a couple of weeks ago, access to the update was granted to subscribers of the Microsoft Developer Network. Now Microsoft has begun distributing the update for all users. At the moment, the update is available only to users who manually check for updates in Windows 10.
The May update brings us new features and a changed interface to the Cortana voice assistant, improvements to Windows Search, the second version of the Linux subsystem with full support for Linux applications, as well as a lot of small changes to the graphical interface, security system, and many other components of the OS.
Cortana
Cortana now has a separate window and appears as an application. Also, it is available now in Microsoft Store where you can download or update your voice assistant. The new design will help you to easily switch between text and voice input.
Graphics
In addition, the Windows 10 May 2020 Update influenced PC gaming. Microsoft added DirectX 12 Ultimate support, improved support for DirectX Raytracing 1.1, DirectX Mesh Shader, WDDM 2.7 (Windows Display Driver Model) for improved work with multiple monitors, and a number of other new features.
Recovery Options
Also, it is worth noting the new Cloud Recovery feature. If something went wrong, the system can be restored from the cloud. Restoring in the old way also remained available as an option.
Deleted Features
There are not many features that Microsoft got rid of in Windows 10 May 2020. However, among them appears popular Windows To Go, which allows the OS to boot and run from USB drives.
The built-in Messaging and Mobile Plans applications have also been removed. Applications will be saved on mobile devices. Messaging became useless with the death of Windows 10 Mobile and removing it from the OS was predictable.
Cortana's voice assistant has lost a number of features, including searching and playing music, managing smart homes, and some other non-Microsoft products.
The old Microsoft Edge browser has been replaced by the new Microsoft Edge based on the Chromium engine.
With the release of Windows 10 May 2020, guys from Microsoft made WordPad, Notepad and Paint applications optional. They can be deleted in the settings.
Posted by Mary K
On June 1, 2020
0 Comments