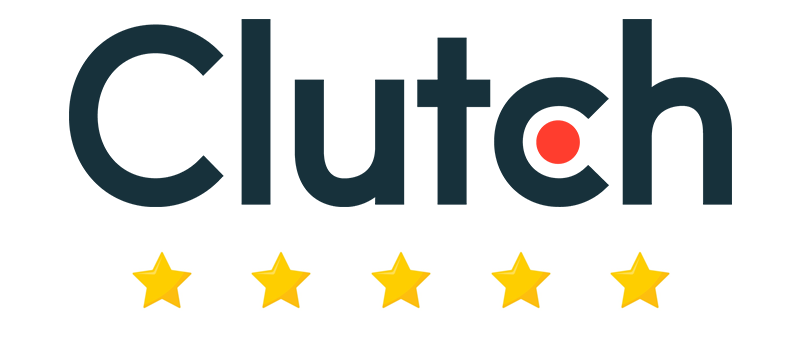 The benefits of hiring talented full-stack developers are endless: we're more agile, adaptive, and effective than anyone else in development. Here at HiTech Service LLC, we prioritize technologically-sound results for our clients.
Whether it's custom software development, quality assurance, technical support, consulting, or database administration, we aim to deliver high-quality results in the fruitful relationships we build with our partners. It's fantastic to get feedback from our customers that confirms our commitment to them!
Recently, we received our fourth review on Clutch, a B2B ratings and reviews website. The data-driven performance site houses reviews from several of our clients, all with nothing but great things to say about HiTech Service.
In the latest review, our team was praised for our custom software development work for an infrastructure-as-a-service company. We developed interactive, data-driven features for the site and built a DNS administrative tool backed by custom infrastructure. The client commended us for effectively and efficiently delivering the final products, and for offering additional tools and maintenance when needed. They especially appreciated our problem-solving skills.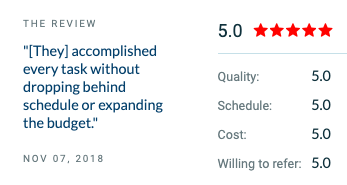 "They paid attention to the details. We didn't expect so much background work for our simple project. The team did their research, designed tests, and accomplished every task…" —CEO, IT Services Company
Our other projects reviewed on Clutch include managed IT services, web development, and other IT projects. We're delighted to have maintained our perfect, 5-star rating for each review listed. HiTech Service is proud to have met or exceeded expectations across all of our service areas.

In addition to reviews on Clutch, you can highlight your services on The Manifest, Clutch's sister site. There, users can find quick, digestible lists, blogs, and research about our work. Another sister site, Visual Objects, helps connect with visual portfolios of past work. That platform provides greater insight into the true abilities of IT professionals. We're confident our work will shine there as much as it does on Clutch!
We really want to take this opportunity to extend thanks to all of our partners. Growing professional relationships with each of our clients has been a fantastic experience. We understand that when you succeed, we succeed. We've greatly benefitted from every experience with our customers. That, more than anything, is why we're so excited to be receiving these glowing reviews.
If you're considering boosting your business's technological capabilities, don't hesitate to contact us online about our services and experience. We look forward to talking business with you.
Posted by Author
On September 27, 2019
0 Comments