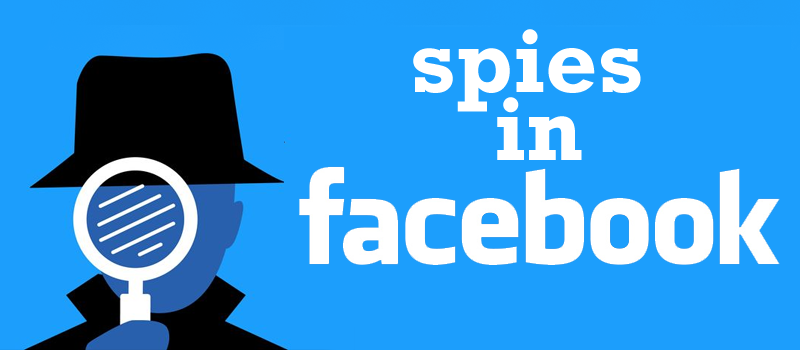 Try the new Facebook test and give someone full access to your account. – This is, probably, the correct name for this article.
Facebook is full of interesting tests like – who's your best friend or what are your 9 top qualities and 3 flaws? I'm sure you've seen those in your feed with the results of your friends. All you need to get the results is to click on Login with Facebook button.
For example, here's what the test told about me: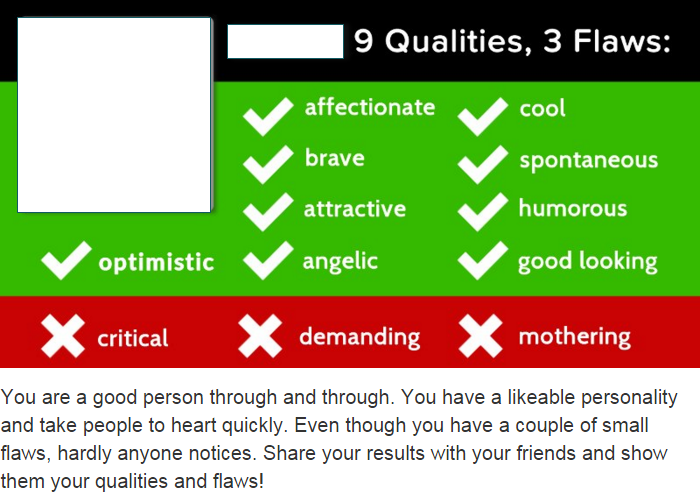 Thanks, Cap! I know I'm a nice guy.
All those tests say something good about you. I doubt that anyone received results like "You are boring, ugly and depressing."
It's not a secret that these "tests" don't test anything, and you receive just one of the positive presets or nice collage with your photos and photos of your friends.
So what is the real purpose of those "tests"?
All they need is to get access to your page – by clicking "Log in with Facebook". You rarely read what you give access to, you see that the "test" promises not to post anything or not to write anyone on your behalf and that's it.
The "test" however receives the information about you, your likings, people you are talking to most often and your chats. Basically, someone can read everything you have in your Facebook.
We don't mean that someone is actually sitting and reading through your conversations and everything. No. They just run special scripts that analyze your activity, search for the keywords and so on aiming to get all kinds of different marketing data. So next time when you see an add on their site it would fit your interests perfectly. In addition, getting access to your conversations, they also see replies of people who chatted with you. So even if your friend didn't let the app in, it will still analyze his or her words with your account.
Thus, simply running a "test" you might give away all your and your friends' secrets.
We don't claim every test is doing that, some of them are just meant to amuse you, but who knows who will get access to your information next time when you click on "Login with Facebook" button on some third party website. And who knows how your information will be used?
Posted by Author
On January 27, 2016
0 Comments