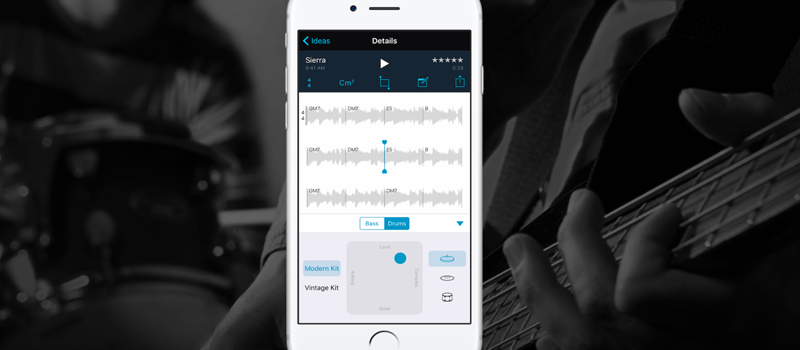 Howdy!
Yesterday Apple released new app for music lovers and musicians: Music Memos.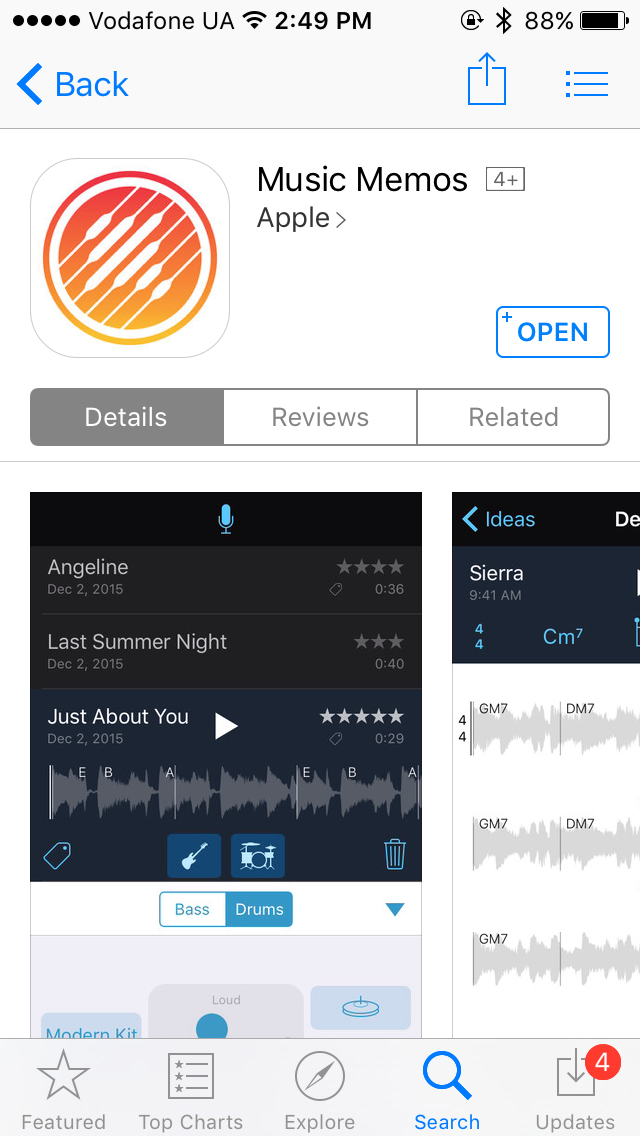 Music memos is a handy app for songwriters and musicians and helps to capture new musical ideas. The main advantage of this app comparing to any other memos is that it allows recording to autostart when app senses musical material. Once recording is finished Music Memos automatically detects your tempo, rhythmic feel and even understands chords played!
Moreover app lets you instantly hear your musical idea accompanied by rhythm section with realistic drums and bass! You can tweak drums start position as well as choose from 2 different drum kits. App allows to see chords played, leave comments and lyrics, and share recordings.

Music Memos material is easily exportable and integrated to Apple's GarageBand app to add more instruments and continue working on a song. App is free of charge and is definitely a must have for any musician to record your ideas on the go. Music Memos are available for iPhone, iPad, and iPod touch.
Watch this cool video to see what Music Memos has to offer.
Posted by Author
On January 21, 2016
0 Comments