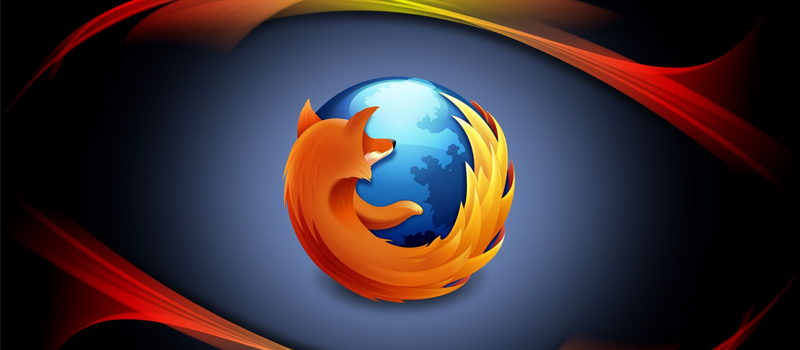 Chrome has stopped supporting Java applets, so the best choice for people who use those regularly has become Firefox. However this browser often has problems with Java as well due to the configuration problems. Some of them are simple – you need to allow the applet on the specific website.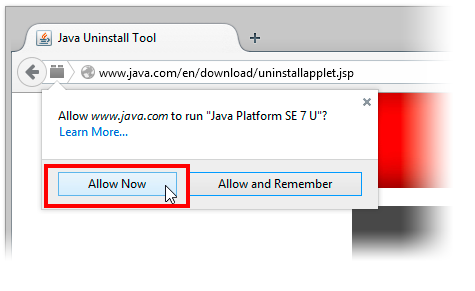 Another solution offered by Mozilla support is to enable java plug-in in the settings. Make sure that the Java plugin is enabled in the Add-ons Manager tab:
1. Click the menu button 

 and choose Add-ons. The Add-ons Manager tab will open.
2. In the Add-ons Manager tab, select the Plugins panel.
3. Click on the Java(TM) Platform plugin to select it.
4. If Java is disabled, click on Never Activate to open its drop-down menu and select the option to activate Java. The recommended (default) option is Ask to Activate, which lets you run Java when prompted.
But if you have the latest java version, all the browser updates are installed, Java is working in Internet Explorer but your Firefox still says that Java is not installed or enabled, you need to go to extended settings of your browser.
In Firefox address bar type about:config and hit enter.
You will see the following screen.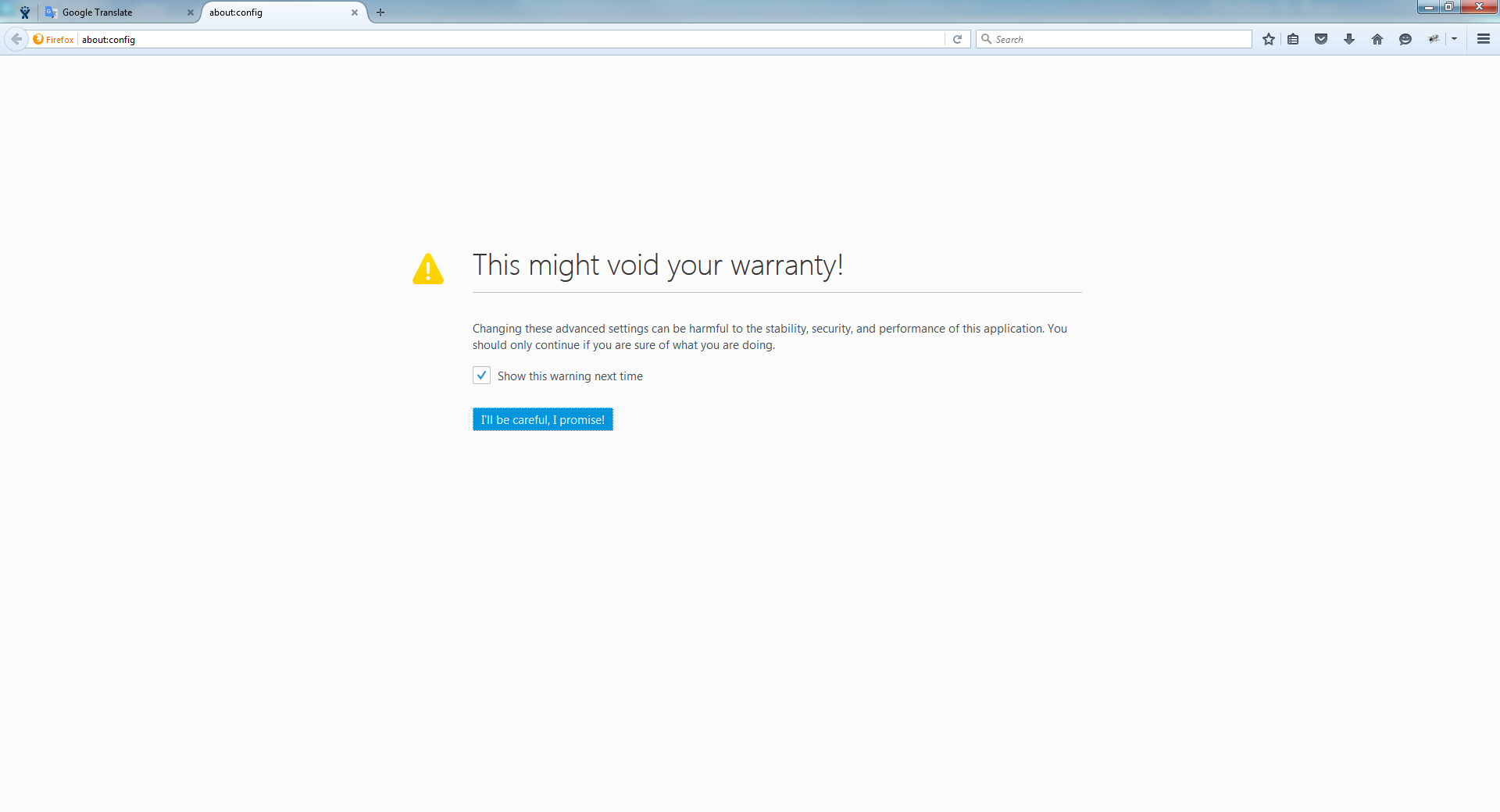 Now promise to be careful. (I adore this button)
Find the line with the name Javascript:enabled and set its value to "true"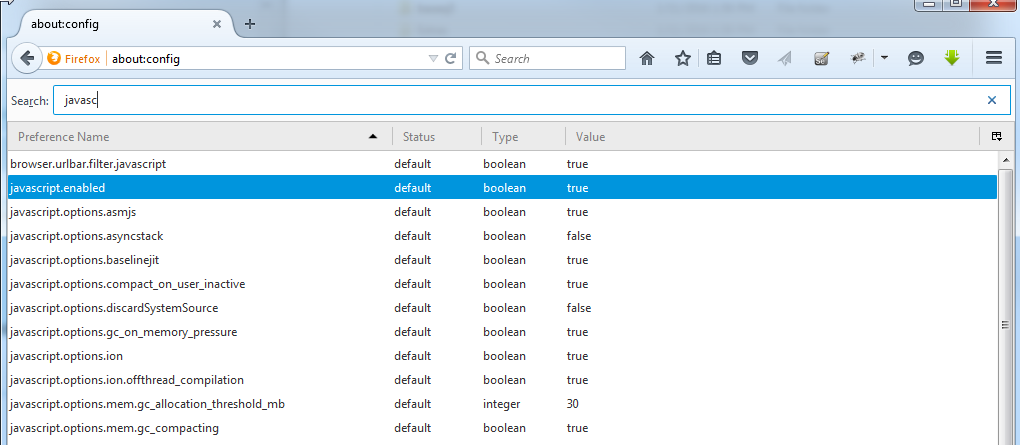 Now, restart you browser and enjoy your java plugins.
In case you have problems with Java, Firefox or any other issues, feel free to contact our support team and we will help you to set up your computer.
Posted by Author
On January 13, 2016
0 Comments