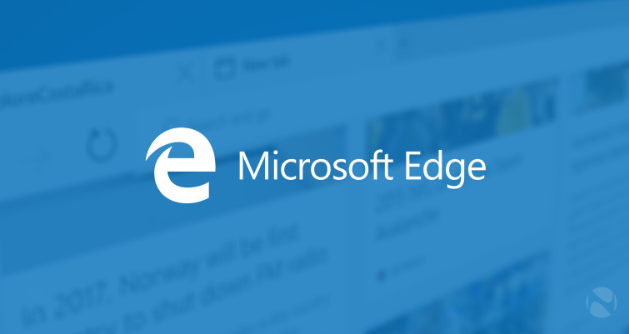 Microsoft new browser – Edge that is available in Windows 10 was not able to conquer the browsers market and according to the statistics is being used only by 1 % of the users. One of the reasons for this is inability of the Edge to work with extensions or plugins.
That should have been changed with the latest big Windows update released in November. Lots of developers expected that the update would bring the extensions support for the browser, but something went wrong. The update included sync favorites, settings, new tab preview feature, but nothing about extensions.
Despite the release was postponed, some new information about the extensions support has leaked by mistake or intentionally. Twitter user Walking Cat found a site for Edge extensions developers with Pinterest and Reddit app being there.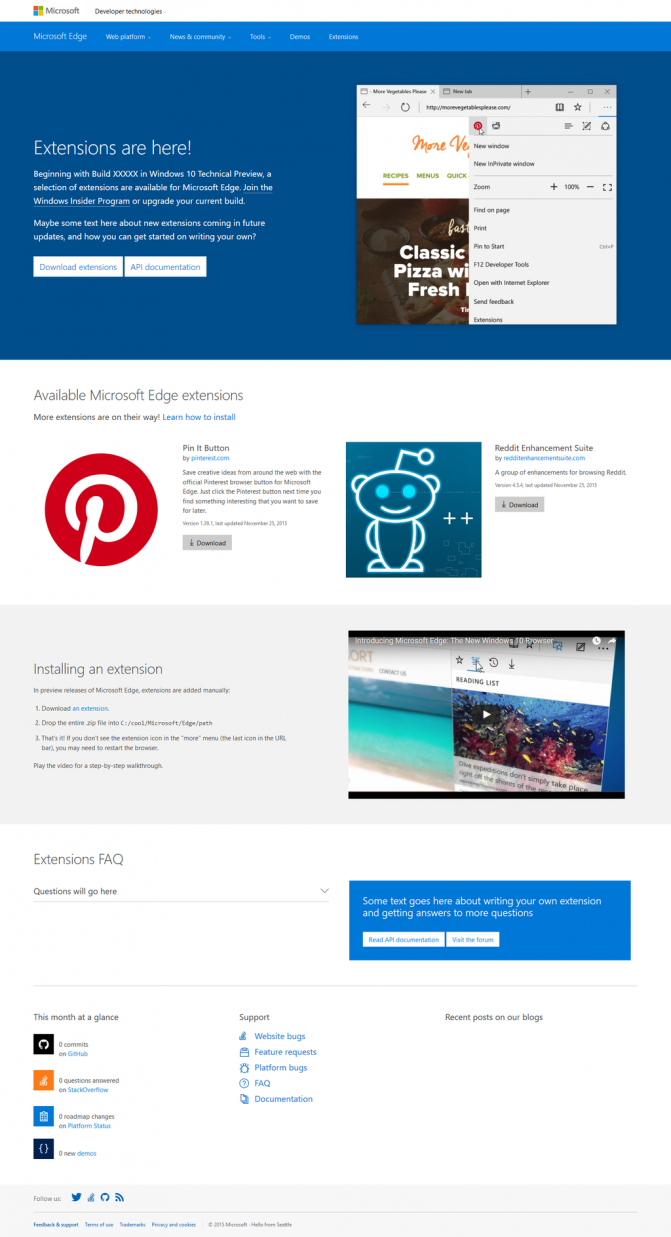 So it seemed these would be the first two extensions available for users, probably as beta, and in a while we will see the whole list of apps in Window Store.
Right after that leak we get a new information from Windows Central claiming that popular browser extension Adblock Plus.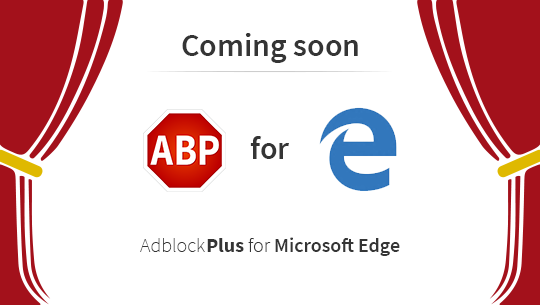 It looks like those developers can't wait to release their apps for the new browser and I can understand them. But would that release change the situation on the browsers market? Can Edge attract more users providing functions that have been available on other browsers for a long time?
Nevertheless the extensions support is planned to be released in the early 2016 and so far if you try to find any news on Microsoft site you would see the following message.

Posted by Author
On December 14, 2015
0 Comments