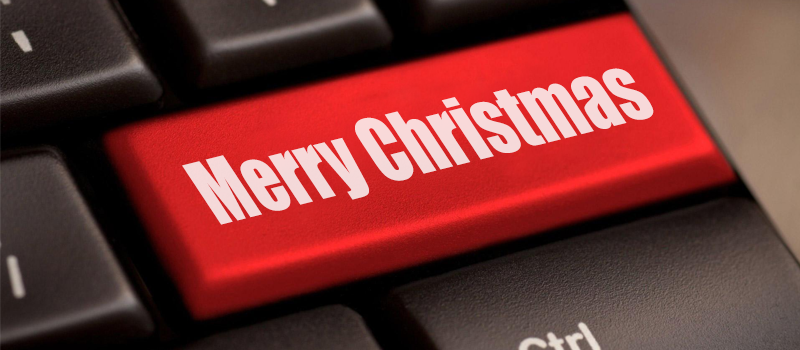 Hi guys! Christmas is just around the corner! It's December! And with December comes responsibility, responsibility for coming up with gifts for your loved ones and family. Each year we want to make this day special and share a little sunshine with our families in the form of gift exchanging and festive Christmas dinner.
However great this holiday may be, we all know all the trouble that comes along with it: getting dinner ready, inviting guests, arranging agenda, and most importantly getting gifts for our loved ones. This is truly a hard task, giving so many of us a headache as we can't just come up with a random idea, we want gifts to mean something or at least be of use.
Since I am a computer and gadget geek (and, hey, you can't judge me, we live in 21st century), I am planning on making gift selection a little easier for you with my suggestions on what gadgets or innovative stuff to get.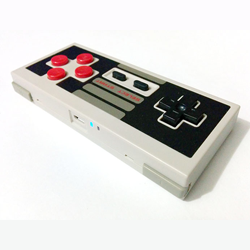 Gaming and Home Entertainment
Gaming is the biggest entertainment industry these days! So it's no wonder that any gift chosen out of this category will please anyone.
gaming mice
gaming headsets
controllers, joysticks, gaming keyboards
subscriptions to entertainment services like Netflix and alike (this is a great idea compared to presenting a physical copy of a movie or show, since user is able to select content he wants to watch)
Apple TV or the like (these gadgets will turn any non-smart TVs into powerful multimedia centers, capable of streaming video and audio content to your TV, as well as surf web with all its beauties)
games online (you can purchase video games online from platforms like battle.net, Steam, and alike, simply purchase a game with your credit card and print game code as a gift to wrap, recipient will be able to retrieve online copy with that code)
smart remotes for TVs, media centers, and amps ( this is a great idea for a gift as with time we accumulate too many devices to control with remotes, when switching between 10 remotes may start to upset anyone. Smart remotes on the other hand are fully programmable and easy to use to substitute all other remotes in one body)
headphones and speakers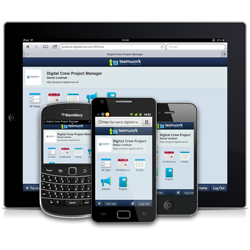 Phones, tablets and gadgets
This category is pretty self explanatory, as today's world is not imaginable without smartphones and gadgets that let you read, write, create, simply surf web
newest smartphones
e-books
stands and holders for tablets (some even feature additional batteries to make a gadget last so much longer)
portable chargers
heavy duty cases (to have your new iPhone survive a mountain trip as well as film underwater)
styluses (an indispensable item for artists)
charging cables (due to a fragile nature of cables this is always a good gift idea)
touchscreen gloves (even in the coldest cold we still want to post a status update on FB, making touchscreen gloves an indispensable item these days)
charging usb hubs for sockets
keyboard cases for tablets
headphones and speakers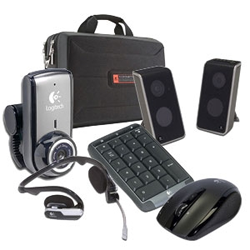 Computer accessories
Boost the pleasure and comfort during computer use by purchasing a gift based on these ideas
cases for laptops
flash memory cards, (micro) SD cards
webcams (for skype chatting with loved ones who own old desktops)
wireless mice and other controllers
external hard drives (to hold tons of photos taken on a Christmas night)
wi-fi extenders for an existing wireless network
new laptops
laptop bags
headphones and speakers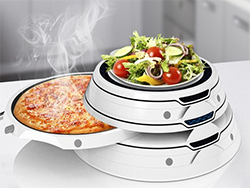 Kitchen gadgets
The kitchen has been an analogue world for a long time – spare the odd fancy microwave. But that is changing, and there are loads of cool gadgets and tools you can give people to enliven their love of cooking!
knife sharpeners
blenders, mixers
tea bag squeezers
lunch containers
sushi rollers
self-heating knives
cookie cutters and forms
BBQ tools
electronic scales
oil-free fryers
Handpresso (the world's smallest, portable, espresso machine – perfect for travelling coffee addicts)
knife and fork sets
toasters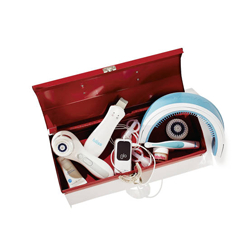 Beauty and grooming
These items are both warmly received and super useful, and that's why most of us usually get something from this category most years.
fitness bags for men
wash bags
electric toothbrushes
sharpers
treamers
electric shavers
electric massagers
travel sets
yoga mats
blow dryers
shaving sets
hair straighteners
Hope my recommendations and gift ideas will make your gift selection a breeze this upcoming Christmas! Cheers!
Posted by Author
On December 2, 2015
0 Comments