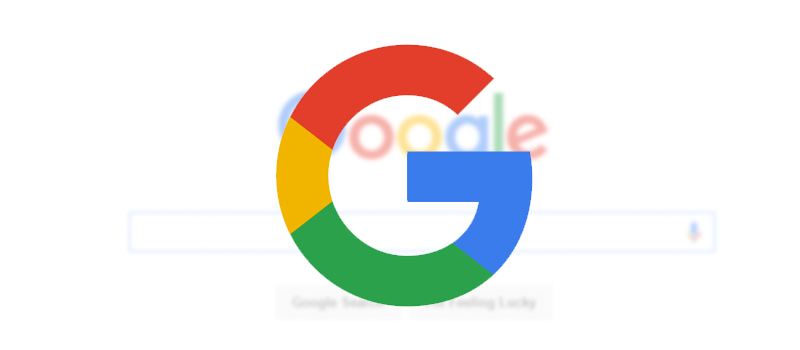 In 2006 I decided that Nokia's Symbian is not enough for me and bought my first real smartphone – Asus P535 on Windows Mobile. One of its new features was voice control – I was able to give my smartphone commands and it could talk back to me. It could read me a text message or dial a phone number, but I didn't really use it as it looked stupid. I remember people staring at me in the public transport when I tried to talk to my phone into reading a new message for me. I had to push the button on my earphones, say "Read new messages" and confirm my choice saying "Yes." But with all the train noise and poor voice recognition algorithms I looked really weird trying to say my commands loud and clear like on a session with logopedist.
Say your command.
Read new message.
You said "Read Rheumatologist"?
No.
Say your command.
Read New Messages!
Repeat your command.
Read new messages!!!!
Read new messages?
Yes!!!!!
You have one new message.
Something like this.
No wonder that this service wasn't popular and, after all, you can't really call it a voice assistance.
However in 2015 you won't be surprised hearing someone talking to the phone. "Hey, Siri", "Ok, Google", "Hey Cortana" – I'm pretty sure you (the one reading this article) are using one of these "topic starters" from time to time.
Yesterday Google announced that their service became smarter again, setting the third milestone in their voice recognition technology. The technology that started in 2008 with giving a simple definition of the word slowly evolved, Knowledge Graph released in 2012 changed it to the tool that could answer simple questions "Who is…?" "What is?" A bit later Google started to understand the meaning of the words –  "What are the ingredients for a screwdriver?"- Google could understand you are talking about cocktail not the tool.
Now you can ask more complicated questions, asking Google to compare data, facts, correlate them by date or events. Google understands superlatives – tallest, largest and even can order them.
I asked Google what the fourth smallest country in the world is and got totally reasonable answer.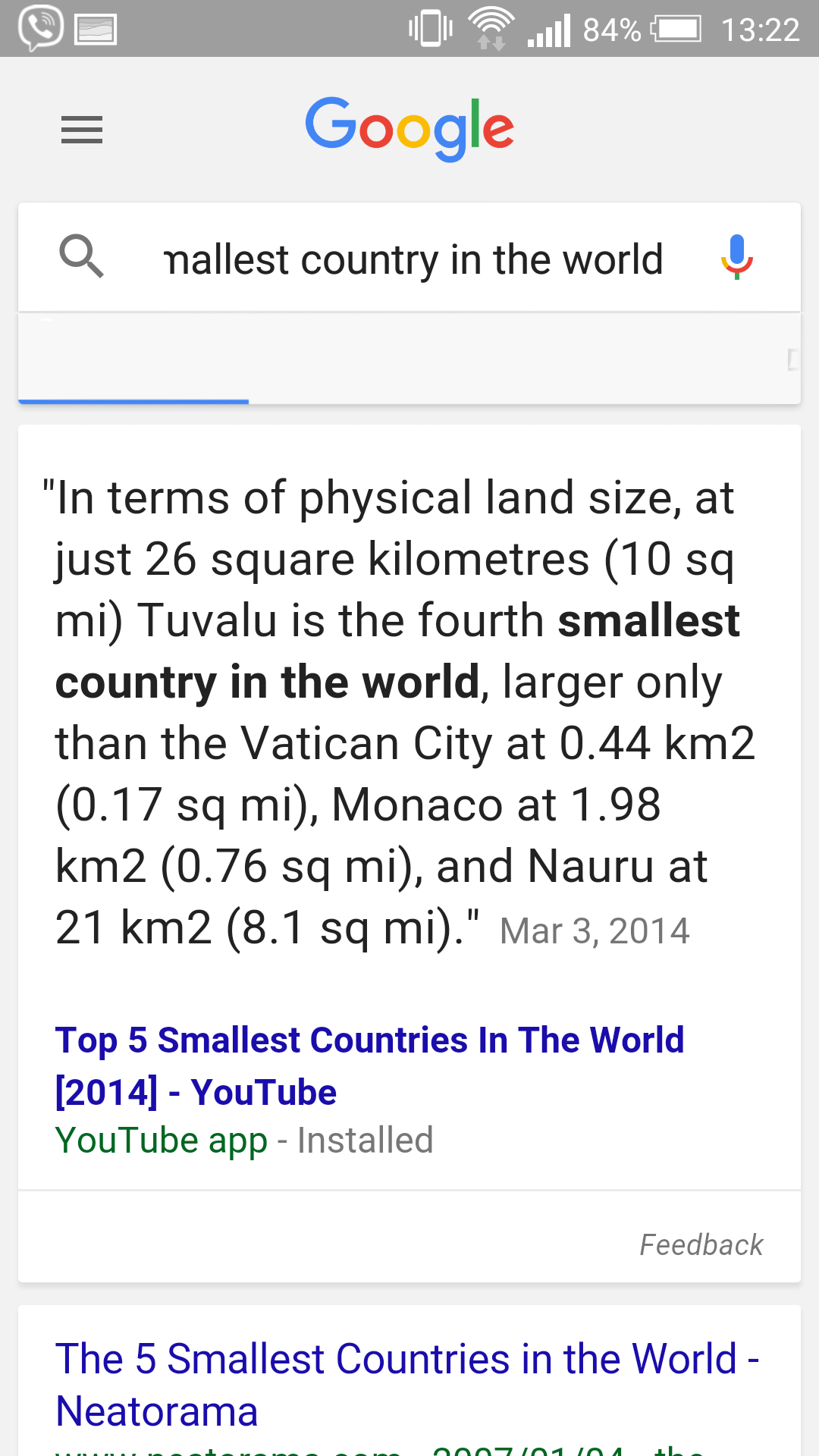 Looks impressive.
Another option is to ask about the certain point of time. I asked Google who won European Football Championship in 2012 and received a simple answer.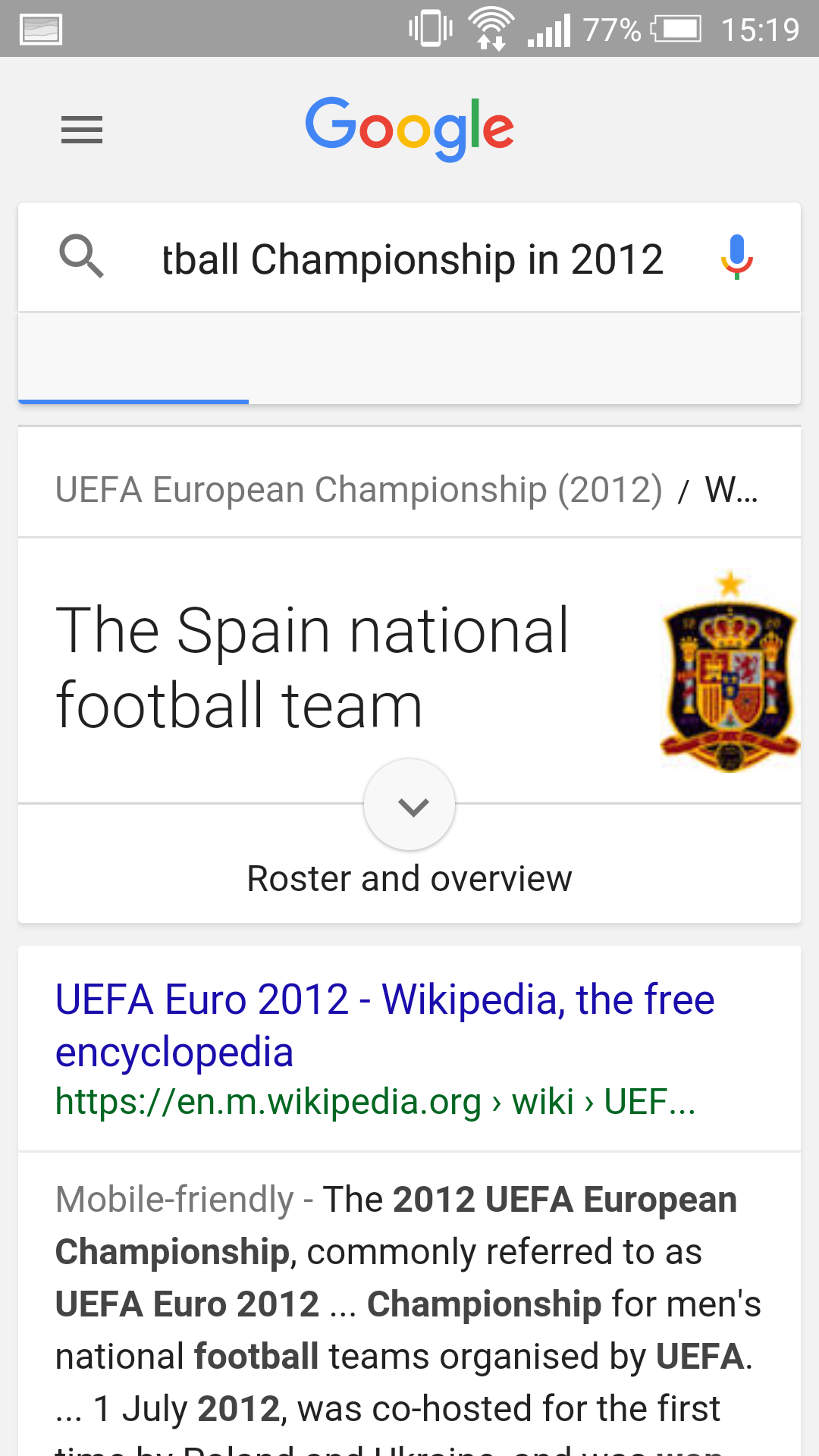 But now you can ask even harder questions with complex combination.
I continued asking about football and my next question was
Who won European Football Championship when it was held by Ukraine and Poland?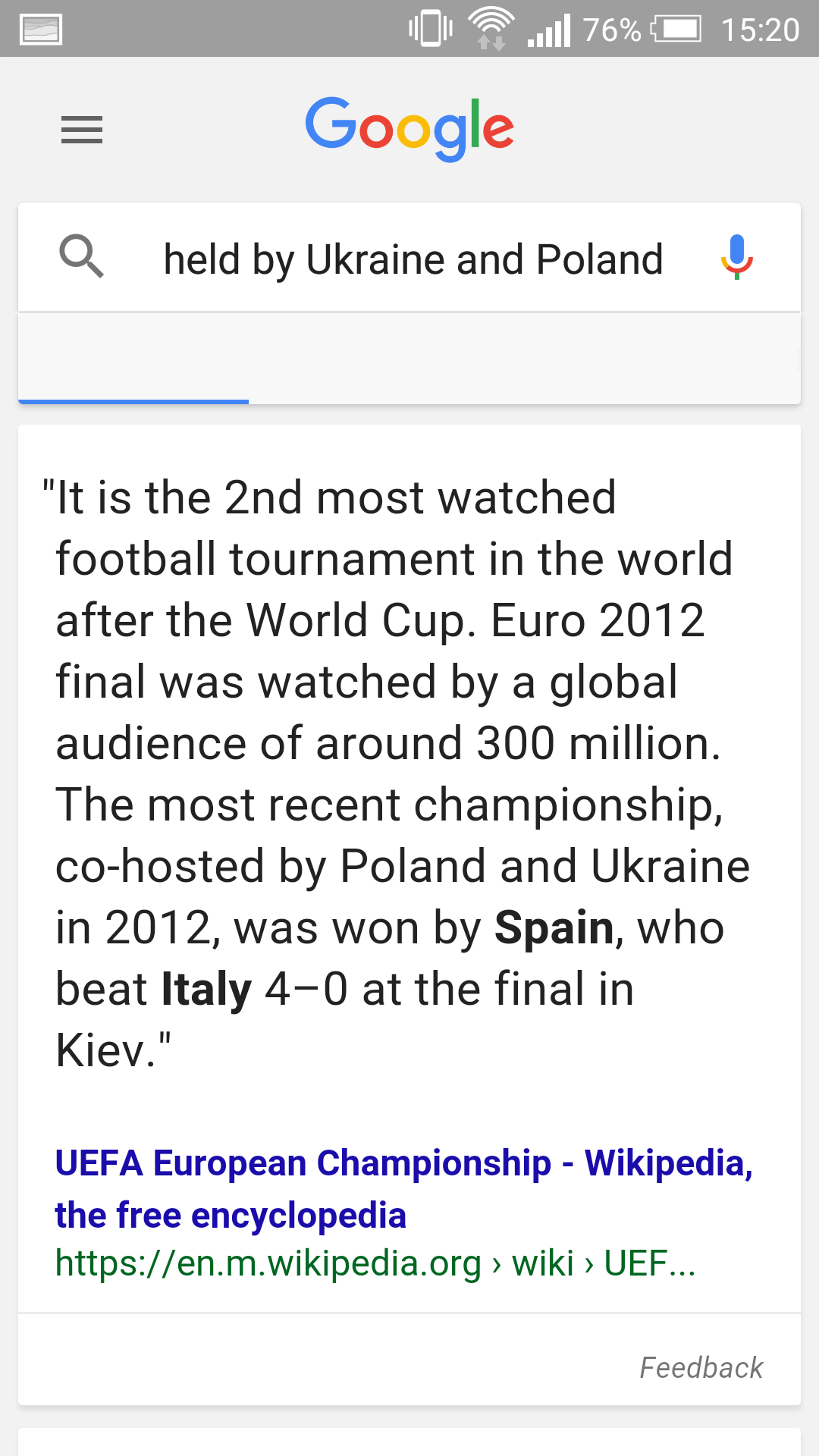 Google was able to answer that.
As the example of possible questions complexity Google provides the following scheme.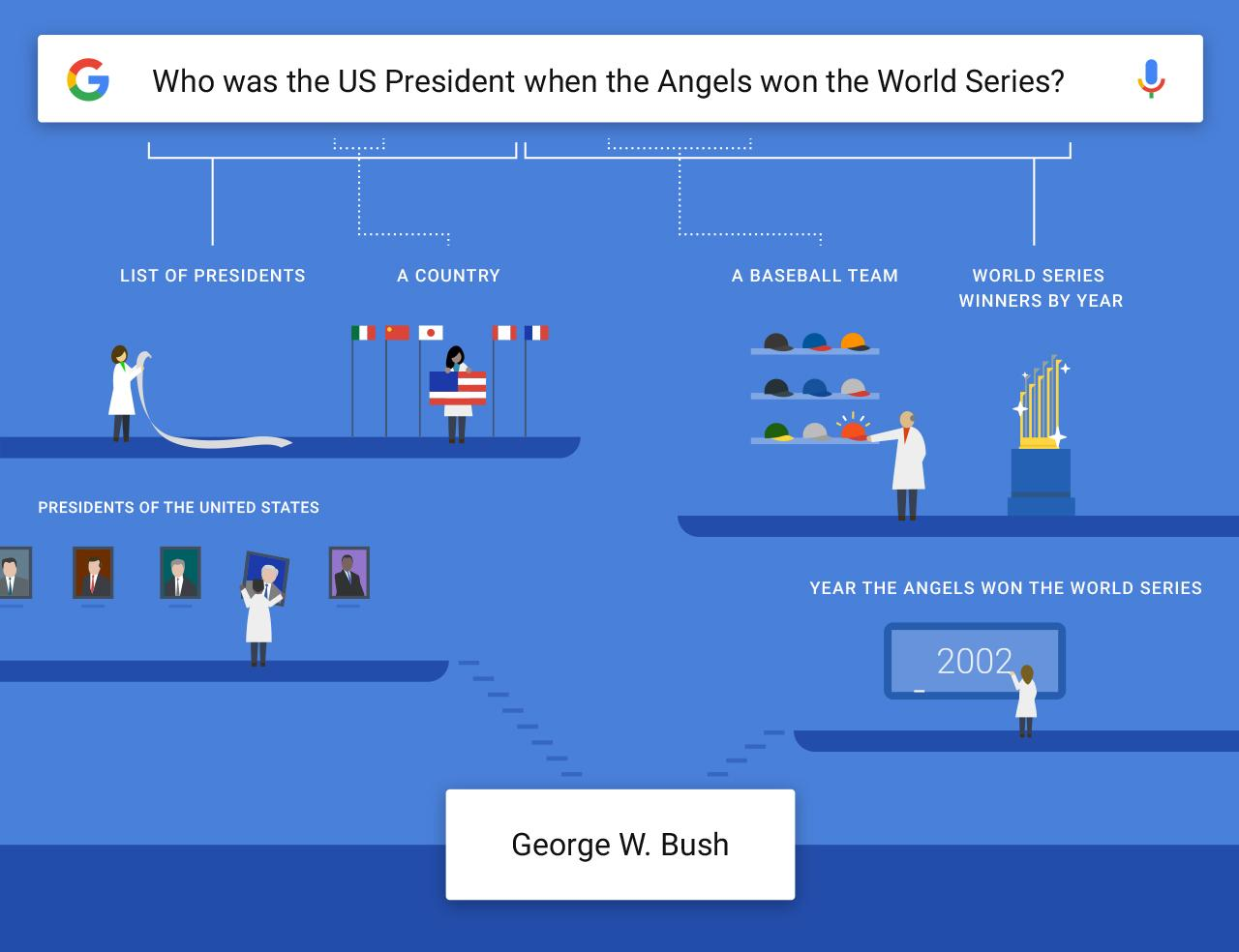 However. the technology is still far from being perfect and you won't get the detailed answer for all of the questions. Sometimes Google shows ordinary search results and you have to go through the pages to find the answer, but they continue working on it.
After 7 years of working on the technology Google's voice assistant started to sound more naturally, the answer is given more human-like and I don't look like a weirdo asking my phone a question in public. Can't wait to see and hear next Google voice assistant update, who knows maybe in 5 years I will have a dialogue with my phone?
Posted by Author
On November 17, 2015
0 Comments