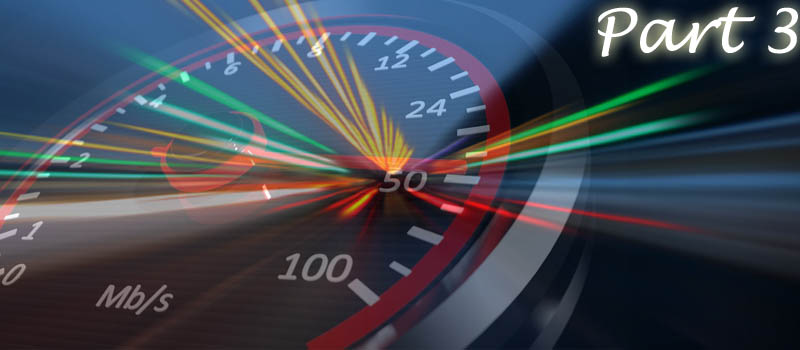 Some articles ago we shared some tips on how to optimize computer performance and make it work faster. Now you should know how to get rid of unwanted programs and services that are running in background and how to optimize free space on your computer in order to let Windows system work faster.
In this article we will touch upon some more sensitive Windows tweaks that will improve system performance.
First thing lets go System Properties – press combination of "Windows+R" on your keyboard, type "sysdm.cpl" in the command line with no quotes, hit OK and you are in the right place.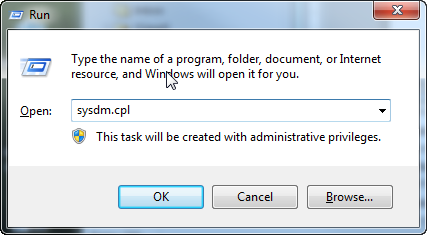 In System Properties window navigate to "Advanced" tab and click "Settings" button under "Performance" section. It contains system settings for memory usage while performing user managed actions.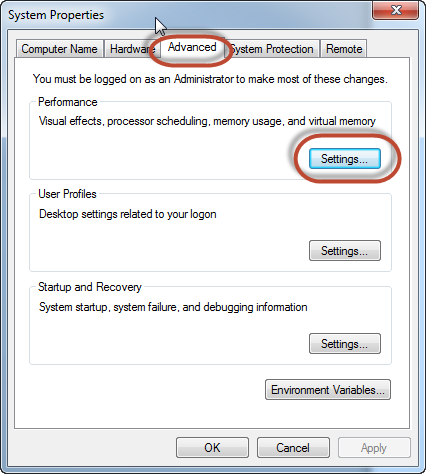 First tab here is Visual effects. Its mostly about appearance of menus and windows like shades, transparency etc. If need more speed and you feel that you can live and work without these things, just move the radio switch to "Adjust for best performance" and confirm you choice clicking OK.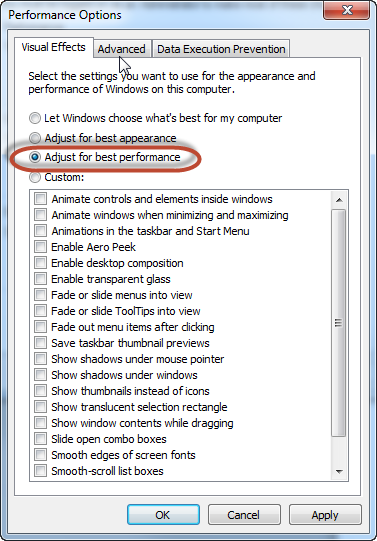 Now you operation system will have a so–called "classic" view and win some speed for you.
Now let's talk about registry. There are lots of registry cleaners / optimizers over the Internet. I'm sure you noticed some of those while searching for ways of optimizing your PC.
What is Windows registry? This is a hierarchical database where Windows and other installed programs store their settings like installation path, folder used, what files to open and what program to use in this case, what settings to open the programs with etc. Well, lots of stuff is stored in Registry and not always obsolete entries are deleted when they are no longer needed. These tools find and remove these outdated items. But there 2 things that you should know here – Windows is VERY sensitive to changes in registry (especially incorrect) and that cleaning registry with help of "professional" tools will not give you any tangible effect when talking about system performance, but can definitely lead to Windows failure instead. So be careful here.
You just skipped those "smart" screenshots and bunch of scary text while reading the article.
Posted by Author
On October 12, 2015
0 Comments