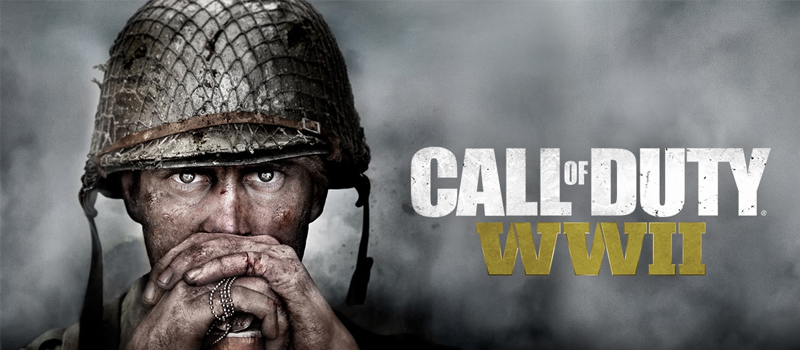 Did you have a chance to play Call of Duty WW2 open beta? I hope so, as IMHO this is the best Call of Duty Series game for the last 10 years.
Introduction and author's own opinion.
(You may easily skip it, the part will not have a word about the new game).
In 2007 Activision and Infinity Ward released their legendary hit Call of Duty: Modern Warfare with fascinating singleplayer gameplay and exciting multiplayer mode. Back then I was spending every spare moment playing online with my friends, and just couldn't get enough. I always liked sniper rifle and the most interesting for me was playing against other snipers, while other players were rushing through the map firing from machine guns. Modern Warfare allowed everyone to find their pace of the game playing TOGETHER but in their own style. Of course all of us were looking forward to the Modern Warfare 2 and we were… crushed, when the game was released. Everything my friends and I loved about Call of Duty Modern Warfare was abandoned in the sequel and we quitted the game. Every new Call of Duty game brought something new – new weapons, new technologies, new perks. Despite the campaigns were always good, the multiplayer mode in the latest Call of Duty games was still a disappointment to us.
In 2011 Electronic Arts released Battlefield 3, and my team (I mean my friends) reunited again. As usual I was using a sniper rifle, but engineer loadout was also one of my favorite, my friends mostly preferred assault and medic loadout, but again, we were able to play together the way we liked.
However, to our opinion, Battlefield was becoming more and more arcade and "plastic" with each new game in the series and despite all of my friends have bought one or two games for the series, none of them was as interesting as Battlefield 3 or Call of Duty Modern Warfare.
2016 Battlefield 1 was one of the most awaited games for me and other gamers. The trailers demonstrated the great variety of maps, modes, weapons and marvelous graphics. And we all received what we wanted – the game was gorgeous… but totally unexciting. I'm sorry Battlefield 1 fans, this is my personal opinion, and the opinion of my friends-gamers. Graphics is great, maps are enormously large, the number of players on one map is huge… But all that killed the fun for us. The players' movements are chaotic, you can spawn-die-respawn-and die again being killed from any part of the map – sniper, artillery, plane. The big maps are easy to get lost and totally not intuitive. You are playing with 50+ people on a map, but you don't feel you are playing together. All this turns the battlefield into a mash.
After that disappointment I didn't feel any excitement when the new Call of Duty WW2 was announced in April 2017. I was expecting some kind of a Battlefield 1 clone. Damn, I was wrong!
Call of Duty: World War 2
The game is just gorgeous! Call of Duty is finally back – these were my first words when I launched the game on Friday morning. I totally forgot about the beta launching on September 28th and was very surprised seeing "Beta is live now" poster in Facebook. I downloaded the game "just in case" and after the first random match was totally fascinated by gameplay. Beta participants were granted a small choice of weapons and maps, but it was totally enough to estimate the forthcoming game. The maps are small and cozy, totally intuitive and you understand where you are after the first 5 minutes of the game. I don't know how the map designers achieved it, but the maps seem to be well known almost immediately, and you don't feel lost on them. You totally know what you are doing.
Machine guns, pistols, rifles and shotguns allow you to choose the game style you like the most, and that fits the most to fight the opponents. Deathmatch mode gives you a chance to go crazy as all you need to win is to get more frags than your opponents. Capture the flag makes you unite with your teammates if you want to win the round, if basic teamwork is not your call – go to deathwatch. War – the most interesting mode for me, makes you cooperate with your teammates, otherwise the round finishes within few minutes and it doesn't matter how many frags you scored, if you did not build the bridge.
The overall gameplay is very dynamic, but there is always place and time to take a sniper rifle, hide in some bushes and headshot your opponents. The sniper wars are back!
Bayonet attacks are awesome in this game!
Although there are no official system requirements of the game on Steam, claims that the minimum requirements for Call of Duty WW2 are:
Graphics and system requirements.
Although there are no official system requirements of the game on Steam, http://gamesystemrequirements.com claims that the minimum requirements for Call of Duty WW2 are:
CPU: Intel Core i3 3225 or equivalent
RAM:8 GB RAM
GRAPHIC Card: NVIDIA GeForce GTX 660 @ 2 GB / AMD Radeon HD 7850 @ 2GB or better
(NO! Integrated graphic cards will not work! You old laptop with Intel HD5000 will not handle the game!)
We tried launching the game on GTX660 and the result was very poor. To have the game playable, we had to lower the resolution to 720P and set all the settings to low. GTX1070 in its turn showed wonderful results – with all the settings set to maximum we had around 110 FPS, and only "sync every frame" option lowered the result to… stable 60FPS! Call of Duty WW2 does not seem to require a lot from the CPU as well, at least we didn't see any difference in performance on i5-3470 and i5-7600K. The overall gaming experience was very smooth.
To sum up.
Call of Duty WW2 release date is November 3rd, and I can tell for sure that it's the game of the year for me. Sledgehammer Games did a marvelous job optimizing the game in terms of gameplay and technical requirements. It doesn't matter what your game style is – this first person shooter will take its place in the heart of every player who prefers online shooters. As for the campaign, the beta version did not give us any preview of what it's gonna be, but knowing Call of Duty series for years, I suppose we can expect an exciting story. Call of Duty WW2 is a definitely game to buy for me and my friends and I hope to see you on the battlefield on the 3rd of November.
Posted by Author
On October 3, 2017
0 Comments