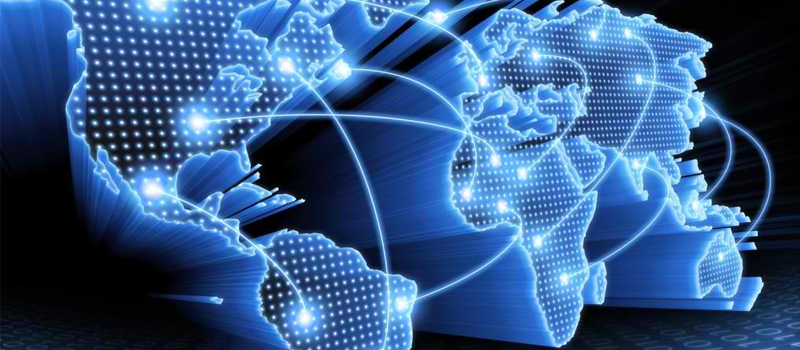 You may have already faced a situation when in the process of surfing the internet you have been denied access to a site. Or it turned out that your correspondence, money transfers and other data was disclosed to a third party. All this is due to the fact that your service provider cannot guarantee complete safety of you surfing the internet.
When you browse the Internet through your ISP's server, all requests and responses are delivered in the "open" form. This means that you have a dedicated IP address from your ISP and your supplementary data is available for third parties, telling the sites you visit about which region you are from, what is your ISP, what browser and operating system you are using, and so on. For example, if a site has geographical restriction, you may not be allowed to view some content on this resource, because your IP says that you are not from the allowed region or country. There are many examples. Moreover ISPs in most cases have your browsing history recorded by default and no one can tell for sure how they will use it.
The solution here would be to use VPN service (Virtual Private Network) in the first place.
How does VPN work? In simple words, it creates an encrypted tunnel between your device and VPN server. Using a VPN to connect to the Internet, you get a huge advantage compared to the normal network access, namely, you win in security, anonymity and the complete access to various resources while  browsing through the Internet.
All your sent and received Internet data, whether it it is your correspondence in ICQ, Skype or financial data of your credit card, gets impossible to intercept wherever and whenever you go online.
Once, VPN technology has been available only to large corporations (they used it to send and receive confidential data between the branches) and it used to cost a lot.

Now you can use it for personal purposes, without the need to invest in equipment, or to hire professionals. The very basic VPN can be configured even on your home router.
What are other benefits of using VPN?
So, except for anonymous surfing, you'll be able to unlock access to your account on any forum or service that uses "block by IP" scenario. If you are working with foreign content, it can be useful to hide your real location. This will allow you to watch region restricted content on YouTube or on other services like BBC that is restricted to UK only, listen to Last.fm and watch Fox videos while out of US. Moreover you most likely may get better pricing renting a car or booking your flight if you pretend to be from a specific region where lower price rates are applied. Similar are the things with online games. If you want to go to the foreign sector of the game, it can be done only by changing the IP-address to the local one. VPN in all these cases "teleports" you the needed location allowing you to get all the benefits.
Posted by Author
On August 19, 2016
0 Comments