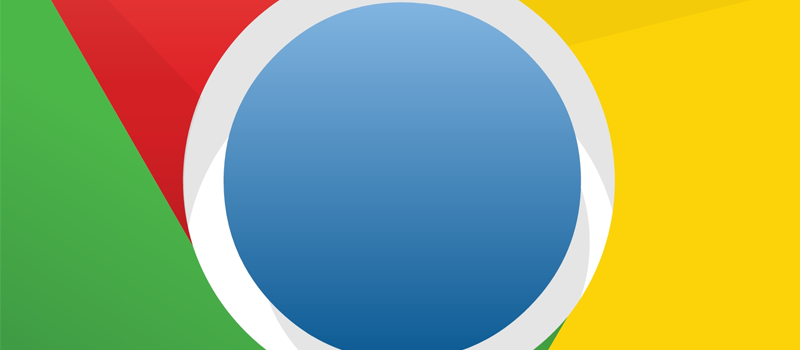 Cheers ladies and gents!
In the past few weeks I started having problems with my Chrome browser from Google. At the browser startup it was saying: downloading proxy script, and failed to load any pages. Problem would go away by itself in approximately a minute or after browser restart, but still it was very annoying.
The next time your browser crawls, glance in the bottom left edge of the browser.  Does it say: "Downloading Proxy Script?"  If so, here's a quick fix to make Chrome stop the shenanigans and just load your websites.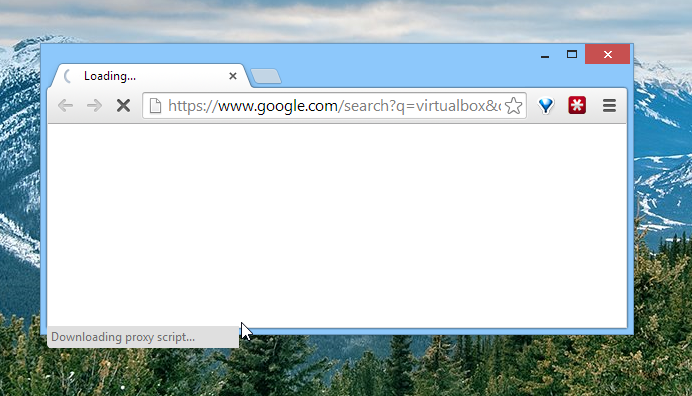 ''Downloading proxy script'' problem is related to your actual PC configuration and how it is configured to connect to the Internet.
WIndows by default will check if there are any proxies setup before proceeding to connect you to the webpage. This is due to the fact that some IT departments use proxies to filter data, control content or improve performance.  Others use it as a way to connect to the corporate network.  Whatever the case may be, you can often resolve the problem by disabling Automatically Detect Settings in your Internet Options.
To access Internet Options from Chrome go to Menu -> Settings: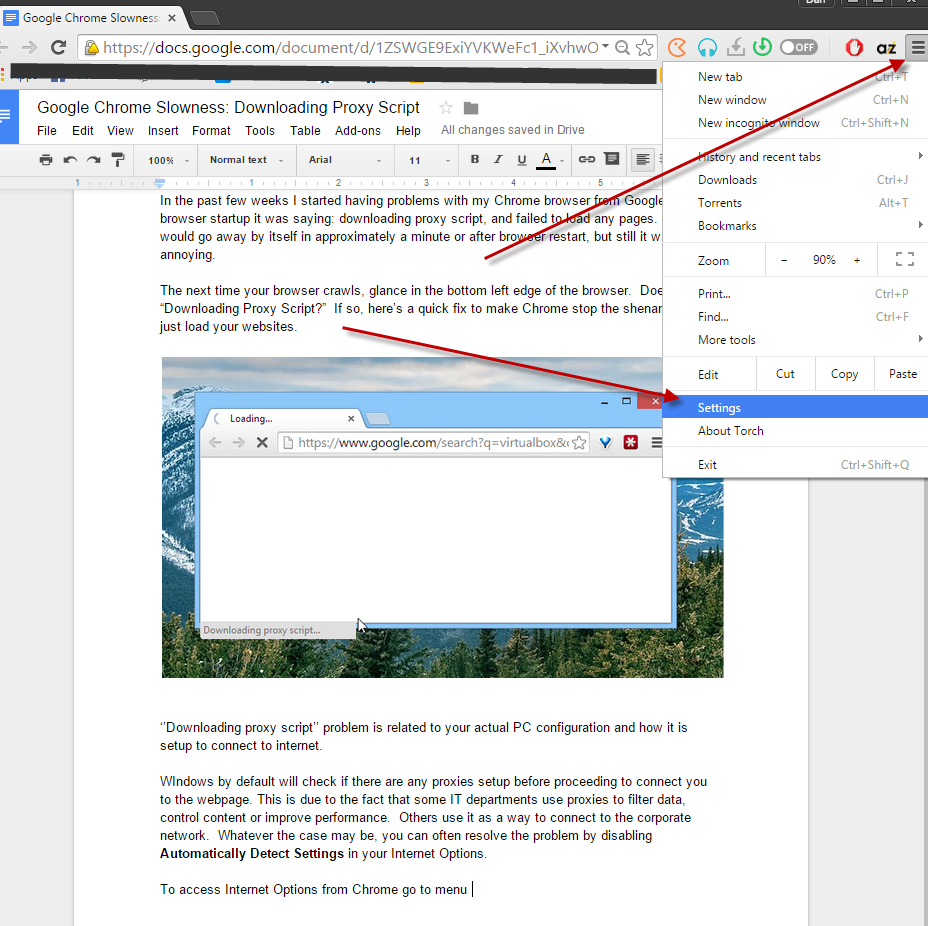 Then scroll down and find Show Advanced Settings: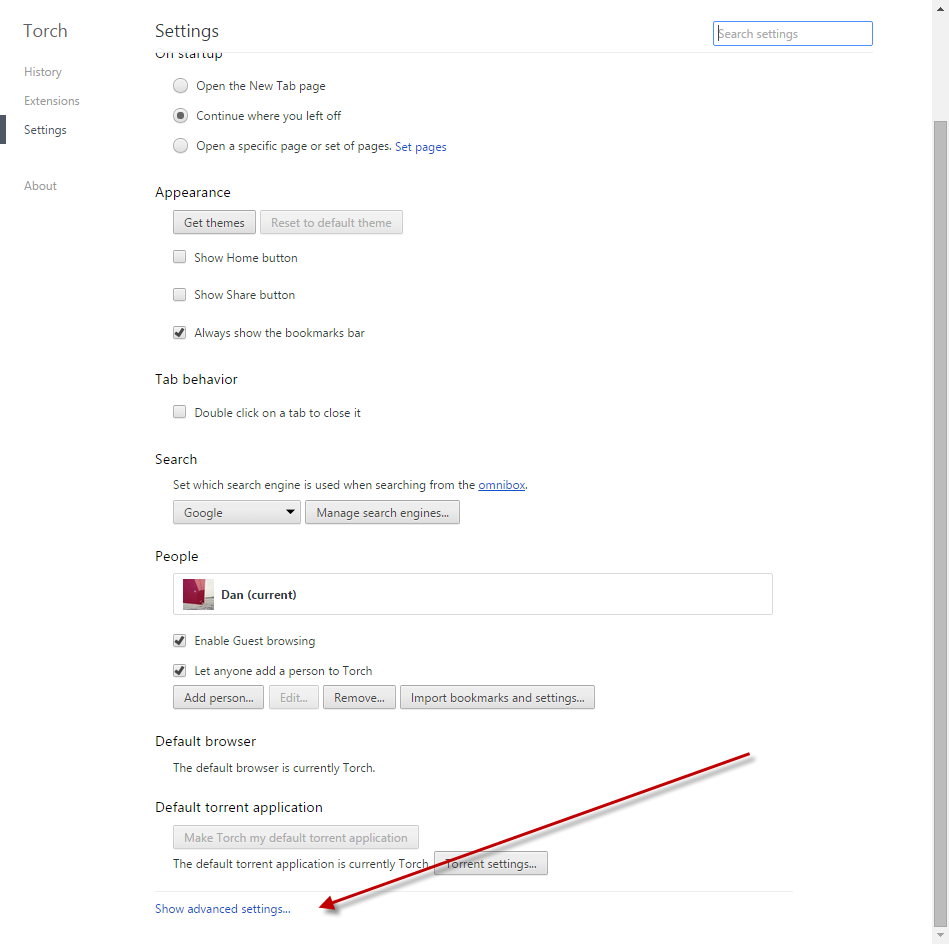 Locate Change proxy settings…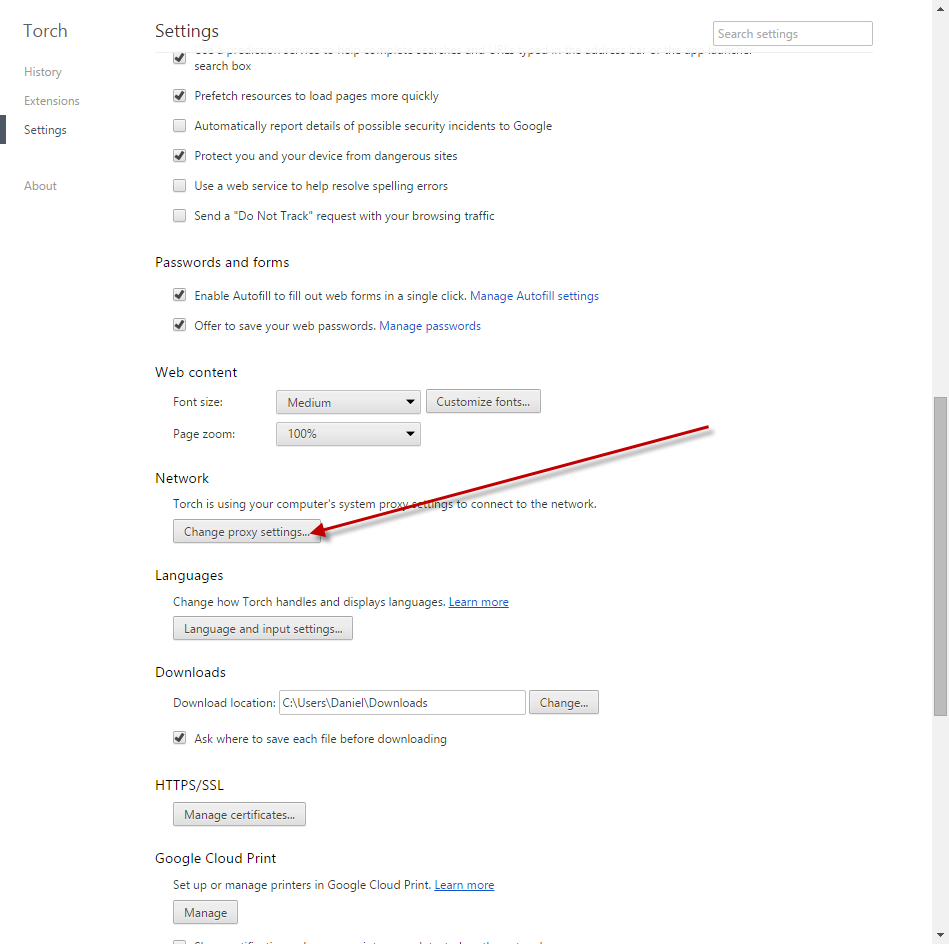 In the next window click "Lan settings" as displayed on the screenshot below: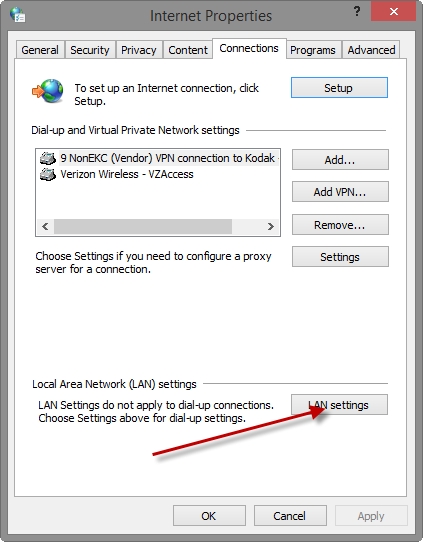 In Lan settings make sure that ''Automatically detect settings'' is unchecked and click OK: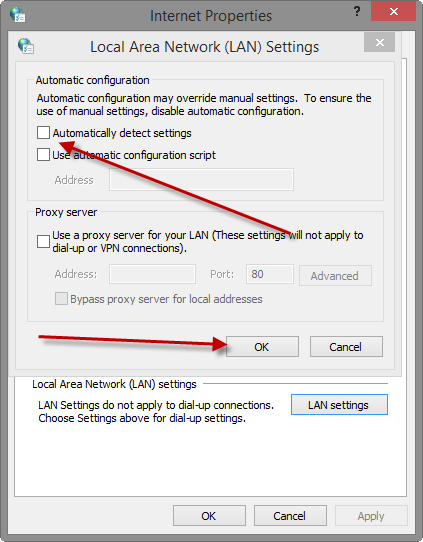 Restart your browser and find the problem resolved. No more waits for Chrome browser. Welcome to the world of blazing fast Chrome!
Be sure to check more articles for more tips and tricks!
Posted by Author
On May 24, 2016
0 Comments