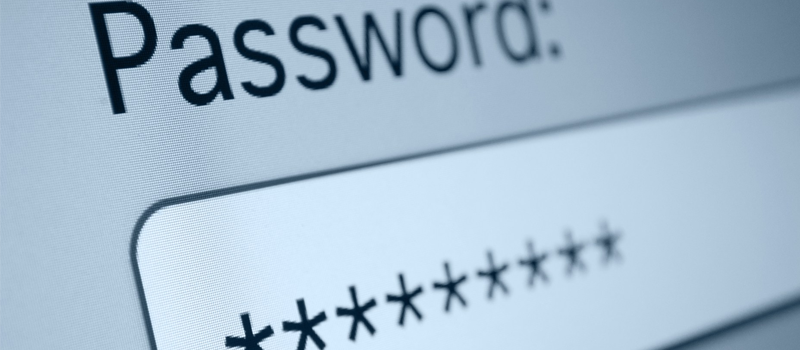 Nowadays, it is very convenient to have your browser remember your login information, so that you do not have to keep in mind and type in all your passwords every time. Moreover, if you are using Chrome or Firefox, you can synchronize your credentials on multiple devices if you sign in into these browsers with one of your emails. Yes, it is convenient, but sometimes it may happen so that you need to login to a web site, social network or a service from a device that does not have your passwords stored, like from a mobile device or from a computer that you do not own, but you just cannot recall your login and password. I am sure you have experienced this situation at least once. We will tell you where you can look for your passwords saved in Chrome and/or Firefox.
To check for your passwords in Google Chrome, first click on

button at the top right of the browser window and choose "Settings".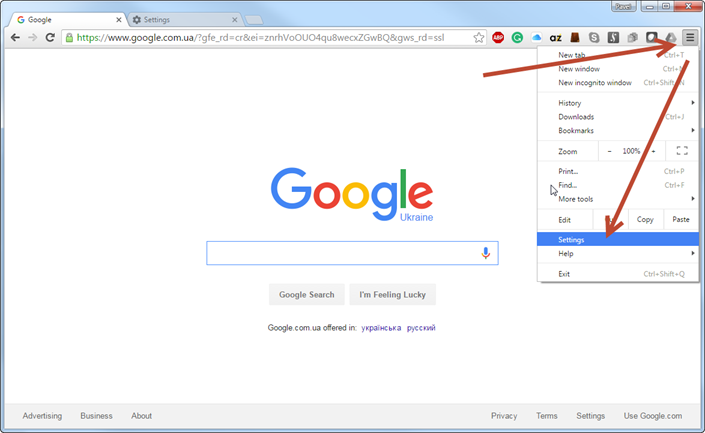 In the next window, click on the link, saying "Show advanced settings…". It is at the bottom of the page.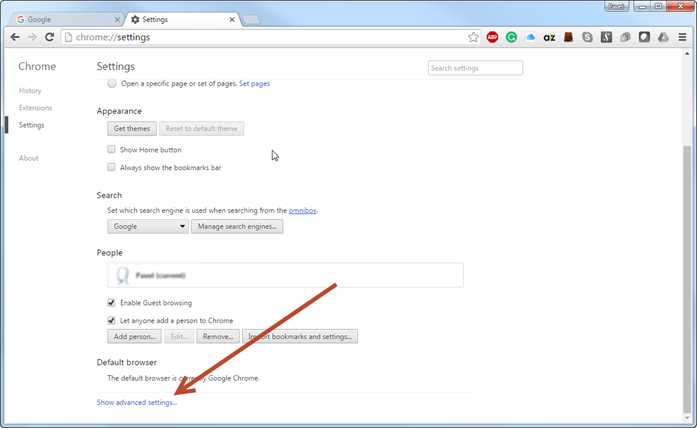 Chrome will now open for you a big list of system options. We are looking for the section saying "Passwords and forms". Once found, click on "Manage passwords" link.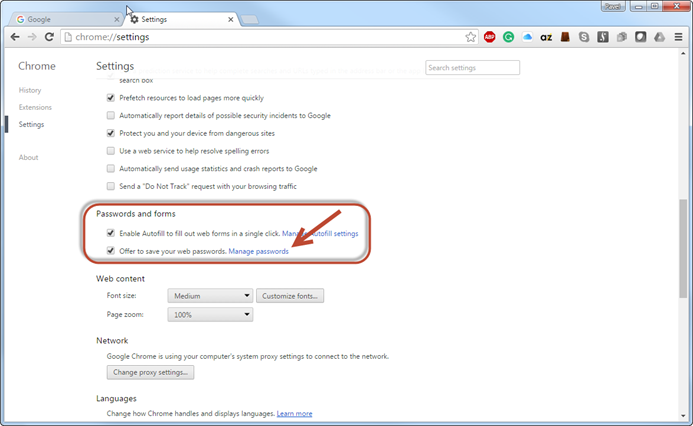 This will open the list of sites with all logins and passwords ever saved by Chrome under your account. Just search and select the line with desired web resource and click "Show button". Chrome will ask you to enter your OS password for authentication and that's it. Now you remember your password again, till next time.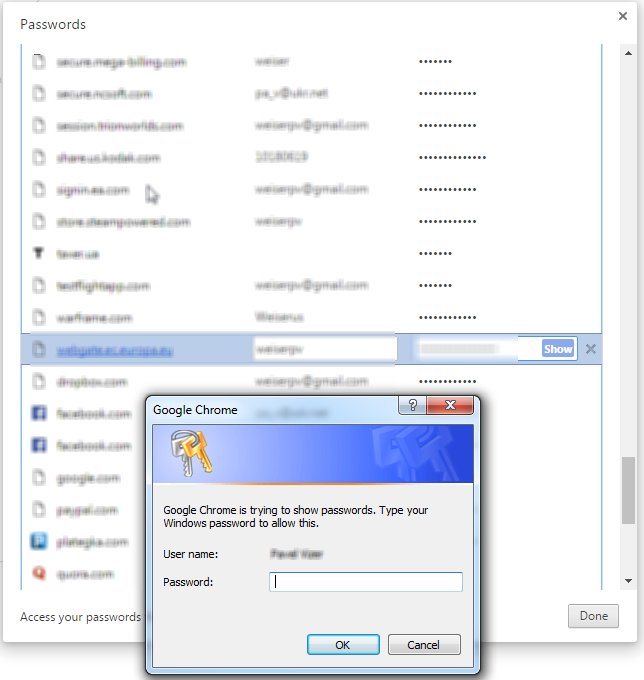 Now let's check how the same thing works in Firefox. Click on

button (I guess I saw this button somewhere, but cannot recall where…) at the top right of the browser window and choose "Options".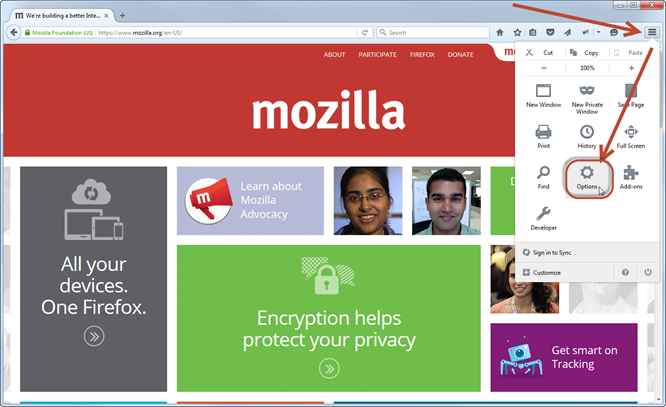 Now navigate to "Security" tab on the left and click on "Saved Logins…" button.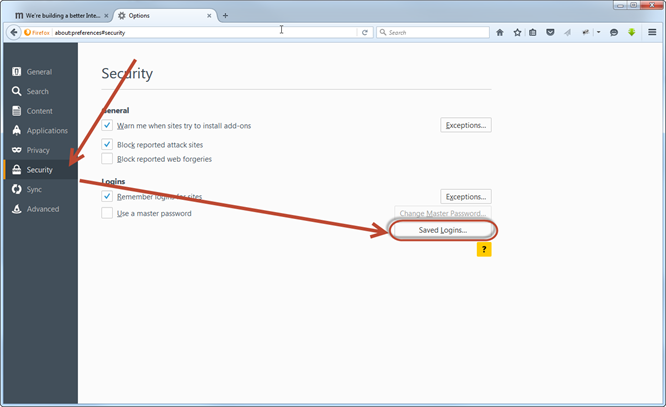 This will open the list with logon information saved by Firefox. The only thing left is to click on "Show Passwords" button to have your memory restored.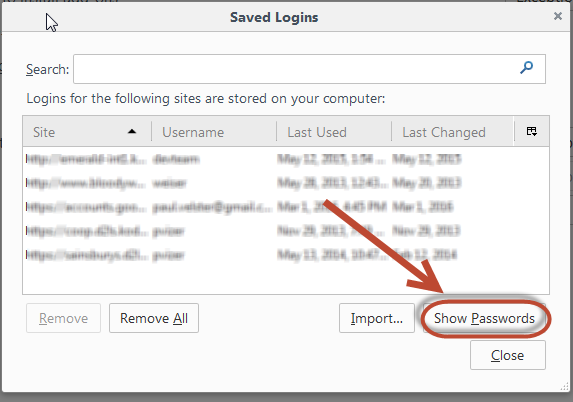 The list of all your passwords will be displayed in a separate column.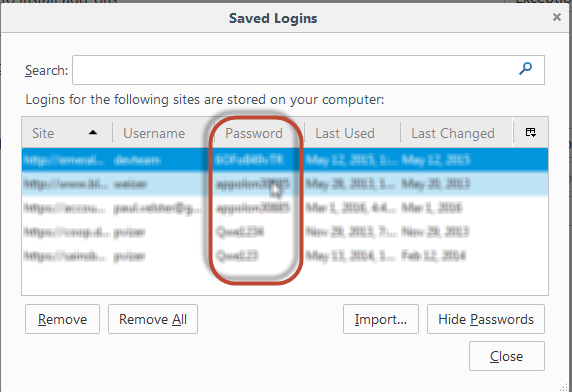 Wish you good memory and secure passwords.
Posted by Author
On March 10, 2016
0 Comments