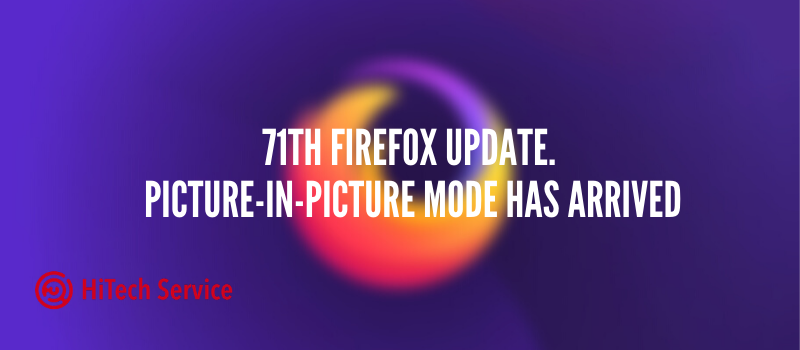 Guys from Mozilla have released Firefox 71 – the next version of their most popular browser. It includes a video separation function, improvements in the anti-tracking tools and Lockwise password manager, the new Kiosk mode, and a couple of internal improvements. Also, a couple of service pages have been redesigned.
First and foremost
The picture-in-picture mode is a long-awaited function, which is finally released by Firefox in the 71st edition of their browser. It allows you to separate the window with the video from the main browser window and move it to any convenient area on the screen. This will allow users to do their own business while watching their favorite shows on Youtube.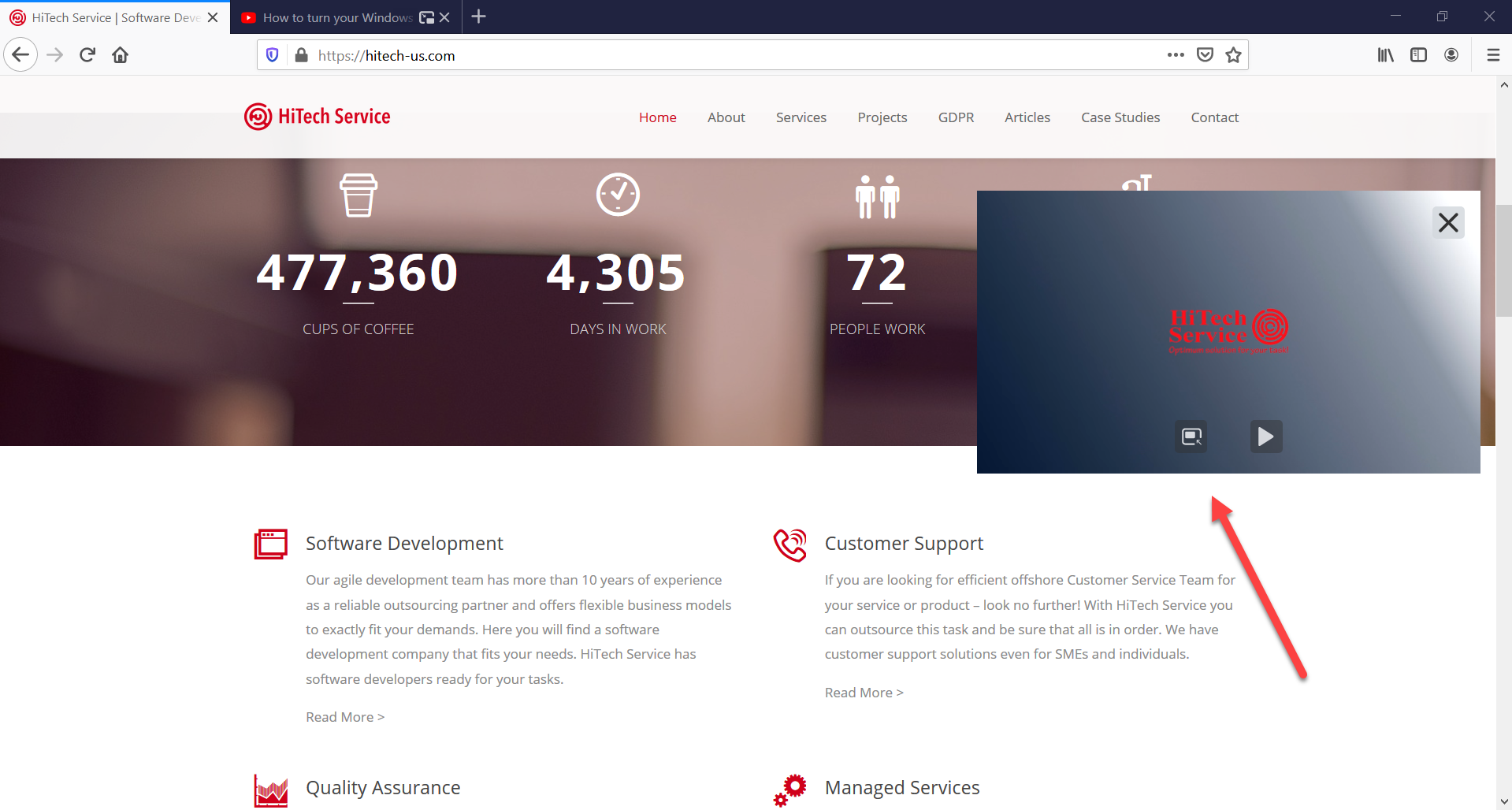 Firefox users have dreamt about this function for a long time since it was already implemented by some competitors (for example, Opera). In turn, PiP mode was available only when using add-ons that worked not really…ehh… well, at least they tried to. Now, this is the basic feature available to all Firefox users on Windows.
The button for enabling PiP mode is blue-colored and located on the right side of a video screen. Unfortunately, the small player has only the play/pause button at the moment. Also, PiP mode is only available for Windows and users on other platforms will get the feature within the next big update.
Other improvements
A couple of improvements have been made to the Lockwise password manager. Firefox now supports subdomain recognition and automatically fills in the data from Lockwise in the login field. Also, alerts from Firefox Monitor are now available for users who use screen reading tools.
As usual, Mozilla has made improvements to its tracking protection. Now the user will be able to receive notifications about blocked crypto miners, and the total number of blocked trackers is displayed.
Firefox 71 introduced "Kiosk" – a new browser mode – full-screen, with completely hidden interface elements and a context menu. "Kiosk" differs from the usual full-screen mode, called by the F11 key, due to the impossibility of invoking interface elements and returning to normal mode. Novelty is needed for Firefox to work on public devices and during various presentations. To launch the browser in this mode, a new option is provided –kiosk (for example: "C: \ Program Files \ Mozilla Firefox \ firefox.exe" –kiosk in the shortcut properties).
Conclusion
If you are a fan of Mozilla and its products, you will be happy with the latest 71st update of Firefox. PiP feature, Kiosk mode, and improvements for Lockwise password manager will make your experience more convenient and versatile. Happy usage!
Posted by Mary K
On December 11, 2019
0 Comments