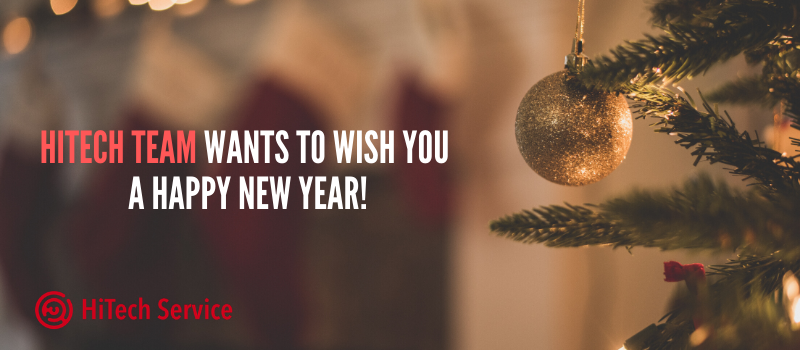 Ho-ho-hoo, everyone🎅
Since the holidays are knocking on our doors, let's wind down a little bit and take a look at what we have achieved this year. It's been a good and productive year and I think we all did a great job.
What has HiTech accomplished?
We have been working on the development of medical software. That was extremely interesting and breathtaking since it's complicated but gripping as hell.
We expanded our team! This is also a good achievement because it is crucial to grow in anything you are into. The more new people, the more we can do for you. We are happy for newcomers and hope they are as well 🙂
We wrote a case study on our experience of medical device development and certification. This is a big deal for us because it took tons of hours to make it coherent and useful for everyone. And we are proud of our paper 🙂
We worked hard to provide our clients and partners with the best services and support. We are grateful to everyone who is working with us and we want to say thank you for a greeeeat cooperation.
Finally, we decorated our office to save this holiday mood for the whole winter! If you have not done it yet, do it! We promise that you will be laughing and enjoying the process altogether.
Is that it? For sure, no! But let's leave the rest for the upcoming 2020. Let's now just wish everyone the best vacation ever.
Let your holidays be warm and cozy. We wish you good health and tons of joy! Spend these days with friends and family. We hope that you will take a good rest and 2020 will become twice as productive as 2019. Just imagine how much you will achieve if this year has been so fascinating!
Happy New Year🎄🧦🎁
Posted by Mary K
On December 30, 2019
0 Comments