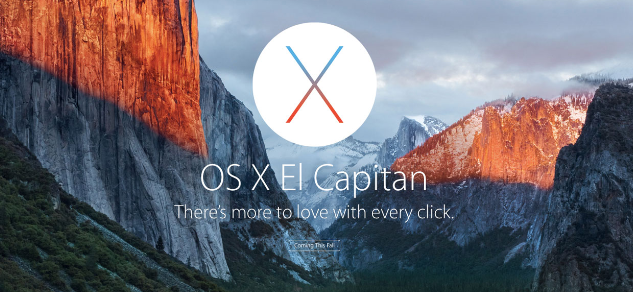 New OS X version for MACs called El Capitan is about to be released (Autumn 2015). Its main prosare concentrated around usability and performance. It's a good thing to hear because performance of Yosemite (previous OS for Macs ) was truly lacking.
In terms of performance we are talking about statistics presented by Craig Federighi of Apple when applications launch 1.4 times faster, switching apps is 2 times faster and overall performance boost is visually noticeable compared to its predecessor Yosemite.
There were new features presented in terms of usability. Now mouse cursor will get bigger as put and hold your finger on the trackpad allowing you to instantly spot your mouse cursor. Also we should expect new mouse/trackpad gestures. Safari will now boasts ability to pin open tabs in the left panel to allow users to access most visited sites without need of opening Top Sites or Favorites. Sites pinned in such a manner will always remain there even after closing the browser.
Spotlight search has also been tweaked. It now understands simple human queries like ''find documents created in June'' and will display relevant docs in as search results. This will also affect Mail. You can also expect SplitView, as well as 30 more new improvements Apple will announce during the official release.
No wonder it's called El Capitan, as it is the name of the highest mountain in Yosemite national park.
So let's hope it truly becomes an icing on the cake.
Posted by Author
On September 15, 2015
0 Comments