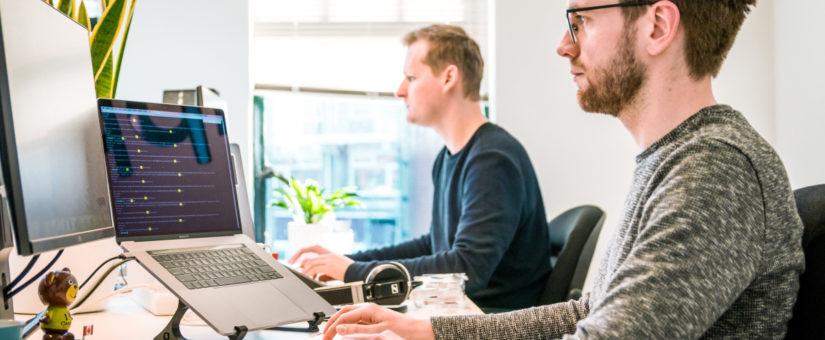 Introduction: Why Outsourcing QA Services is Important for Businesses in the IT Industry
Outsourcing QA services is a popular and effective way for businesses in the IT industry to ensure the quality and reliability of their software products. Quality assurance, or QA, refers to evaluating and testing software to ensure that it meets the specified requirements and functions as intended. QA is a crucial step in the software development process, as it helps identify and fix any defects or issues before the product is released to the public. At the same time, importance of QA processes is often underestimated and can even be mistakenly ignored. For example, there was a scandal with one popular gaming company who decided to lay of a significan part of their QA team. As a result, the newly released game, despite being a total hit, was heavily criticised by community due to the huge number or bugs. So maybe there was a better way to cut the expenses without loosing a quality? Sure, I'm talking about outsourcing. By outsourcing QA services, businesses can save time and resources, reduce costs, and improve efficiency. In this post, we will explore the benefits of outsourcing QA services and discuss some of the different types of QA services businesses can outsource.
What is QA and Why is it Important in Software Development?
I don't want to repeat myself, but still we need to emphasize that QA is a vital component of the software development process. It involves evaluating and testing software to ensure it meets the specified requirements and functions. QA helps identify defects or issues in the software before being released to the public. Businesses can ensure their software products are of high quality and meet the needs and expectations of their users.
The Benefits of Outsourcing QA Services
Outsourcing QA services can provide numerous benefits to businesses in the IT industry. Some of the key advantages of outsourcing QA include the following:
Saving time and resources: Outsourcing QA services allows businesses to focus on their core competencies and leave the testing and evaluation of their software products to experienced professionals. This can save companies time and resources that would otherwise spend on hiring, training, and managing in-house QA teams.
Reducing costs: IT sphere os a business afterall, and like every business we need to find a way to reduce costs without reducing the quality. Outsourcing QA services can become an efficient solution. By outsourcing QA to a provider with a lower labor cost or access to state-of-the-art testing tools and technologies, businesses can save on expenses such as employee salaries, benefits, and training.
Improving efficiency: QA requieress not only a qualified and trained specialists but also an understanding of necessary professional tools for the give job. Outsourcing QA in this context can also help businesses improve efficiency by allowing them to access specialized expertise and resources on an as-needed basis. This can help enterprises to speed up the development process and get their products to market faster.
Types of QA Services That Can Be Outsourced
There are many different types of QA services that businesses can choose to outsource. Some common examples include:
Manual testing: Very important part of QA services, as not all the tests can or should be automated. Testing the software by executing a set of test cases and verifying that the software behaves as expected. Manual testing is often used to test the functionality and usability of the software.Even automated tests are build upon the manually created test cases.
Automated testing: We've already mentioned automated test that become vital when it comes to daily routine. Using specialized software tools to automate the testing process. Automated testing can be faster and more efficient than manual testing, but it requires a certain level of technical expertise and can be more expensive to implement.
Performance testing: A high quality application or a user-friendly website cannot be built without evaluating the software's performance under different conditions, such as high loads or stress, to ensure it can handle the expected workload.
Security testing: Testing the software for vulnerabilities and assessing its ability to protect sensitive data and prevent unauthorized access.In modern world it's a must-have process. Remember about all the data leak scandals of the last years? You don't want to be a part of such scandal.
Usability testing: If you want to have a popular software, then don't underestimate usability testing that include evaluating the software's usability and user-friendliness, typically by having real users test the software and provide feedback.
Compatibility testing: With a nowadays numerous OSs and platforms you can't skip testing the software's compatibility with different devices, operating systems, and browsers to ensure that it functions correctly on various platforms.
Regression testing: Re-testing the software after making changes or updates to ensure that the changes do not introduce new defects or break existing functionality.
Unit testing: This involves testing the smallest unit of code, such as a function or method, to ensure that it behaves as expected.
Factors to Consider When Outsourcing QA Services
There are several key factors that businesses should consider when outsourcing QA services. Let's go through some of them:
Cost: The cost of outsourcing QA services can vary depending on the provider, the location, and the type of services offered. Businesses should carefully evaluate the costs and benefits of outsourcing to ensure that it is a financially viable option.You should be careful with companies offering the lowest prices, as it might lower the quality of services. After all, highly-qualified specialists will not work for free.
Location: The location of the outsourcing provider can also be a factor to consider. For example, businesses may choose to outsource to a provider in a lower-cost location, such as offshore or nearshore, to save on labor costs. However, there may be other considerations, such as language barriers or cultural differences, that businesses need to consider. Time-zone factor is worth considering as-well. You might want to have the outsourcing team to work in the same time zone with you. However, it might be a good idea of QA team to help you build a 24 hours non-stop process. When developers provide the code in the evening and get it tested by morning.
Language: Communication is a critical factor in the success of any outsourcing relationship. It is vital to ensure a common language between the business and the outsourcing provider, both literally and figuratively. Otherwise you end-up with more questions than answers.
Cultural differences: Cultural differences can also impact the success of an outsourcing relationship. It is essential to be aware of and respect cultural differences and to have open and effective communication to minimize misunderstandings.
Tips for Successfully Outsourcing QA Services
Here are some tips and best practices for businesses looking to outsource QA services:
Choose the right provider: It is vital to choose a provider with the skills and expertise required to deliver high-quality QA services. Look for providers with a proven track record of success and a strong reputation in the industry.
Communicate effectively: Clear and effective communication is key to the success of any outsourcing relationship. Establish regular communication channels, such as video calls or email, to ensure that both parties are on the same page.
Manage and measure success: It is essential to clearly understand the goals and expectations for the outsourcing relationship and to regularly assess and measure the success of the QA services being provided.
Conclusion: Ensuring the Quality and Reliability of Software Products through Outsourced QA Services
Outsourcing QA services is a popular and effective way for businesses in the IT industry to ensure the quality and reliability of their software products. By entrusting the testing and evaluation of their software products to experienced and reliable QA professionals, businesses can ensure that their products meet the highest standards of quality and are ready for release. If your business requires professional QA outsourcing services, consider contacting Hitech Service LLC. With a team of experienced QA professionals and a track record of success, Hitech Service LLC can provide the quality assurance support your business needs to ensure the reliability and success of your software products.
Posted by Author
On January 11, 2023
0 Comments