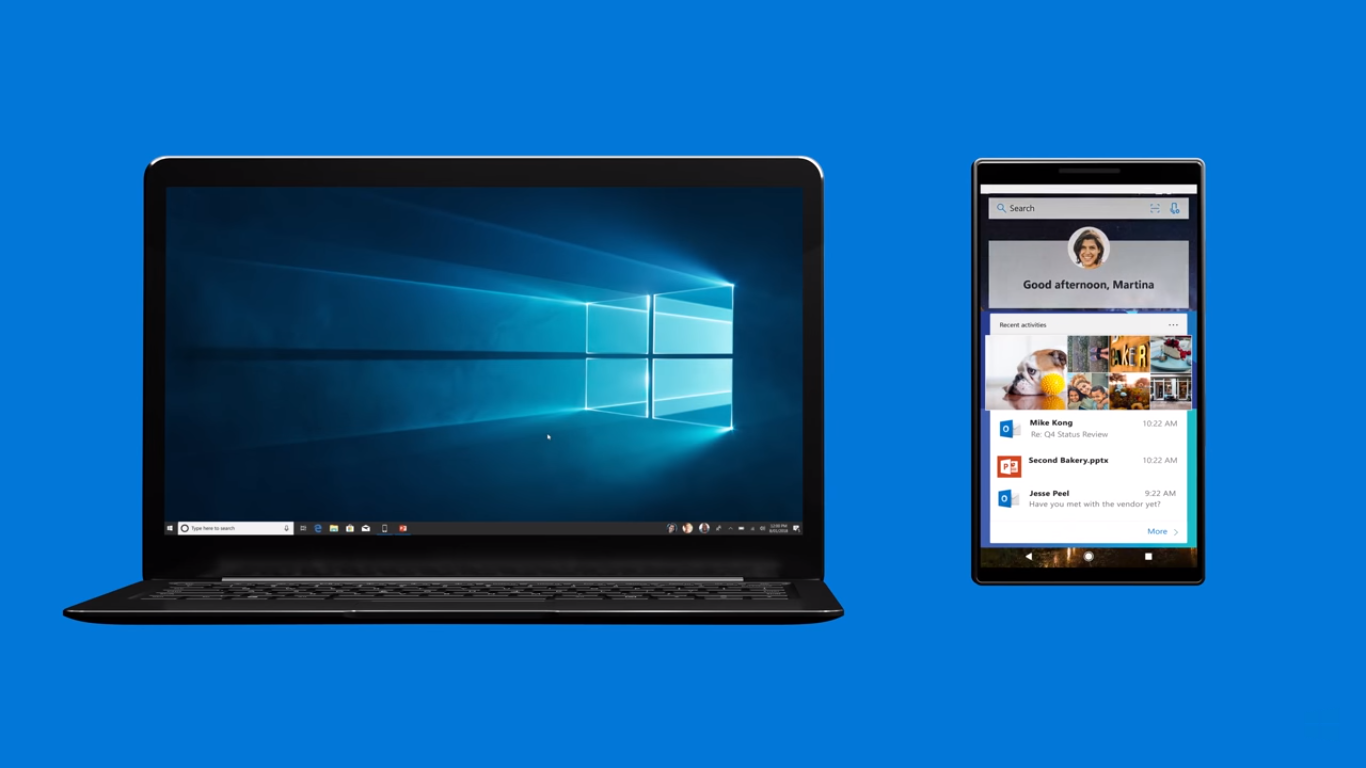 Okay, now when everybody has turned their attention away from discussing Windows October update to Red Dead Redemption II, I say it is a high time to check one of the new W10 functions that many people might have missed.
It is not a secret that Microsoft does not really care about phones – I mean, their phone operating system was rather … eh … different. Yet, now they seem to be looking in the right direction. On the 2nd of October, together with all other new features of October update, the company has announced the Your Phone app. It is basically an application that allows you to get instant access to your phone straight from the desktop. Sounds interesting? I bet.
The problem is that the fun ends right where it starts. The functional capability of the app is very limited – you can get control over your text messages and instantly check and copy your 25 most recent photos using your desktop. And yeah, that's all; it can do nothing more. Microsoft puts it like this: when you are working on your desktop, it is inconvenient to answer incoming phone texts. Also, Your Phone saves users from sending camera pics to yourself via e-mail to have them on PC. But let's be honest: how many people really need that?
Maybe it's just me, but I am not a big fan either of text messages or of this save-photo-via-e-mail thing. For texts, we have a variety of great messengers, which have their web-sites or desktop versions. For files, we have cloud servers like Google Drive or, again, messengers like Telegram, where you can send files to your personal "saved" chat and forget about losing them. These ways are fast and convenient, so why would Microsoft try to invent a wheel? Besides, it does not even work with iOS devices due to tight Apple policies – iPhone users can only share a webpage. So, Android only! But if your OS system is lower than 7.0, it is not for you, either.
Still, the fact that such app was created is probably a good sign. There is a great possibility that Your Phone app will get significant updates in the future. The photos from the presentation that can be found on Twitter suggest that the company wants to take a step further and allow users controlling all their phone apps using Windows desktop. How do you like it, Snapchat and Instagram lovers?
Microsoft is bringing mobile devices even closer. Control your entire phone from your desktop ? pic.twitter.com/ixlnq2hegu

— Owen Williams ⚡ (@ow) October 2, 2018
Well, it seems that Microsoft has some tricks to show us in the future. There is no exact information or dates yet, but I believe something will appear sooner or later. So, is Your Phone app that necessary? For now – no, but it may give a good start for something really useful.
Posted by Author
On November 8, 2018
0 Comments